"No man is truly great who is great only in his own lifetime. The test of greatness is the page of history."
~William Hazlitt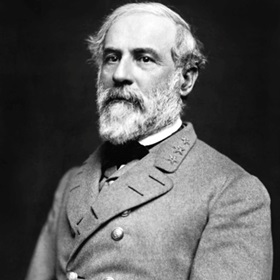 1865– One day after surrendering his army to Ulysses S. Grant at Appomattox Court House, Confederate General Robert E. Lee issued his farewell address to his troops. This is a bit lengthy but what became known as General Order No. 9 demonstrated the affection Lee had for his defeated army.
After four years of arduous service marked by unsurpassed courage and fortitude, the Army of Northern Virginia has been compelled to yield to overwhelming numbers and resources.
I need not tell the survivors of so many hard fought battles, who have remained steadfast to the last, that I have consented to the result from no distrust of them.
But feeling that valor and devotion could accomplish nothing that could compensate for the loss that must have attended the continuance of the contest, I have determined to avoid the useless sacrifice of those whose past services have endeared them to their countrymen.
By the terms of the agreement, officers and men can return to their homes and remain until exchanged. You will take with you the satisfaction that proceeds from the consciousness of duty faithfully performed, and I earnestly pray that a merciful God will extend to you his blessing and protection.
With an unceasing admiration of your constancy and devotion to your Country, and a grateful remembrance of your kind and generous consideration for myself, I bid you an affectionate farewell.
— R. E. Lee, General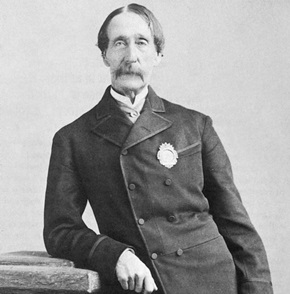 1866– The American Society for the Prevention of Cruelty to Animals (ASPCA), dedicated to preventing animal cruelty, was founded by Henry Bergh. The organization was created on the belief that animals were entitled to kind and respectful treatment at the hands of humans, and must be protected under the law. It is the oldest animal welfare organization in the United States.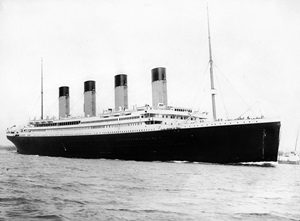 1912– RMS Titanic set sail from Southampton, England on her maiden – and only voyage. Of an estimated 2,225 passengers and crew aboard, more than 1,500 died after the ship collided with an iceberg five days after its departure, making it one of the deadliest commercial peacetime maritime disasters in modern history.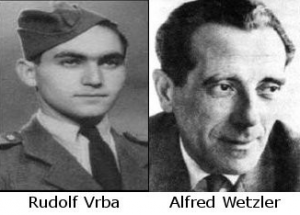 1944– Rudolf Vrba and Alfréd Wetzler escaped from the Auschwitz II-Birkenau death camp. That may seem courageous but not altogether significant until you learn what the two men did when they arrived in Slovakia two weeks later.
They wrote a detailed report about the mass murder that was taking place at the camp. The Vrba-Wetzler Report confirmed material in earlier reports from Polish and other escapees, but their story was unique in its "unflinching detail". Distribution of the report is credited with having halted the mass deportation of Hungary's Jews to Auschwitz in July 1944, saving over 200,000 lives.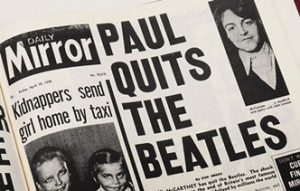 1970– An ambiguous Paul McCartney "self-interview" was seized upon by the international media as an official announcement of a Beatles breakup. The occasion for the statements Paul released to the press that day was the upcoming release of his debut solo album, McCartney.
Nothing in his remarks constituted a definitive statement about the Beatles' future, but by year's end, McCartney would file suit to dissolve the Beatles' business partnership, a formal process that would eventually make official the unofficial breakup he announced on this day.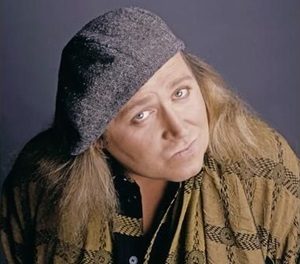 1992– Comedian Sam Kinison, known for his intense, harsh and politically incorrect humor, died at the age of 38 after his car was struck head-on by a drunk driver about 15 miles northwest of Needles, California.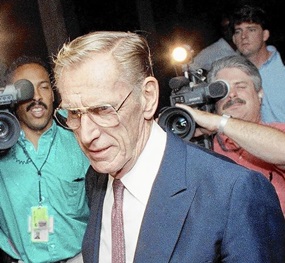 1992– A California Superior Court judge sentenced Charles H. Keating Jr. to 10 years in prison for duping depositors at the Lincoln Savings and Loan Association into purchasing high-risk junk bonds issued by Lincoln's parent company. The institution's failure, which was not directly linked to the bond sales, would ultimately cost taxpayers $2.6 billion. In sentencing Keating, the judge showed his dramatic flair by alluding to a lyric by folk singer Woody Guthrie. "More people have suffered from the point of a fountain pen than from a gun."
In April 1996, the 9th U.S. Circuit Court of Appeals in San Francisco ruled the judge had given the jury faulty instructions about the law regarding fraud. The conviction was overturned and Keating was freed after serving over 4 years.
Oh, the name of that judge? None other than Lance A. Ito, the presiding judge in the O.J. Simpson double murder trial. He made a few mistakes in that trial, too.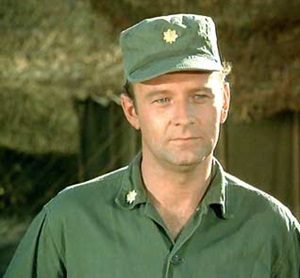 2000– Actor Larry Linville, best known for his role as Major Frank Burns on M*A*S*H, died from complications after cancer surgery. He was 60.
Compiled by Ray Lemire ©2018 RayLemire.com. All Rights Reserved.