A person with no sense of the past is a person who is a stranger both to his or her own roots. Is it any wonder that, with no sense of our past or identity, we are a culture obsessed with celebrity, football, and reality television? Most of our population knows nothing else, and they have no yardstick from either history or culture with which to judge.
~ Anthony O'Hear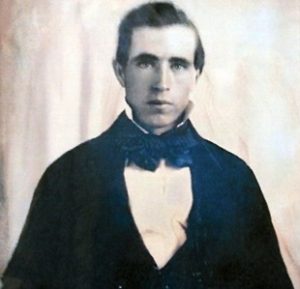 1830– Joseph Smith, founder of the Mormon religion, organized the Church of Christ in Fayette Township, New York during a meeting with a small group of believers.
Born in Vermont in 1805, Smith claimed in 1823 that he had been visited by a Christian angel named Moroni who spoke to him of an ancient Hebrew text that had been lost for 1,500 years. Over the next six years, Smith dictated an English translation of this text to his wife and other scribes, and in 1830 The Book of Mormon was published. The Church of Christ later became known as the Church of Jesus Christ of Latter-day Saints.
In 1846, Smith and his brother were murdered in a jail cell by an anti-Mormon mob in Carthage, Illinois.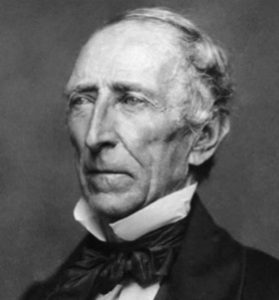 1841– Vice president John Tyler, suddenly thrust into the role of president when William Henry Harrison died just one month after his inauguration, was sworn in. Tyler was the first vice president to immediately assume the role of president after a sitting president's untimely exit and set the precedent for succession thereafter.
His four years in office were contentious, to say the least. Tyler was a proponent of states' rights and the perpetuation of slavery, and as such was a threat to his own political party, the Whigs, who advocated a strong federal system. When Tyler vetoed his fellow Whigs' attempt to reestablish the National Bank, most of his cabinet resigned and he was thrown out of the Whig Party. As he had previously alienated the support of the Democrats by denouncing Andrew Jackson's policies, Tyler became a president without a party who received numerous death threats from both sides and earned the enmity of Congress.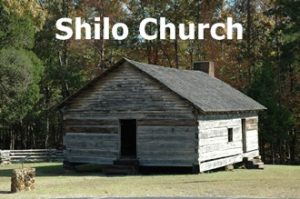 1862– Union General Ulysses S. Grant and Confederate General Albert Sidney Johnston collided at Shiloh, near Pittsburgh Landing in Tennessee. The Battle of Shiloh became one of the bloodiest engagements of the war, and the level of violence shocked North and South alike.
Grant brought his army, 42,000 strong, to rendezvous with General Don Carlos Buell and his 20,000 troops. Grant's objective was Corinth, Mississippi, a vital rail center that if captured would give the Union total control of the region. Twenty miles away, Johnston lurked at Corinth with 45,000 soldiers.
In the early dawn of April 6, a Yankee patrol found the Confederates poised for battle just a mile from the main Union army. Johnston attacked, driving the surprised Union troops back near a small church called Shiloh (meaning place of peace). Throughout the day, the Confederates battered the Union army, driving it back towards Pittsburgh Landing and threatening to trap it against the Tennessee River. Many troops on both sides had no experience in battle.
In the middle of the afternoon, Johnston rode forward to direct the Confederate attack and was struck in the leg by a bullet, severing an artery and causing him to quickly bleed to death. He became the highest ranking general on either side killed during the war. General Pierre G. T. Beauregard assumed control, and he halted the advance at nightfall. The Union army was driven back two miles, but it did not break.
The arrival of additional troops from Buell's army provided Grant with reinforcements, while the Confederates were worn out from their march. The next day, Grant pushed the Confederates back to Corinth for a major Union victory.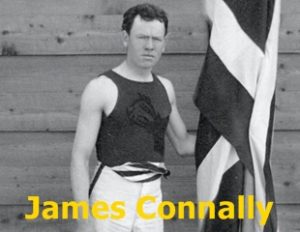 1896– The first modern Olympic Games were held in Athens, Greece, with athletes from 14 countries participating. 241 male athletes (and no women) representing 14 nations competed in 43 events. America's James Connolly became the first modern Olympic champion when he won the triple jump on the opening day of the Games.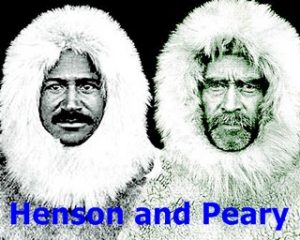 1909– American explorer Robert Peary accomplished a long elusive dream when he, along with assistant Matthew Henson and four Eskimos, reached what they determined to be the North Pole.
Although their achievement was widely acclaimed, Dr. Frederick A. Cook challenged their distinction of being the first to reach the North Pole. A former associate of Peary, Cook claimed he had already reached the pole by dogsled the previous year. A major controversy followed, and in 1911 the U.S. Congress formally recognized Peary's claim.
In recent years, further studies of the conflicting claims suggest that neither expedition reached the exact North Pole, but that Peary and Henson came far closer, falling perhaps 30 miles short.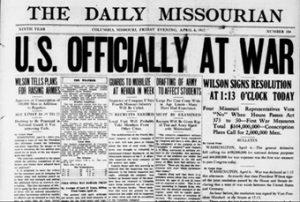 1917– Two days after the U.S. Senate voted 82 to 6 to declare war against Germany, the U.S. House of Representatives endorsed the declaration by a vote of 373 to 50, and America formally entered World War I.
When World War I erupted in 1914, President Woodrow Wilson had pledged neutrality for the United States, a position that the vast majority of Americans favored. Britain, however, was one of America's closest trading partners, and tension soon arose between the United States and Germany over the latter's attempted quarantine of the British Isles. In March 1915, a German cruiser sank the William P. Frye, a private American vessel. The German government apologized and called the attack an unfortunate mistake.
Two months later, the British-owned Lusitania ocean liner was torpedoed without warning just off the coast of Ireland. Of the 1,959 passengers, 1,198 were killed, including 128 Americans. In August, Germany again pledged to see to the safety of passengers before sinking unarmed vessels, but in November sunk an Italian liner without warning, killing 272 people, including 27 Americans. With these attacks, public opinion in the United States began to turn irrevocably against Germany.
In 1917, Germany announced the resumption of unrestricted warfare in war-zone waters. Three days later, the United States broke diplomatic relations with Germany, and just hours after that, the American liner Housatonic was sunk by a German U-boat. In late March, Germany sunk four more U.S. merchant ships, and on April 2 President Wilson appeared before Congress and called for a declaration of war against Germany. Four days later, his request was granted.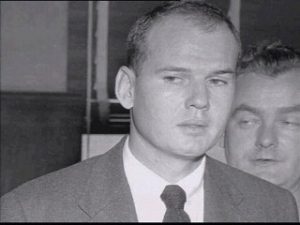 1970– Sam Sheppard, a doctor convicted of murdering his pregnant wife in a trial that caused a media frenzy in the 1950s, died of liver failure. After a decade in prison, Sheppard was released following a re-trial. His story is rumored to have loosely inspired the television series and movie The Fugitive.

1973– Ron Blomberg of the American League New York Yankees became the first designated hitter in Major League Baseball history, facing Boston Red Sox right-handed pitcher Luis Tiant in his first plate appearance. The National League held a yes/no vote on August 13, 1980, to determine whether or not that league would adopt the designated hitter rule. The motion failed and the league has never voted on it again.
Compiled by Ray Lemire ©2018 RayLemire.com. All Rights Reserved.