This is not your typical Mellow Sunday Medley.
Barbara wrote and asked for "a medley of songs that are about our country — that promote patriotism … we are so divided right now that I worry that we will forget what our country means to us."
She suggested several songs and I did my best with the rest (hoping they get her point across). I think one of the lines in Brad Paisley's song captures perfectly what Barbara's prayer for this country is all about.
"How do we honor those who have fallen and died for this dream? I'm sure of one thing, it's not with gridlock or bickering."
As Election Day approaches, I hope all of us pause to remember that in the end, we are not Republicans or Democrats. We are, first and foremost, Americans. This presidential campaign has divided us like no other I can recall. Let's try to remember all the good there is in this country and recall the events that brought us together as one.
Play button is on the left … Volume slider is on the right
A Medley For Barbara
Dierks Bentley – Rodney Atkins – Brooks & Dunn
Brad Paisley – Darryl Worley – Toby Keith
Garth Brooks – Johnny Cash – Lee Greenwood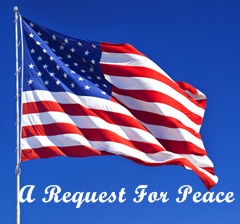 [whohit]Barbara-Medley[/whohit]