The late Vaughn Monroe ('Riders In The Sky') was born in 1911
The late Al Martino ('I Love You Because') was born in 1927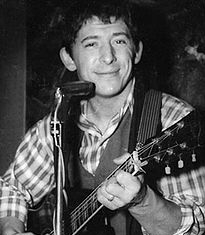 The late Dino Valente (born Chester William Powers, Jr. – lead singer with Quicksilver Messenger Service and the writer of 'Get Together' – the definitive 60's love-and-peace anthem) was born in 1937
The late Colin Cooper (lead singer with Climax Blues Band – 'Couldn't Get It Right') was born in 1939
The late Tony Sylvester (vocalist with The Main Ingredient – 'Everybody Plays The Fool') was born in 1941
Thom Yorke (lead singer/songwriter/guitarist with Radiohead – 'No Surprises') is 46
Toni Braxton ('Another Sad Love Song') is 47
Samantha 'Sam' Brown ('Valentine Moon' and the daughter of British pop legend Joe Brown) is 50
Tico Torres (born Hector Samuel Juan Torres – drummer with Bon Jovi – 'Bad Medicine') is 61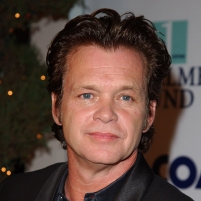 John Mellencamp ('Rain On The Scarecrow') is 63
Dave Taylor (guitarist with Edison Lighthouse – 'Love Grows Where My Rosemary Goes') is 63
David Hope (bass guitar with Kansas – 'Carry On Wayward Son') is 65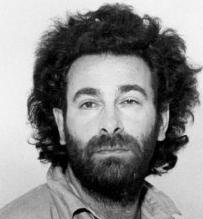 Kevin Godley (drummer with 10cc – 'I'm Not In Love' and one-half of Godley & Crème – 'Cry') is 69
Martin Murray (guitarist with The Honeycombs – 'Have I The Right?') is 73
The Artie Shaw Orchestra recorded the definitive version of Hoagy Carmichael's 'Stardust'—1940
Philadelphia dance show Bandstand, hosted by Bob Horn and later by Dick Clark as American Bandstand, debuted on WFIL-TV—1952
Elvis Presley recorded 'Flaming Star'—1960
The Platters, Del Shannon, The Drifters, Brook Benton, Gary 'U.S.' Bonds, Dee Clark, The Cleftones and Curtis Lee all appeared at The Wichita Forum in Kansas—1961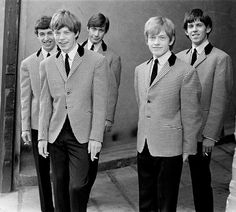 The Rolling Stones recorded the Lennon/McCartney written 'I Wanna Be Your Man' and the Nanker Phelge written 'Stoned'—1963
Rock Factoid: Nanker Phelge was a collective pseudonym used between 1963 and 1965 for several Rolling Stones group compositions. Stones bassist Bill Wyman explained the origins of the name in his 2002 book, Rolling With The Stones:
"When the Stones cut 'Stoned'—or 'Stones', according to early misprinted pressings—as the B-side to 'I Wanna Be Your Man', Brian [Jones] suggested crediting it to Nanker Phelge. The entire band would share writing royalties. Phelge came from Edith Grove flatmate Jimmy Phelge, while a Nanker was a revolting face that band members, Brian in particular, would pull."
The Beatles headlined an all-British edition of Shindig, performing three songs taped in London—1964
The Who auditioned for EMI at Abbey Road Studios. The label rejected the band because they had very little original material. The decision prompted managers Kit Lambert and Chris Stamp insistence that Pete Townshend begin writing—1964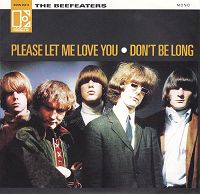 Trying to cash in on the burgeoning British music scene, The Jet Set released 'Please Let Me Love You' / 'Don't Be Long' under the name of The Beefeaters—1964
Rock Factoid: The strategy failed as the single failed to chart. In 1965, 'Don't Be Long' was re-recorded with the title changed to 'It Won't Be Wrong' and was released by the band (now known as The Byrds) on their 'Turn! Turn! Turn!' album.
Smiley Lewis (born Overton Amos Lemons – wrote and sang the original versions of 'I Hear You Knockin' and 'Blue Monday') died (stomach cancer)—1966
Johnny Kidd (born Frederick Heath – lead singer with Johnny Kidd & The Pirates – 'Shakin' All Over') died (car accident)—1966
Donovan recorded 'Sunny South Kensington' at Abbey Road Studios in London. The song would become the B-side to 'Mellow Yellow'—1966
The Beatles rejected promoter Sid Bernstein's offer of a million dollars to play Shea Stadium for a third time—1967
Cass Elliot of the Mamas and Papas was jailed in London for failure to pay her hotel bill. The charges were later dropped—1967
Long before the U.S. National Anthem became a performance piece, José Feliciano made waves when he did a slow, jazzy version of the song before game 5 of the World Series between the Tigers and Cardinals—1968
The Byrds recorded 'King Apathy III' and 'Old Blue'—1968

After recording 67 takes in 4 ½ hours, the Beatles – minus John Lennon – completed George Harrison's 'Long Long Long'—1968
Rock Factoid: Thought by many to be an ode to a lover, the song was actually written about Harrison's joy at having found God. "The 'you' in 'Long, Long, Long' is God. I can't recall much about it except the chords, which I think were coming from 'Sad Eyed Lady Of The Lowlands' – D to E minor, A, and D – those three chords and the way they moved." … George Harrison
Rock Factoid #2: The ending of 'Long, Long, Long' was a fortuitous accident. "There's a sound near the end of the song which is a bottle of Blue Nun wine rattling away on top of a Leslie speaker cabinet. It just happened. Paul hit a certain note and the bottle started vibrating. We thought it was so good that we set the mikes up and did it again. The Beatles always took advantage of accidents." … Chris Thomas, assistant producer
Michael Jackson released 'Got To Be There'—1971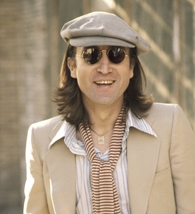 New York State Supreme Court judge Irving Kaufman reversed a deportation order for John Lennon, allowing the former Beatle to legally remain in the United States—1975
Rock Factoid: Judge Kaufman said, "The courts will not condone selective deportation based upon secret political grounds." He added, "Lennon's four-year battle to remain in our country is testimony to his faith in this American dream."
Rock Factoid #2: Leon Wildes, Lennon's attorney, said John "understood that what was being done to him was wrong. It was an abuse of the law, and he was willing to stand up and shine the big light on it."
Guitarist Steve Hackett left Genesis to pursue a solo career—1977
Billy Daniels ('That Old Black Magic') died (stomach cancer)—1988
Led Zeppelin guitarist Jimmy Page was found guilty of cocaine possession and was given a 12-month conditional discharge—1982
Bruce Springsteen sold out the Ovens Auditorium in Charlotte, NC in eight minutes flat—1996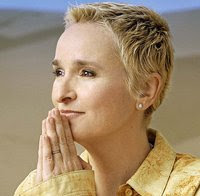 Melissa Etheridge canceled her tour and announced she would undergo surgery and treatment for breast cancer—2004
Terry 'T' Lavitz (keyboards with Jefferson Starship – 'Maybe For You' and The Dixie Dregs – 'Hereafter') died (natural causes)—2010
Donald Banks (bass vocalist with The Thymes – 'So Much In Love') died (cancer and complications from a stroke )—2011
Compiled by Ray Lemire ©2014 RayLemire.com. All Rights Reserved.
You may not, under any circumstances, reproduce, record, publish, republish, post, transmit, publicly display, publicly exhibit or distribute any articles or photographs on RayLemire.com without obtaining the express written consent of the Operator.