The late John Barry (composer of a dozen James Bond movie scores {and the immortal 'signature' opening} and winner of Academy Awards (movie score) for Born Free, The Lion In Winter, Out Of Africa and Dances With Wolves) was born in 1933
The late Bert Jansch (guitarist/songwriter with Pentangle – 'Once I Had A Sweetheart') was born in 1943
Adam Ant (born Stuart Leslie Goddard – 'Goody Two Shoes') is 60
Lulu (born Marie McDonald McLaughlin Lawrie – 'To Sir With Love') is 66
Nick Simper (bass guitar with Johnny Kidd & The Pirates and later a founding member of Deep Purple – 'Hush') is 69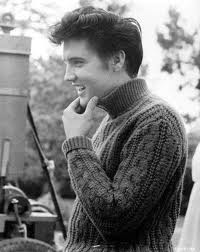 Elvis Presley placed a record-setting eight singles on the British Top 30 chart—1957
Rock Factoid: Those songs were:
#3 – '(Let's Have A) Party'
#11 – 'Teddy Bear'
#17 – 'All Shook Up'
#19 – 'Got A Lot of Livin' To Do'
#21 – 'Trying To Get To You'
#24 – 'Loving You'
#26 – 'Paralyzed'
#30 – 'Lawdy Miss Clawdy'
Rock Factoid #2: '(Let's Have A) Party' was featured on the Loving You soundtrack but was never released as a single in the U.S.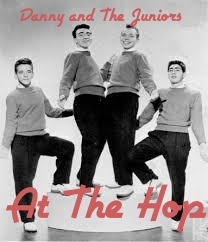 Danny & The Juniors released 'At The Hop'—1957
Rock Factoid: The song – originally recorded when Danny & The Juniors were still called The Juvenairs – was initially called 'Do The Bop'. A test recording was played for radio personality Dick Clark. He liked the song but he offered two suggestions: that the boys shorten the name of their group from The Juvenairs to The Juniors, and that they change the term "bop," used in 'Do The Bop', to something else. Record "hops," said Clark, "are gonna be around for a long, long time."
Gale Garnett recorded 'We'll Sing In The Sunshine'—1963
Cleveland, OH Mayor Ralph Locker announced a ban on all future pop concerts after a teenager fell from a balcony during a Rolling Stones concert. Mayor Locker said, "Such groups do not add to the community's culture or entertainment." —1964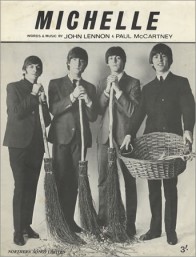 The Beatles recorded 'Michelle'—1965
Rock Factoid: Ivan Vaughan, who introduced John Lennon to Paul McCartney in 1957, was still a friend to the group. Vaughan's wife Jan taught French, and when the pair visited McCartney at Jane Asher's family home in 1965, Paul asked for some help with the lyrics.
"I said, 'I like the name Michelle. Can you think of anything that rhymes with Michelle, in French?' And she said, 'Ma belle.' I said, 'What's that mean?' 'My beauty.' I said, 'That's good, a love song, great.' We just started talking, and I said, 'Well, those words go together well, what's French for that? Go together well.' So she said, 'Sont les mots qui vont très bien ensemble.' And she told me a bit how to pronounce it, so that was it. I got that off Jan. She's virtually a co-writer on that." … Paul McCartney
Elvis Presley released the 'Harum Scarum' soundtrack. The film and its soundtrack are widely considered to be among the lowest points of Presley's career—1965
The Beatles shot the 'Blue Jay Way' film clip (for Magical Mystery Tour) in Ringo Starr's 'Sunny Heights' rock garden—1967
James Taylor married Carly Simon (it lasted eleven years)—1972
The Eagles opened for Neil Young at a concert in Manchester, England—1973
Elton John announced his retirement from performing live during a concert at London's Empire Pool. 15 months later he returned to live performances—1977
RCA records signed Latin teen sensations Menudo to a six-year, multimillion dollar deal. The line up of five young boys had to sign a contract agreeing to leave the group when they reached 16, because they would be too old for the group. Ricky Martin was once a member—1983
More than 300,000 people attended a free concert in San Francisco's Golden Gate Park in memory of rock promoter Bill Graham. Among the acts performing were the Grateful Dead, Joan Baez, Santana, and Crosby, Stills, Nash & Young—1991
William Clarke (blues harmonica player – 'Must Be Jelly') died (bleeding ulcer)—1996
Billy Preston was sentenced to three years in prison for cocaine possession while on parole—1997
Celine Dion released her Christmas album 'These Are Special Times', which featured 'The Magic Of Christmas Day (God Bless Us Everyone)' written by Twisted Sister lead singer Dee Snider—1998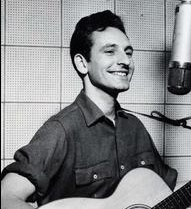 Lonnie Donegan ('Does Your Chewing Gum Lose Its Flavor') died (heart attack)—2002
Rock Factoid: Donegan wrote 'I'll Never Fall In Love Again' which Tom Jones turned into a #6 hit in 1969.
Rock Factoid #2: Donegan, who was 71 when he died, was a tremendous influence on early sixties bands from England.
"He was the first person we had heard of from Britain to get to the coveted #1 in the charts, and we studied his records avidly. We all bought guitars to be in a skiffle group. He was the man." … Paul McCartney
Eric Clapton was made a Commander of the Order of the British Empire for his "contribution to British life"—2004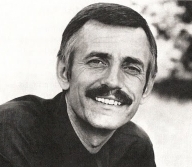 Paul Mauriat ('Love Is Blue') died (natural causes)—2006
Rock Factoid: Using the pseudonym of Del Roma, Mauriat had his first international hit with 'Chariot' which he wrote in collaboration with Franck Pourcel, Jacques Plante and Raymond Lefevre. In the U.S., the song was recorded as 'I Will Follow Him' by Little Peggy March and hit #1 on the Billboard charts.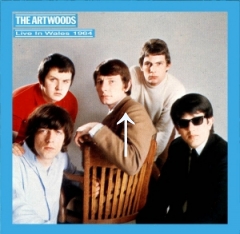 Arthur Wood (singer with Blues Incorporated and later with The Artwoods – 'I Take What I Want') died (prostate cancer)—2006
Rock Factoid: The Artwoods included John Lord, who went on to form Deep Purple.
Rock Factoid #2: Wood was the older brother of Ronnie Wood of The Rolling Stones.
Jim Clench (bass guitarist with April Wine – 'Weeping Willow' and Bachman-Turner Overdrive – 'Madison Avenue') died (lung cancer)—2010>
Compiled by Ray Lemire ©2014 RayLemire.com. All Rights Reserved.
You may not, under any circumstances, reproduce, record, publish, republish, post, transmit, publicly display, publicly exhibit or distribute any articles or photographs on RayLemire.com without obtaining the express written consent of the Operator.