The Paragon's recording of "The Tide Is High" in 1967 went virtually unnoticed in the U.S., but the song, written by Paragons lead singer John Holt, became a #1 hit for Blondie in 1980.
Holt left the Paragons in 1970 and concentrated on his solo career. By the early 1970s, he was one of the biggest stars of reggae, and his "Stick By Me" was the biggest selling Jamaican record of 1972.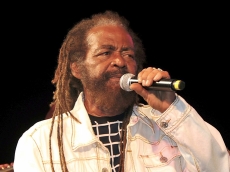 Holt died in a London hospital on October 19. He had collapsed on stage at the One Love Concert in Springfield, UK on August 16.
He was 67.