The late Johnny Desmond (born Giovanni Desimons – 'Play Me Hearts And Flowers') was born in 1919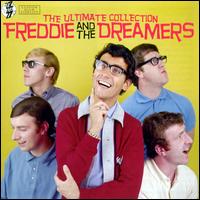 The late Freddie Garrity (lead singer with Freddie & The Dreamers – 'I'm Telling You Now') was born in 1936
The late Cornelius 'Cornell' Gunter (tenor with The Coasters – 'Yakety Yak') was born in 1936
Travis Barker (drummer with Blink-182 – 'All The Small Things') is 39
Brian Yale (bass guitar with Matchbox Twenty – 'Bent') is 46
Alec John Such (original bass guitarist with Bon Jovi – 'Livin' On A Prayer' is 58
Frankie Banali (drummer with Quiet Riot – 'Metal Health') is 63
Stephen Bishop ('On & On') is 63
James 'JY' Young (guitarist with Styx – 'Come Sail Away') is 65
It was the first musical supergroup! Tommy Dorsey's Orchestra, along with Buddy Rich (drums), Buddy DeFranco and Al Klink (saxes) and Nelson Riddle (trombone) recorded 'Opus #1'—1944
Taking its cue from the Billboard charts in the U.S., England's New Musical Express created the first UK singles chart. The first #1 song was 'Here In My Heart' by Al Martino—1952
The Everly Brothers recorded 'Crying In The Rain'—1961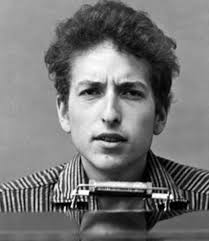 Bob Dylan recorded 'Don't Think Twice, It's All Right' and 'Mixed Up Confusion'—1962
Rock Factoid: Although Dylan claimed composing credit, the melody for 'Don't Think Twice, It's All Right' was taken from on an old song called 'Who's Gonna Buy Your Chickens When I'm Gone' which previously had been borrowed by folksinger Paul Clayton for his song 'Who's Gonna Buy Your Ribbons (When I'm Gone)'.
Rock Factoid #2: As well as the melody, a couple of lines were taken from Clayton's song, which was recorded in 1960, two years before Dylan wrote "Don't Think Twice".
Lines taken word-for-word or slightly altered from the Clayton song were, "T'ain't no use to sit and wonder why" and, "I'm walkin' down that long, lonesome road."
After Paul McCartney's bout with the flu forced the Beatles to cancel a concert appearance, British fans were kept up to date on his condition through a series of hourly bulletins from the media—1963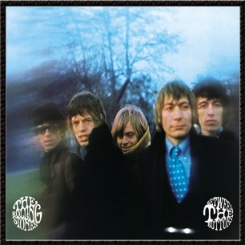 The Rolling Stones shot the cover for the 'Between The Buttons' album—1966
Rock Factoid: "Brian (Jones) continuously tried to screw the pictures up: he was hiding behind his collar; he was just not cooperating. I wouldn't say Brian was trying to ruin the session, but he was so often being difficult." … Gered Mankowitz, Photographer
A 16-date UK tour with Jimi Hendrix, Pink Floyd, The Move, Nice and Amen Corner kicked off at the Royal Albert Hall in London—1967
The Beach Boys recorded 'Country Air'—1967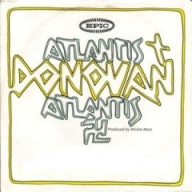 Donovan released 'Atlantis' / 'I Love My Shirt' in the UK—1968
Rock Factoid: The A-Side featured a narrative of Plato's account of Atlantis, but it was filled with errors.
"Those beautiful sailors journeyed to the South
And the North Americas with ease
In their ships with painted sails"
Plato did not write of beautiful men of Atlantis, but of beautiful men in Athens. Furthermore he did not mention any sailing ships or painted sails, but Triremes, which were warships with banks of oars.
"All the Gods who play in the mythological dramas
In all legends from all lands were from fair Atlantis"
The Atlantean kings were descendants of exactly one god, Poseidon, and Plato described the divine heritage in them got lost step by step. Furthermore the Atlanteans were punished by the gods, so how could they themselves be gods?
"Knowing her fate, Atlantis sent out ships to all corners of the Earth"
According to Plato the Atlanteans did not know their fate and did not send out ships anywhere.
Rock Factoid #2: The original cover of the single from 1968 showed a mirror-inverted swastika. That symbol had nothing to do with Plato's Atlantis. However, the swastika was an unfortunate reminder of the abuse of Plato's Atlantis by Nazi ideology.
In The Myth of The Twentieth Century, the most important Nazi book after Mein Kampf, Alfred Rosenberg referred to Atlantis as a lost land or at least to an Aryan cultural center.

Santana released 'Black Magic Woman' / 'Hope You're Feeling Better'—1970
Rock Factoid: 'Black Magic Woman' was written by Peter Green of Fleetwood Mac and released by that band in 1968. Their version reached #37 on the UK chart. Santana hit #4 on the Billboard chart with the song and the 'Abraxas' album from which it came, reached #1 on the album chart and hit quadruple platinum status.
Bob Dylan recorded a second version of 'Forever Young'. The song was credited on the 'Planet Waves' album as 'Forever Young (Continued)'—1973
The Beach Boys recorded 'Santa's Got An Airplane' and '(I Saw Santa) Rockin' Around the Christmas Tree'—1977
John Cascella (keyboardist in John Mellencamp's band) was found dead in his car in Indiana (heart attack)—1992
Rush bass guitarist and lead singer Geddy Lee released his first solo album ('My Favorite Headache')—2000
Lee Pockriss (songwriter – 'Itsy Bitsy Teenie Weenie Yellow Polka Dot Bikini', 'Catch A Falling Star', 'Johnny Angel') died (natural causes)—2011
Martin Fay (fiddler with The Chieftains – 'The Green Fields Of America') died (after a prolonged illness)—2012
Compiled by Ray Lemire ©2014 RayLemire.com. All Rights Reserved.
You may not, under any circumstances, reproduce, record, publish, republish, post, transmit, publicly display, publicly exhibit or distribute any articles or photographs on RayLemire.com without obtaining the express written consent of the Operator.