The late Jimmie Rodgers ('The Father of Country Music' – 'Blue Yodel No. 9') was born in 1897
The late Earl Nelson (lead singer with The Hollywood Flames – 'Buzz Buzz Buzz' and one-half of Bob & Earl – the original 'Harlem Shuffle') was born in 1928
The late Patsy Cline (born Virginia Patterson Henley – 'Crazy') was born in 1932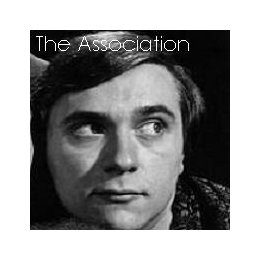 The late Brian Cole (bass guitar with The Association – 'Never My Love') was born in 1942
Rock Factoid: He was a linchpin of the group's sound on-stage. On their records, however, as with most of the rest of the band, Cole was usually replaced on his instrument by a session musician. He was the group's one major success casualty, as he developed a drug habit that turned into full-blown addiction by the end of the 1960s. He died of an overdose during the summer of 1972.
The late Rod 'Pigpen' McKernan (keyboards with The Grateful Dead – 'Morning Dew') was born in 1945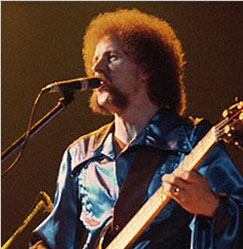 The late Michael 'Kelly' Groucutt (bass guitar and vocals with Electric Light Orchestra – 'Can't Get It Out Of My Head') was born in 1945
Rock Factoid: Groucutt's role in the band had been reduced to backing vocals on albums from 1980 onwards. The 1983 album 'Secret Messages' found Kelly only on a few tracks. He quit and sued bandleader Jeff Lynne for what he regarded as unpaid royalties.
Rock Factoid #2: Also at the heart of the argument was ELO's hit single 'Mr. Blue Sky'. Kelly claimed he wrote the middle section of the song, which became a huge hit all round the world. But Lynne saw things otherwise. "Kelly Groucutt was an employee and was paid that way," Lynne said. "Instead of spending his money on lawyers, he should check his contracts properly first!"
Rock Factoid #3: Groucutt – who died in 2009 of a heart attack – had the last laugh. His lawsuit netted him over $500,000.
Aimee Mann (bass guitar and lead singer with 'Til Tuesday – 'Voices Carry') is 54
David Steele (bass guitar with Fine Young Cannibals – 'She Drives Me Crazy') is 54
David Lewis (lead singer/guitar with Atlantic Starr – 'Always') is 56
Dean Daughtry (keyboards with The Classics IV – 'Spooky' and Atlanta Rhythm Section – 'So Into You') is 68
Sal Valentino (born Salvatore Spampinato – lead singer with The Beau Brummels – 'Laugh Laugh') is 72
Alan Freed held his "First Anniversary Rock 'n' Roll Party" at Brooklyn's Paramount Theater, featuring Chuck Berry, The Cardinals, The Harp-Tones, and for some reason, Tony Bennett—1955
Elvis Presley appeared on the cover of TV Guide—1956
Eddie Cochran signed a recording contract with Liberty Records—1956
Brunswick Records released Jackie Wilson's first solo single ('Reet Petite')—1957
Bobby Helms ('My Special Angel') made his national television debut on The Ed Sullivan Show—1957
The Beach Boys recorded 'Hully Gully' and 'Tell Me Why' for the 'Beach Boys' Party!' album. The songs were recorded in a music studio, but marketed as an impromptu live recording of a party—1965
Cream recorded 'Cat's Squirrel'—1966
The Beatles recorded 'Aerial Tour Instrumental' (working title of what would become known as 'Flying') for use in the film Magical Mystery Tour—1967

ELO recorded 'Roll Over Beethoven'—1972
Rock Factoid: "Paul McCartney was recording in the studio next door and producer George Martin popped into our studio to have a listen to our slightly different version of the classic he had recorded with the Beatles about ten years earlier. Had a listen to it and he was smiling. He gave a nod of approval." … Jeff Lynne
Crosby, Stills, Nash & Young, Joni Mitchell, Jesse Colin Young, and The Beach Boys appeared at Summersault 74 at Roosevelt Raceway in Westbury, NY. 77,000 fans paid $10 for tickets—1974
Guitarist Jimmy McCullough quit Wings—1977
Peter Gabriel released the 'Security' album—1982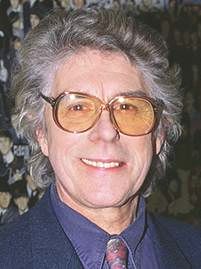 Derek Taylor (long-time press agent for The Beatles and Apple Records) died (cancer)—1997
Rod Stewart was ordered to pay the Rio Hotel in Las Vegas $2 million plus interest for a scheduled New Year concert in 2000. Stewart said his voice disappeared at the time, forcing the concert cancellation—2005
Compiled by Ray Lemire ©2014 RayLemire.com. All Rights Reserved.
You may not, under any circumstances, reproduce, record, publish, republish, post, transmit, publicly display, publicly exhibit or distribute any articles or photographs on RayLemire.com without obtaining the express written consent of the Operator.