1781 – British Brigadier General Benedict Arnold, a former Patriot officer already infamous and much maligned for betraying the United States the previous year, added to his notoriety by ordering his British command to burn New London, Connecticut.
The burning of New London sealed his reputation as a public enemy and his name became a synonym in common American parlance for "traitor." The bravery and military prowess Arnold had previously demonstrated on behalf of the Patriots at Ticonderoga and Quebec in 1775 have been completely overshadowed by his later actions against the country he had once so valiantly served.
1863 – After a 59-day siege (and 1700 casualties), Confederate troops vacated Fort Wagner, SC.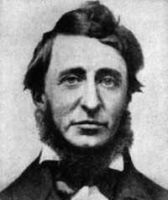 1877 – Henry David Thoreau abandoned the small, self-built house on the shores of Walden Pond. He would later publish Walden, or Life in the Woods, recounting the two years, two months, and two days he had spent there.
The book initially won few admirers, but critics now regard it as a classic American work that explores natural simplicity, harmony, and beauty as models for just social and cultural conditions.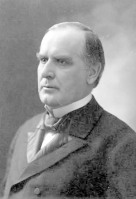 1901 – President William McKinley was shaking hands at the Pan-American Exhibition in Buffalo, New York, when a 28-year-old anarchist named Leon Czolgosz approached him and fired two shots into his chest. The president rose slightly on his toes before collapsing forward, saying "be careful how you tell my wife."
He was rushed into surgery and seemed to be on the mend by September 12. Later that day, however, the president's condition worsened rapidly and, on September 14, McKinley died from gangrene that had gone undetected in the internal wound.
1939 – Royal Air Force Pilot Officer Montague Hulton-Harrop became the first British pilot fatality of World War II. At the Battle of Barking Creek, an air-raid warning (which turned out to be false) resulted in a squadron of British Spitfires firing on a squadron of British Hurricanes (Hulton-Harrop was piloting one) in a case of friendly fire.
With the war only three days old, none of the Royal Air Force pilots had seen combat and very few had ever seen a German plane. Communications between planes and command centers were poor. There was no identifying procedure for pilots to distinguish between enemy and friendly aircraft.
1943 – A high-speed train traveling between New York City and Washington, D.C. derailed, killing 79 people. An apparent defect in an older car attached to the train combined with the placement of a signal gantry resulted in the deadly accident.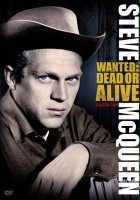 1958 – Wanted: Dead or Alive premiered on CBS. Actor Steve McQueen played bounty hunter Josh Randall – a man of few words but quite adept with his Winchester Model 1892 carbine. The program was a spin-off of Trackdown, a western series starring Robert Culp.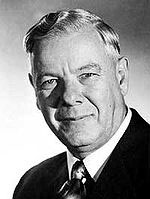 1966 – South African Prime Minister Hendrik Verwoerd was stabbed to death by a deranged messenger during a parliamentary meeting in Cape Town. The assailant, Demetrio Tsafendas, was a Mozambique immigrant of mixed racial descent–part Greek and part Swazi.
As minister of native affairs and later as South African leader, Verwoerd oversaw the introduction and application of South Africa's racist apartheid policies. As prime minister from 1958, he instituted an intricate system of laws separating whites, black Africans, and Asians, and resettled blacks in backwater reservations.
After he had miraculously survived being shot twice in the head by an English farmer in 1960, Verwoerd had proclaimed that his survival was evidence of God's approval of his work. During the next few years, Verwoerd's government arrested anti-apartheid leaders such as Nelson Mandela and sentenced them to long prison terms on the basis of various convictions.
1976 – Soviet Air Force Lt. Viktor Belenko landed his MIG-25 fighter jet at a Japanese airfield at Hakodate on the island of Hokkaido and asked for asylum in the United States.
Experts from the U.S. quickly arrived on the scene to get a firsthand look at the aircraft. After being questioned extensively by both Japanese and U.S. officials, Belenko was flown to the United States and granted political asylum.
For the Soviets, the MIG-25 incident was a major diplomatic and military embarrassment. To have one of their most advanced planes delivered into the hands of their enemy was viewed as a serious setback to the Soviet weapons program.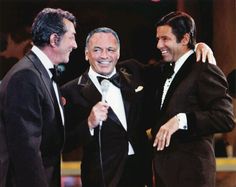 1976 – Dean Martin and Jerry Lewis were reunited by Frank Sinatra – after 20 years of going their separate ways. The former comedy team warmly met each other again during a surprise visit by Martin to Jerry's annual Labor Day Telethon for Muscular Dystrophy.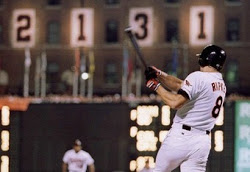 1995 – Baltimore Orioles shortstop Cal Ripken Jr. played in his 2,131st consecutive game, breaking "Iron Horse" Lou Gehrig's record for most consecutive games played. Ripken's streak eventually ended at 2,632 games when he voluntarily removed himself from a game against the New York Yankees on September 19, 1998.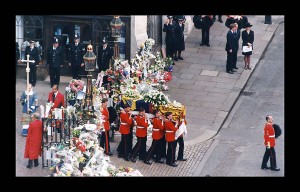 1997 – An estimated 2.5 billion people around the globe tune in to television broadcasts of the funeral of Diana, Princess of Wales, who died at the age of 36 in a car crash in Paris the week before.
Hundreds of thousands of people lined the streets of London to watch her coffin being transported to Westminster Abbey, where politicians, celebrities and royalty gathered for her funeral.
2007 – Luciano Pavarotti, one of the finest tenors of the 20th century, died of pancreatic cancer at the age of 71.
[whohit]sept-6[/whohit]