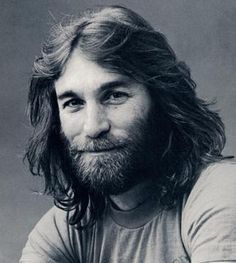 The late Dennis Wilson (drummer with The Beach Boys – 'Do You Wanna Dance') was born in 1944
Gary Rossington (guitarist … and the last original member still playing with Lynyrd Skynyrd – 'Free Bird') is 63
Southside Johnny (born John Lyon – 'I Don't Want To Go Home') is 66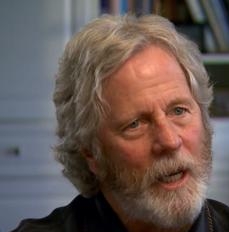 Chris Hillman (The Byrds – 'Mr. Tambourine Man'; Flying Burrito Brothers – 'Christine's Tune'; Manassas – 'It Doesn't Matter'; The Desert Rose Band – 'Love Reunited') is 70
Bob Mosley (bass guitar with Moby Grape – 'Mr. Blues') is 72
Freddy 'Boom Boom' Cannon (born Frederick Picariello – 'Transistor Sister') is 74

The "Million Dollar Quartet" (Elvis Presley, Carl Perkins, Jerry Lee Lewis and Johnny Cash) recorded an impromptu session at Sun Records in Memphis—1956
Rock Factoid: The recording was not released until 1981.
Rock Factoid #2: How much Johnny Cash contributed to the event has always been in dispute. His voice does not seem to appear on any of the published tracks, but Cash maintained he was very involved.
"I was the first to arrive and the last to leave, contrary to what has been written. I was farthest away from the mic and I was singing a lot higher than I usually did in order to stay in key with Elvis, but I guarantee you, I'm there." … Johnny Cash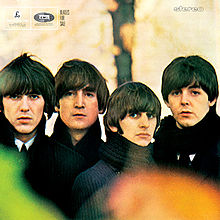 The Beatles released 'Beatles For Sale' in England—1964
Rock Factoid: In the U.S., songs from 'Beatles For Sale' were released on two separate Capitol albums; 'Beatles '65', released on December 15, and 'Beatles VI', released in June 1965.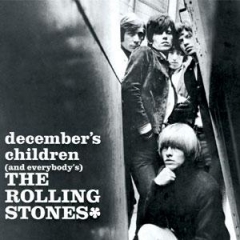 The Rolling Stones released the 'December's Children (And Everybody's)' album in the U.S.—1965
The Byrds recorded 'This Wheel's On Fire', 'Child Of The Universe' and 'Candy'—1968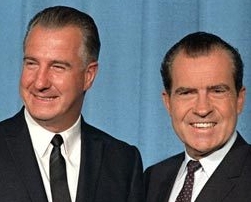 President Richard Nixon, Vice-President Spiro T. Agnew and several U.S. governors viewed "simulated acid trip" films and listened to rock music in order to comprehend the generation gap—1969
Idle Thought: They could have made it easier on themselves and simply watched Dragnet because nobody painted a more one-sided (and negative) view of the sixties generation than Jack Webb.
The Rolling Stones recorded 'Brown Sugar' at Muscle Shoals Studios—1969

Guitarist Tommy Bolin (he replaced Richie Blackmore in Deep Purple died (heroin overdose)—1976
Workers at EMI Records' plant in England went on strike, refusing to have anything to do with packing and shipping the Sex Pistols' 'Anarchy In The U.K.' single—1976
They weren't always superstars. U2, misnamed as "The U2's" in promotional material, appeared at The Hope and Anchor, Islington, London. A significant number of media and record company people were in attendance but only nine paying customers showed up. After Edge broke a guitar string, the band left the stage and did not return—1979
Jimmy Page, Robert Plant and John Paul Jones announced their decision not to continue as Led Zeppelin in the wake of the death of drummer John Bonham—1980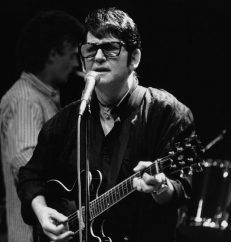 Roy Orbison's last concert was held at the Front Row Theatre in Highland Heights, Ohio—1988
Rock Factoid: Orbison died of a heart attack two days later.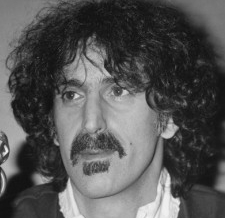 Frank Zappa (founder/songwriter/producer/guitarist with The Mothers of Invention – 'Plastic People') died (prostate cancer)—1993
Rock Factoid: In May 1982, Zappa released 'Ship Arriving Too Late to Save a Drowning Witch', which featured his biggest selling single ever, the Grammy Award-nominated song 'Valley Girl' (topping out at #32 on the Billboard charts). Zappa was irritated by the novelty song's success and never played it live.
Rock Factoid #2: The album 'Jazz From Hell', released in 1986, earned Zappa his first Grammy Award in 1987 for Best Rock Instrumental Performance. Except for one live guitar solo ('St. Etienne'), the album exclusively featured compositions brought to life by the Synclavier. Although an instrumental album, containing no lyrics whatsoever, Meyer Music Markets sold the album with a "explicit lyrics" sticker – a warning label introduced by the Recording Industry Association of America in an agreement with the PMRC.
Bernie Dwyer (drummer with Freddie & The Dreamers – 'I'm Telling You Now') died (cancer)—2002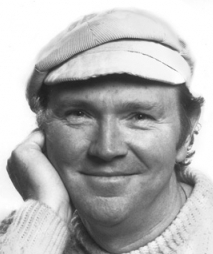 Liam Clancy (The Clancy Brothers – 'The Wild Rover' and 'And The Band Played Waltzing Matilda' as a solo artist) died (pulmonary fibrosis)—2009
James Freud (bass guitar with The Models – 'Out Of Mind, Out Of Sight') died (suicide)—2010
Hubert Sumlin (blues guitarist with The Howlin' Wolf Band – 'Back Door Man') died (heart failure)—2011
Compiled by Ray Lemire ©2014 RayLemire.com. All Rights Reserved.
You may not, under any circumstances, reproduce, record, publish, republish, post, transmit, publicly display, publicly exhibit or distribute any articles or photographs on RayLemire.com without obtaining the express written consent of the Operator.