The late Screamin' Lord Sutch (born David Edward Sutch – the original "shock rock" performer who never had a hit record, but was incredibly popular in England) was born in 1940
The late Kyu Sakamoto ('Sukiyaki') was born in 1941
The late Glen Buxton (guitarist with Alice Cooper – 'School's Out' and later a passionate speaker for Born Again Christian groups) was born in 1947
The late Ronnie Hammond (lead singer with Atlanta Rhythm Section – 'I'm Not Going To Let it Bother Me Tonight') was born in 1950
Frank Maudsley (bass guitar with A Flock Of Seagulls – 'Space Age Love Song') is 56
Mario Cipollina (bass guitar with Huey Lewis & The News – 'The Power Of Love') is 60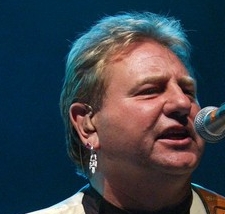 Greg Lake (bass guitar and lead singer with Emerson, Lake & Palmer – 'Lucky Man' and 'I Believe In Father Christmas' as a solo artist) is 67
Dave Loggins ('Please Come To Boston') is 67
Donna Fargo ('The Happiest Girl In The Whole U.S.A.') is 69
Sir Timothy Miles Bindon Rice (Academy Award, Golden Globe Award, Tony Award and Grammy Award winning lyricist – 'Joseph And The Amazing Technicolor Dreamcoat', 'Jesus Christ Superstar', 'Evita' and 'The Lion King') is 70
Tommy Facenda ('High School U.S.A.') is 75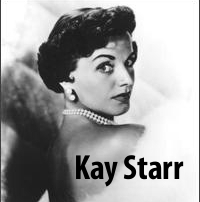 Billboard published its annual disc-jockey poll, with Kay Starr's 'Rock And Roll Waltz' voted the year's top record—1956
Rock Factoid: Some of the songs that were overlooked for the award that year included:
'Blueberry Hill', 'The Great Pretender', 'The Wayward Wind', 'My Prayer', 'Heartbreak Hotel', 'Hound Dog', 'Don't Be Cruel' and 'Singing The Blues'.
Sam Cooke and Lou Rawls were injured in a car crash in Arkansas. Rawls injuries were so severe he was initially pronounced dead at the scene—1958
The Beatles recorded 'The Word'—1965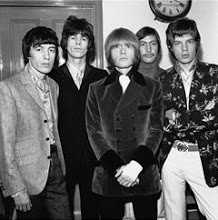 The Rolling Stones recorded 'My Obsession' and 'Miss Amanda Jones'—1966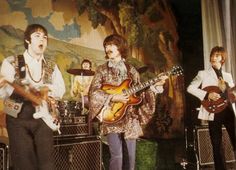 The Beatles filmed three videos for 'Hello Goodbye' at London's Saville Theatre. The three clips were edited to create one video, but the BBC refused to air the clip due to a ban on lip-synching—1967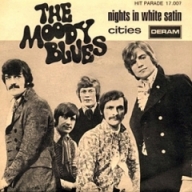 The Moody Blues released 'Nights In White Satin'—1967
Rock Factoid: The song bombed when it was released in 1967, primarily because of the length (7′ 38"). The song was re-released in 1972 after the success of such longer-running songs as 'Hey Jude' and 'Layla' had reshaped music, and it reached #2 in the United States.
David Essex released 'Rock On'—1973
Thomas 'Zeke' Zettner (briefly the bass guitarist with The Stooges in 1971 before his drug addiction led to his dismissal) died (heroin overdose)—1973
The 'Edmund Fitzgerald' sank in Lake Superior. The tragedy later became the subject of Gordon Lightfoot's song—1975
The Beach Boys recorded 'Johnny Carson'—1976
Billy Idol released his 'Rebel Yell' album—1983
Columbia Records released 'Bruce Springsteen & The E Street Band Live/1975-85'—1986
Bob Dylan inducted Gordon Lightfoot into the Canadian Music Hall of Fame—1986
Ronnie Dyson ('Why Can't I Touch You') died (heart failure)—1990
A St. Louis judge found Axl Rose of Guns N' Roses guilty of assault and property damage in connection with a riot at a concert in St. Louis—1991
Axl Rose was found guilty of assault and property damage at a 1991 Guns N' Roses concert in Maryland Heights, MO. He was given two years probation and ordered to pay $50,000 to community groups—1992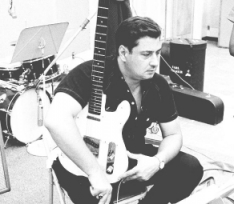 Tommy Tedesco ("Wrecking Crew" session guitarist) died (lung cancer)—1997
Rock Factoid: Tedesco played on hit songs with The Beach Boys, The Association, Everly Brothers, Sam Cooke, Elvis Presley, Frank Sinatra, Joan Baez, Cher and literally thousands more.
Rock Factoid #2: Called 'the most recorded guitarist in history' by Guitar Player magazine, Tedesco was featured on several television theme songs you might recall, including Bonanza, Green Acres, M*A*S*H, Batman and The Twilight Zone.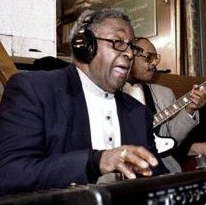 Johnny Griffith (keyboard player with the Funk Brothers, Motown's house band) died (following a long illness )—2002
Rock Factoid: Just a few of the songs Griffith played on include '(Your Love Keeps Lifting Me) Higher And Higher' (Jackie Wilson), 'Wonderful One' and 'I Heard It Through The Grapevine' (Marvin Gaye), 'Stop In The Name Of Love' (Supremes) and 'I Can't Help Myself (Sugar Pie, Honey Bunch)' by The Four Tops.
Gerald Levert (lead singer with R&B soul group LeVert – 'Casanova' and 'Taking Everything' as a solo artist) died (combination of prescription narcotics and over-the-counter drugs)—2006
Miriam Makeba ('Pata Pata') died (heart attack)—2008
Tony West (founding bass guitarist with The Searchers who left the band prior to recording success) died (natural causes)—2010
Compiled by Ray Lemire ©2014 RayLemire.com. All Rights Reserved.
You may not, under any circumstances, reproduce, record, publish, republish, post, transmit, publicly display, publicly exhibit or distribute any articles or photographs on RayLemire.com without obtaining the express written consent of the Operator.
[whohit]nov-10-rrh[/whohit]