Matt Sharp (bass guitar with Weezer – 'Buddy Holly' and later The Rentals – 'Please Let That Be You') is 45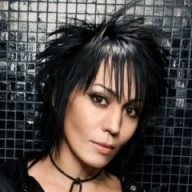 Joan Jett (born Joan Marie Larkin – 'I Love Rock 'N' Roll') is 56
Rock Factoid: Jett was a founding member of The Runaways, an all-female rock band. They recorded five albums, including Live In Japan. While that album was never officially released in the U.S. or the UK, it became one of the biggest-selling imports in U.S. and British history.
Nick Cave (singer/songwriter/multi-instrumentalist with Nick Cave & The Bad Seeds – 'Tupelo') is 57
Debby Boone ('You Light Up My Life') is 58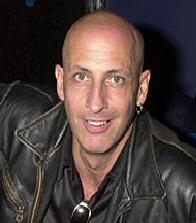 Richard Fairbrass (lead singer with Right Said Fred – 'I'm Too Sexy') is 61
Rock Factoid: During the band's heyday, Madonna publicly expressed (in front of sixty million viewers of the Arsenio Hall Show) her desire to go to bed with Richard.
David Coverdale (lead singer with Whitesnake – 'Here I Go Again') is 63
Joni James (born Giovanna Carmella Babbo – 'You Are My Love') is 84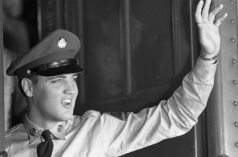 Pvt. Elvis Presley joined the rest of the 3rd Armored Division as they sailed for Germany on the USS General Randall—1958
Rock Factoid: In a brief interview with the media before his departure, Presley was asked his thoughts about heading overseas.
"I'm looking forward to it. In fact, before I came in the Army we were planning a tour of Europe. I've never been out of the States except to Honolulu. Rock and roll music is very big over in Europe, in Germany, and all over Europe. It's very big."
Elvis, should rock and roll die out between now and the time you get out of the service, what do you think you might do?
"If rock and roll music were to die out – which I don't think it will – I would try something else. I would probably try, I would really probably go in for the movies then and I would try to make it as an actor, which is very tough 'cause you got a lot of competition."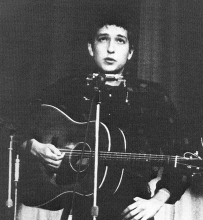 Bob Dylan made his first appearance at Carnegie Hall as part of an all-star hootenanny—1962
Rock Factoid: On the evening of November 4, 1961, 10 months after arriving in New York and nine days after signing with Columbia Records, Dylan had performed 22 songs at Carnegie Chapter Hall, an auxiliary practice room to the main, very prestigious central concert hall.
Elvis Presley recorded 'Cotton Candy Land', 'Take Me To The Fair', 'Beyond the Bend', 'A World Of Our Own', 'They Remind Me Too Much Of You' and 'One Broken Heart For Sale'—1962
The Supremes recorded 'I Hear A Symphony'—1965
The Music Scene debuted on ABC (it lasted 17 weeks)—1969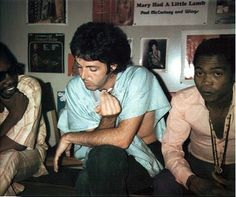 Paul McCartney & Wings recorded 'Let Me Roll It' in Lagos, Nigeria—1973
Rock Factoid: The song was seen by critics as a case of McCartney copying John Lennon's sound, particularly the riff and the use of tape echo on the vocals. McCartney claimed the song was never intended as a rip-off of Lennon, although he did admit the vocal "does sound like John. I hadn't realized I'd sung it like John."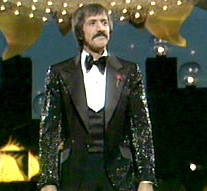 The Sonny Comedy Revue debuted on ABC (it lasted four months)—1974
Rock Factoid: The series should have worked better than it did since Sonny brought with him the same writers, producers, and cast from The Sonny & Cher Show.
They even carried over recurring comedy bits like "Sonny's Pizza" and the inept, oft-exploding French Foreign Legion. In place of Cher, female guest stars came on and insulted Sonny for being short and/or untalented. Unfortunately for Bono, what had worked brilliantly with Cher delivering those insults flopped without her.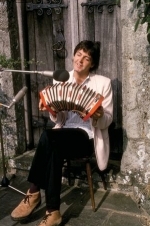 Wings recorded 'After The Ball'/'Million Miles' at Lympne Castle in Kent—1978
Rock Factoid: Paul McCartney played the concertina (squeezebox) on 'Million Miles'. "I couldn't get someone to come in on short notice. I really didn't know how to play one but I thought I'd give it a go. Turned out quite nice"
Rock Factoid: "That's a shot of an actual take. Paul is sitting outside on a balcony that overlooks the English Channel, playing and recording his bit on the squeezebox." … Laurence Juber, Wings guitarist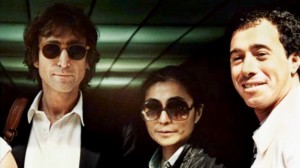 John Lennon ended his 5-year hiatus from recording by signing with Geffen Records—1980
Rock Factoid: Geffen was the only label who didn't insist on hearing Lennon's new material first.
Rock Factoid #2: David Geffen played it brilliantly by agreeing to negotiate directly with Yoko Ono and accepting her demand that half of the album should include her songs. Other labels were only interested in Lennon's songs.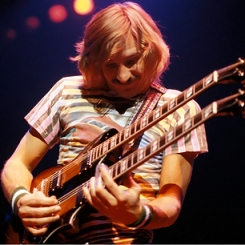 Joe Walsh (of The Eagles) announced his bid for the U.S. presidency—1979
Rock Factoid: One of Walsh's campaign promises was "free gas for everyone" if he won. He didn't.
Rock Factoid #2: Claiming he was "lowering his goals," Walsh ran for Vice-President in 1992. He lost that one, too.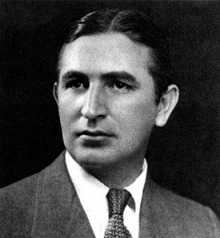 Composer Harry Warren died (natural causes)—1981
Rock Factoid: Warren composed the music for over 800 songs including 'I Only Have Eyes For You', 'You Must Have Been A Beautiful Baby', 'Jeepers Creepers', 'That's Amore', 'At Last', 'The More I See You', 'You'll Never Know', 'Lullaby Of Broadway' and 'Chattanooga Choo Choo'.
Rock Factoid #2: Warren's songs have been featured in over 300 films, and in the years of the greatly popular radio program Your Hit Parade (between 1935 and 1950), forty-two songs by Harry Warren were placed in the coveted Top Ten.
The first Farm Aid concert was held, in Champaign, Illinois with a superstar lineup of acts, including Roy Orbison, Alabama, The Beach Boys, Johnny Cash, John Denver, Bob Dylan, Arlo Guthrie, George Jones, John Mellencamp, Roger Miller, Willie Nelson, Tom Petty and Neil Young—1985
Irving Berlin (composer of 'God Bless America', 'White Christmas', 'There's No Business Like Show Business' and hundreds more) died (natural causes at the age of 101)—1989
Kansas lead singer Steve Walsh was charged with DUI, possession of cocaine and driving with a suspended license in Atlanta after crashing his car on Peachtree Industrial Boulevard—1995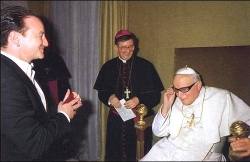 U2's Bono and Pope John Paul II met at the Vatican to discuss the singer's initiative for ending Third World debt—1999
Rock Factoid: While they were together, Bono noticed the pope staring at him. Concerned that his powder-blue "fly shades" were an offensive accessory, Bono removed them. When the singer approached to receive the traditional rosary beads, the pope continued eyeing the sunglasses.
"So I asked if he wanted them. He not only nodded, he put them on and made the wickedest smile. He's great, such grace and humanity. The first funky Pontiff." … Bono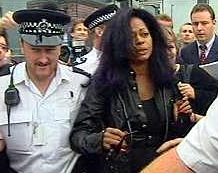 Diana Ross was detained by police at London's Heathrow Airport after she became embroiled in a scuffle with airport security—1999
Rock Factoid: The arrest followed a complaint from a member of the airport's staff that she was assaulted as she attempted a body search of Ross in the security area. She had set off a metal detector before boarding a British Airways Concorde flight to New York, and was angered when a female guard tried to search her by hand. The singer responded by trying to "frisk" the guard.
Jimmy Page was made an honorary citizen of Rio de Janeiro for his work helping the city's street children. The Led Zeppelin guitarist opened Casa Jimmy (Jimmy's House) in 1998 and seven years later it had supported more than 300 children—2005
Eddie Fisher ('Dungaree Doll') died (complications from hip surgery)—2010
Vesta Williams ('Congratulations') died (heart disease)—2011
Jumpin' Jack Neal (bass guitar with Gene Vincent's Blue Caps – 'Be-Bop-A-Lula') died (natural causes)—2011
John Larson (trumpet with Ides Of March – 'Vehicle') died (cancer)—2011
Compiled by Ray Lemire ©2014 RayLemire.com. All Rights Reserved.
You may not, under any circumstances, reproduce, record, publish, republish, post, transmit, publicly display, publicly exhibit or distribute any articles or photographs on RayLemire.com without obtaining the express written consent of the Operator.