The late James 'Little Milton' Campbell ('We're Gonna Make It') was born in 1934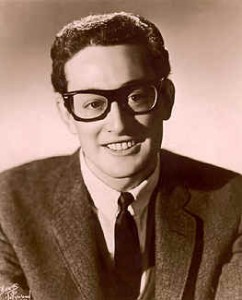 The late Buddy Holly (born Charles Hardin Holley – 'Peggy Sue') was born in 1936
The late Jermaine Stewart ('Say It Again') was born in 1957
The late LeRoi Moore (saxophonist with The Dave Matthews Band – 'Too Much') was born in 1961
The late Christopher Acland (drummer with Lush – 'Single Girl') was born in 1966
Margot Chapman (singer with Starland Vocal Band – 'Afternoon Delight') is 57
Benjamin Montmorency 'Benmont' Tench III (keyboardist with Tom Petty & The Heartbreakers – 'American Girl') is 61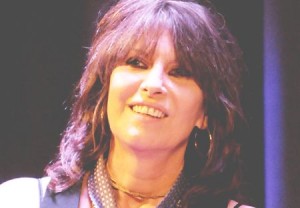 Chrissie Hynde (lead singer/songwriter/guitarist with The Pretenders – 'Middle Of The Road') is 63
Rock Factoid: Hynde was a student at Kent State when National Guardsmen killed four students in May 1970. Jeffrey Miller, one of those students, was Hynde's friend.
Rock Factoid #2: Hynde had a long term relationship with Kinks front man Ray Davies in the eighties which resulted in the birth of her daughter. She later married (and divorced) Simple Minds lead singer Jim Kerr.
Gloria Gaynor ('I Will Survive') is 65
Ronnie Dove ('One Kiss For Old Times' Sake') is 79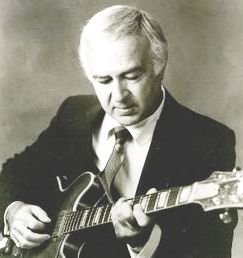 Al Caiola (guitarist who had two Top 40 instrumentals with themes from Bonanza and The Magnificent Seven) is 94
Rock Factoid: The list of artists Caiola worked with is so long and so star-studded that it becomes a bit mind-numbing, but here are a few examples.
'Mrs. Robinson' (Simon & Garfunkel), 'Happy Birthday, Sweet Sixteen' (Neil Sedaka), 'The Twelfth Of Never' (Johnny Mathis), 'Spanish Harlem' (Ben E. King), 'True Love Ways' (Buddy Holly), 'Abraham, Martin And John' (Dion), 'Mack The Knife' (Bobby Darin), 'Venus' (Frankie Avalon) and 'Diana' (Paul Anka).
Eddie Cochran signed a contract with Liberty Records—1956
Elvis Presley recorded 'Santa Claus Is Back In Town', 'O Little Town Of Bethlehem', 'Santa Bring My Baby Back' and 'I'll Be Home For Christmas'—1957
Cream recorded 'I Feel Free'—1966
Donovan recorded 'Lalena'—1968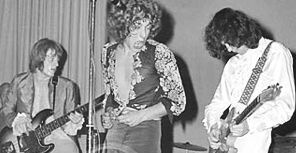 Jimmy Page, Robert Plant, John Paul Jones and John Bonham – calling themselves The Yardbirds to fulfill a contractual obligation – made their live debut with two shows in Demark; The Gladsaxe Teen Club in Gladsaxe and an evening show at Brondby Pop-Club, Norregardsskolen—1968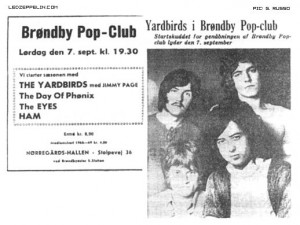 Rock Factoid: Press Review: "Jimmy Page has put a new band together. The music is the same, only better than ever… Robert Plant should face some small criticism and a lot of praise for an excellent performance. There is no doubt that he is a good singer, but he doesn't have to twist his body like he's having a ruptured appendix, does he? Musically, the band is super-great. Their hard disciplined beat is amazing. Of course, it was foremost Jimmy Page that was responsible for this but the drummer should also be mentioned; a drum solo so wild and good is hard to find."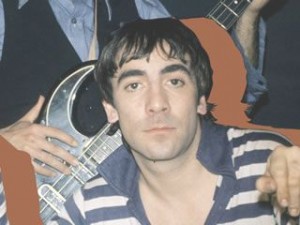 Keith Moon (drummer with The Who – 'Won't Get Fooled Again') died (accidental overdose of heminevrin, prescribed to combat alcoholism)—1978
Cher began filming the movie Silkwood—1982
Ringo Starr became the first Beatle grandfather when his son Zak and wife Sarah had a daughter, Tatia Jayne—1985
An auction of Elton John's stage costumes earned him $6.2 million—1988
Barry Sadler ('Ballad of The Green Berets') was shot while riding in a Guatemala City taxi. He had reportedly been training Nicaraguan counter-revolutionaries and had received death threats. Sadler would die from his injuries 14 months later—1988
Rapper Tupac Shakur was shot 5 times in a drive-by shooting in Las Vegas. He would die 6 days later—1996
Ryan Adams shot the video for his song 'New York, New York' with the World Trade Center in the background. Four days later, the buildings were destroyed in the terrorist attacks. When Adams released the video, it was dedicated to the victims of the attacks—2001
Erma Franklin (Aretha's sister and singer of the original 'Piece Of My Heart') died (cancer)—2002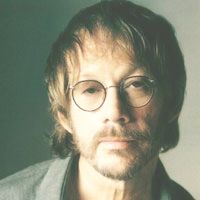 Warren Zevon ('Werewolves Of London') died (cancer)—2003
Dorothy McGuire (The McGuire Sisters – 'Sincerely') died (Parkinson's disease)—2012
Compiled by Ray Lemire ©2014 Ray Lemire.com. All Rights Reserved.You may not, under any circumstances, reproduce, record, publish, republish, post, transmit, publicly display, publicly exhibit or distribute any articles or photographs (in whole or in part) on RayLemire.com without obtaining the express written consent of the Operator.