The late Janet Vogel (The Skyliners – 'Since I Don't Have You') was born in 1941
Rock Factoid: Highlighted by lead singer Jimmy Beaumont's powerful vocals, and the counterpoint between his falsetto and Vogel's soprano, on her final chorus, 'Since I Don't Have You' is considered by many to be one of the finest "heartbreak" ballads ever recorded
Rock Factoid #2: On February 21, 1980, Vogel was to receive an award recognizing her achievements with The Skyliners. She never made it out the garage. The secret depression she had long battled overtook her and won. She committed suicide by carbon monoxide poisoning. She was only 37.
David Hidalgo (guitarist/singer with Los Lobos – 'La Bamba') is 60
Kevin Cronin (lead singer with REO Speedwagon – 'Keep On Loving You') is 63
Gavin Sutherland (bass guitar/singer with The Sutherland Brothers and Quiver – 'Arms Of Mary') is 63
Thomas McClary (guitarist with The Commodores – 'Three Times A Lady') is 65
Millie Small ('My Boy Lollipop') is 68
Robin Shaw (born Robin George Scrimshaw – The Flowerpot Men – 'Let's Go To San Francisco') is 71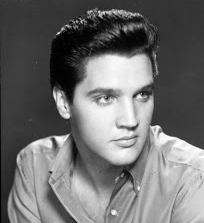 Elvis Presley released 'Love Me Tender' / 'Any Way You Want Me'—1956
Rock Factoid: 'Love Me Tender' put new words (by Ken Darby) to a new musical adaptation of the Civil War song 'Aura Lee', published in 1861. 'Aura Lee' had music by George R. Poulton and words by W. W. Fosdick.
Rock Factoid #2: Presley performed 'Love Me Tender' on The Ed Sullivan Show one month before the single's release and the movie, Love Me Tender premiered. The day after the Sullivan appearance, RCA received 1 million advance orders, making it a gold record before it was even released.
Rock Factoid #3: Movie producer David Weisbart would not allow Presley's regular band (Scotty Moore, Bill Black, and D.J. Fontana) to play on the soundtrack. Instead, The Ken Darby Trio provided the musical backing with Red Robinson on drums, Charles Prescott on bass, Vita Mumolo on guitar, and Jon Dodson on background vocals, with Presley providing only lead vocals.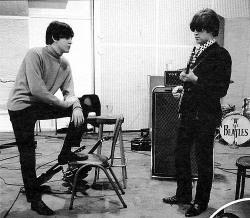 The Beatles recorded 'Eight Days A Week'—1964
Rock Factoid: "We wrote this when we were trying to write the title song for Help! because there was at one time the thought of calling the film Eight Arms To Hold You." … John Lennon
Rock Factoid #2: "Help! as a film was like 'Eight Days A Week' as a record for us. A lot of people liked the film, and a lot of people liked that record. But neither was what we wanted. We knew they weren't really us. We weren't ashamed of the film, but close friends knew that the picture and 'Eight Days' weren't our best. We struggled to record it and struggled to make it into a song." … John Lennon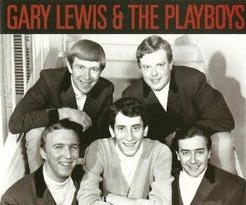 Gary Lewis & The Playboys recorded 'She's Just My Style' and 'Sure Gonna Miss Her'—1965
Rock Factoid: Only one of the Playboys actually played on the recordings (see Factoid #2). As was the case with virtually of Gary Lewis' singles, that chore was handled by session musicians; these musicians included Mike Deasy and Tommy Allsup on guitars, Leon Russell on keyboards, and Hal Blaine on drums, members of the larger group known as The Wrecking Crew.
Rock Factoid #2: Bass guitarist Carl Radle (shown above in lower left) joined the group in 1965 after 'This Diamond Ring' was a hit, and was the only member of the group allowed to play on recordings. After leaving the group in 1967, he went on to bigger and better things; as a session musician for John Lee Hooker, Delaney & Bonnie, George Harrison (on the 'All Things Must Pass' album) and eventually became a member of Derek & The Dominos ('Layla', 'Bell Bottom Blues'). Radle died in May of 1980, at the age of 37, from the effects of alcohol and narcotics.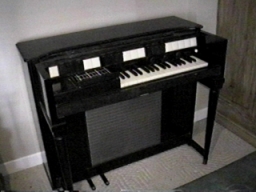 The Beatles completed the recording of 'Blue Jay Way'—1967
Rock Factoid: Harrison was visiting California with his wife Pattie. They were staying at a rented house in Blue Jay Way, high in the Hollywood hills. The Beatles' former publicist Derek Taylor had become delayed on his way to meet them.
"Derek Taylor got held up. He rang to say he'd be late. I told him on the phone that the house was in Blue Jay Way. And he said he could find it OK… he could always ask a cop. So I waited and waited. I felt really knackered with the flight, but I didn't want to go to sleep until he came. There was a fog and it got later and later. To keep myself awake, just as a joke to pass the time while I waited, I wrote a song about waiting for him in Blue Jay Way. There was a little Hammond organ (shown above) in the corner of this house which I hadn't noticed until then… so I messed around on it and the song came." … George Harrison
"There's a fog upon L.A.
And my friends have lost their way.
We'll be over soon they said.
Now they've lost themselves instead"
Rock Factoid #2: The rhythm track of 'Blue Jay Way', including the distinctive swirling organ part (played by Harrison), had been recorded in one take a month earlier. Crucial to the recording was ADT – artificial double tracking, a technique invented by Abbey Road engineer Ken Townsend in 1966 – which gave the song its phasing effect.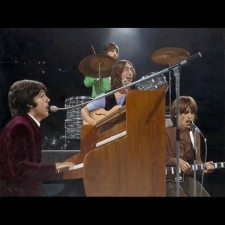 A promotional video of The Beatles performing 'Hey Jude' was broadcast on The Smothers Brothers Comedy Hour—1968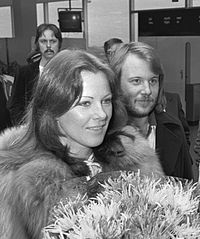 Benny Andersson and Frida Lyngstad of ABBA were married (the wedded bliss lasted three years)—1978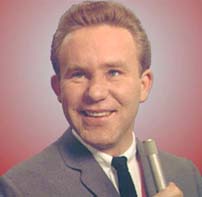 Johnny O'Keefe (Australia's most successful chart performer – 'She's My Baby') died (heart attack induced by an accidental overdose of prescribed drugs)—1978
Rock Factoid: During his twenty-year career, O'Keefe released over fifty singles (he had twenty-nine Top 40 hits in Australia), and became the first Australian rock performer to tour the United States.
The Bee Gees filed a $200 million mismanagement lawsuit against longtime manager Robert Stigwood and his label RSO Records, a lawsuit that would be settled out of court within the year—1980
Nelson Riddle (musical arranger – 'Strangers In The Night', 'Mona Lisa' and many more) died (kidney failure)—1985
Glenn Frey of The Eagles underwent abdominal surgery at the Cedars-Sinai Medical Center in Los Angeles to relieve pain from diverticulitis. The surgery forced the band to postpone their 'Hell Freezes Over' reunion tour for the remainder of the year—1994
Tim McGraw married Faith Hill—1996
Mick Jagger very quietly donated $170,000 to his old grammar school in Dartford, U.K. for musical instruments and a band director—2002
Compiled by Ray Lemire ©2014 RayLemire.com. All Rights Reserved.
You may not, under any circumstances, reproduce, record, publish, republish, post, transmit, publicly display, publicly exhibit or distribute any articles or photographs on RayLemire.com without obtaining the express written consent of the Operator.