Miles Zuniga (guitarist and singer with Fastball – 'The Way') is 48
Johnnie Fingers (born John Moylett – piano with The Boomtown Rats – 'I Don't Like Mondays') is 58
Pat Mastelotto (drummer with Mr. Mister – 'Broken Wings') is 59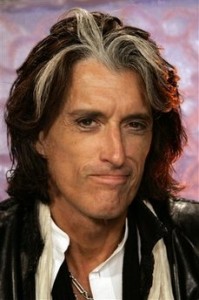 Joe Perry (lead guitarist with Aerosmith – 'Sweet Emotion') is 64
Barrie Barlow (drummer with Jethro Tull – 'Bungle In The Jungle') is 65
Don Powell (drummer with Slade – 'Mama Weer All Crazee Now') is 68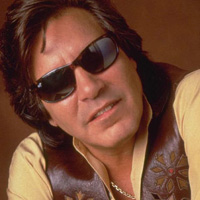 José Feliciano (born José Montserrate Feliciano García – 'Light My Fire') is 69
Danny Hutton ('Roses And Rainbows' as a solo artist and a vocalist with Three Dog Night) is 72
Cynthia Lennon (John Lennon's first wife) is 75
Elvis Presley recorded 'I Don't Care If The Sun Don't Shine' and 'Good Rockin' Tonight'—1954
The BBC banned Bobby 'Boris' Pickett's 'Monster Mash' because it was "terribly offensive"—1962
The newspaper with the world's biggest circulation, Britain's Daily Mirror, published a two-page feature article about The Beatles. Written by writer/columnist Donald Zec, the feature was entitled "Four Frenzied Little Lord Fauntleroys Who Are Earning 5,000 Pounds A Week" (which was an overstatement about how much money The Beatles were bringing in at the time). Zec referred to The Beatles' haircuts as "A stone-age hair style". The article provided a "major boost to their career"—1963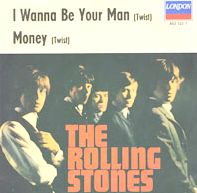 John Lennon and Paul McCartney offered 'I Wanna Be Your Man' to The Rolling Stones—1963
Rock Factoid: The Beatles also recorded it themselves because, as John said, "We needed a throwaway song for Ringo."
Rod Stewart recorded his first single ('Good Morning Little Schoolgirl')—1964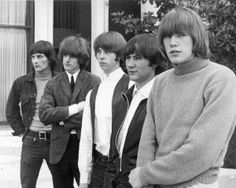 The Byrds recorded 'Turn! Turn! Turn!'—1965
Rock Factoid: Byrds' guitarist Roger McGuinn had played guitar on a version of this song recorded by Judy Collins in 1964. He had also been a member of the Limeliters' backing band earlier in his career, and was involved with their recording of the song in 1962.
Elvis Presley recorded 'Big Boss Man'—1967
The Rolling Stones' 'Star Star' was banned from airplay by the BBC because the chorus contained repeated profanity—1973
Bob Dylan released the 'Hard Rain' live album—1976
The Who performed their first American concert without Keith Moon. Former Faces drummer Kenney Jones made his debut at The Capitol Theatre in Passaic, NJ—1979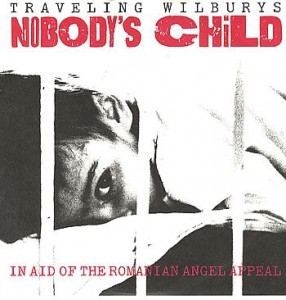 The Traveling Wilburys recorded 'Nobody's Child'—1989
Rock Factoid: Hank Snow first recorded the song in 1949 and Lonnie Donegan had moderate success with his 1953 version. Tony Sheridan (with The Beatles) recorded the song in 1961. That version was the B-Side of 'Ain't She Sweet' on Polydor Records in 1964, and the B-Side to 'Sweet Georgia Brown' on Atco Records, also in 1964.
Rock Factoid #2: The Traveling Wilburys recorded the song as part of the 'Nobody's Child: Romanian Angel Appeal' album released in 1990 to benefit Romanian orphans, in aid with the Romanian Angel Appeal Foundation.
Bob Dylan released his 'Under The Red Sky' album—1990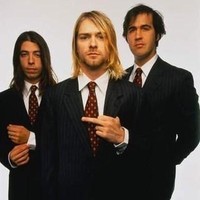 Nirvana released 'Smells Like Teen Spirit'—1991
Ray Coleman (British rock biographer and former editor of Melody Maker magazine) died (cancer)—1996
Lee Baker (blues guitarist with Mudboy & The Neutrons – described by Bob Dylan as "that great band nobody can find" – 'Little Queenie') died (murdered)—1996
Clarence 'Gatemouth' Brown (Grammy Award winning blues musician) died (cancer)—2005
The Beatles' 'A Day In The Life' from 'Sgt Pepper's Lonely Hearts Club Band' was voted the best British song of all time by music experts. The survey by Q magazine called the song "the ultimate sonic rendition of what it means to be British." The Kinks' 'Waterloo Sunset' was second in the poll, while 'Wonderwall' by Oasis was ranked third—2005
Abingdon Street in Peoria, IL, which was the location of the convenience store where the events of Dan Fogelberg's 'Same Old Lang Syne' took place, was designated "Fogelberg Parkway" in honor of the late singer—2008
Bob Dylan released the 'Tempest' album—2012
Compiled by Ray Lemire ©2014 RayLemire.com. All Rights Reserved.
You may not, under any circumstances, reproduce, record, publish, republish, post, transmit, publicly display, publicly exhibit or distribute any articles or photographs on RayLemire.com without obtaining the express written consent of the Operator.