The late James Honeyman-Scott (lead guitarist with The Pretenders – 'Brass In Pocket') was born in 1956
Chris Difford (singer/songwriter/guitarist with Squeeze – 'Tempted') is 60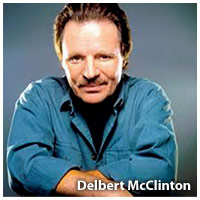 Delbert McClinton ('Giving It Up For Your Love') is 74
Rock Factoid: McClinton cut a number of local and regional singles before hitting the national charts in 1962 playing harmonica on Bruce Channel's classic 'Hey! Baby'. On a subsequent package tour of England, Delbert taught a few harmonica licks to John Lennon, the rhythm guitarist for a young band at the bottom of the bill.
Harry Elston (vocalist with Friends Of Distinction – 'Grazing In The Grass') is 76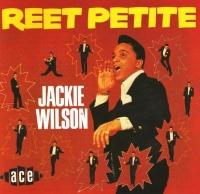 Jackie Wilson's first single ('Reet Petite') hit the Billboard Top 100 chart (although it never made the Top 40)—1957
Rock Factoid: The song did reach #1 in England but not until December 1986 after it was featured in a commercial for Levi's. By then, Wilson had been dead for two years.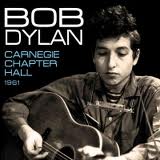 Bob Dylan performed before a "crowd" of 53 people at Carnegie Hall in New York City—1961
Rock Factoid: Performing at Carnegie Hall so early in his career would have been a tremendous feat but Dylan actually played at Carnegie Chapter Hall, an annex to the bigger, more prestigious Carnegie Hall.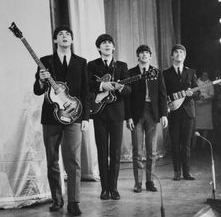 The Beatles played a Royal Variety Performance for the Royal Family at the Prince of Wales Theatre in London—1963
Rock Factoid: It was during this performance that John Lennon delivered his famous intro.
"For our last number, I'd like to ask your help. Will the people in the cheaper seats clap your hands? And for the rest of you, if you'll just rattle your jewelry."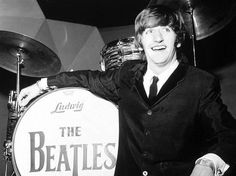 The Beatles recorded 'What Goes On' and '12-Bar Original'—1965
Rock Factoid: The original version of 'What Goes On' was written by John Lennon in 1963. Two years later, McCartney added additional lyrics with (according to Lennon) "some help from Ringo." Recorded in one take, 'What Goes On' was the first song to list Ringo as a co-writer and became the B-side to 'Nowhere Man' in 1966.
Rock Factoid #2: The band's attempt to record an instrumental song for commercial release was simply dubbed '12-Bar Original' for lack of a better name. Intended for the 'Rubber Soul' album, the song was not commercially available until 1996 when an edited version (the original was over six minutes long) was included on the 'Anthology 2' album, and listed the songwriters as Lennon/McCartney/Harrison/Starkey.
The Rolling Stones released 'Big Hits (High Tide and Green Grass)' in England—1966
Smokey Robinson & The Miracles released 'I Second That Emotion'—1967
Pink Floyd recorded 'Point Me At The Sky' and 'Careful With That Axe, Eugene' at Abbey Road Studios—1968
Cream played their final U.S. concert at Rhode Island Auditorium in Providence—1968
Deek Watson (original lead vocalist with The Ink Spots – 'If I Didn't Care') died (stroke)—1969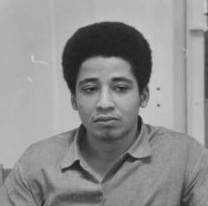 Bob Dylan recorded 'George Jackson'—1971
Rock Factoid: Jackson, a member of the Black Panthers, was shot and killed by guards at San Quentin Prison during an attempted prison escape in August 1971, three days before he was to go on trial for shooting a prison guard.
The Beach Boys recorded 'Good Timin'—1974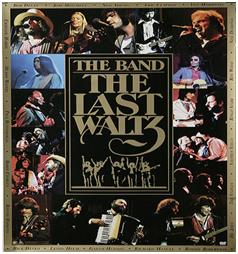 The Band's documentary of their final concert (The Last Waltz) premiered—1977
Rock Factoid: The concert was held on Thanksgiving Day, November 25, 1976 in San Francisco. Guests included Bob Dylan, Eric Clapton, Neil Diamond, Joni Mitchell, Van Morrison, Ringo Starr, Muddy Waters, Paul Butterfield, Dr. John, Ronnie Hawkins, Stephen Stills and Neil Young.
The Talking Heads released 'Take Me To The River'—1978
Former Crosby, Stills, Nash & Young bassist Greg Reeves sued the group for a million dollars in alleged unpaid royalties from sales of the 1970 'Déjà Vu' album—1978
Ronnie Goodson (lead singer with Ronnie & The Hi-Lites – 'I Wish That We Were Married') died (brain tumor)—1980
Bob Marley was baptized at the Ethiopian Orthodox Church in Kingston, Jamaica, converting to a Christian Rastafarian—1980
The U2 documentary Rattle And Hum opened worldwide—1988
Elton John became the third artist to have 50 hit singles in the U.K. Singles Chart. The first two artists to achieve this feat were Elvis Presley and Cliff Richard—1989
Bobby 'Blue' Bland, Booker T. & The MG's, Johnny Cash, Jimi Hendrix, The Isley Brothers, Sam & Dave and The Yardbirds were announced as the Class of 1992 inductees into the Rock & Roll Hall Of Fame—1991
Elton John and his writing partner Bernie Taupin signed a $39 million publishing contract with Warner-Chappell music—1992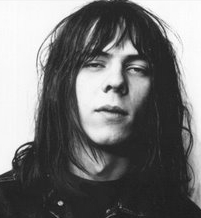 Fred 'Sonic' Smith (guitarist with the MC5 – 'Kick Out The Jams') died (heart attack—1994
Rock Factoid: The band Sonic Youth took its name from Smith's nickname.
Rock Factoid #2: Smith was married to punk pioneer (and Rock & Roll Hall of Famer) Patti Smith.
Michael Jackson's 'Invincible' hit the top of the UK album chart, earning him his seventh British #1 album as a solo artist—2001
James Freud (bass guitar with The Models – 'Out Of Mind, Out Of Sight') died (suicide)—2010
Compiled by Ray Lemire ©2014 RayLemire.com. All Rights Reserved.You may not, under any circumstances, reproduce, record, publish, republish, post, transmit, publicly display, publicly exhibit or distribute any articles or photographs on RayLemire.com without obtaining the express written consent of the Operator.