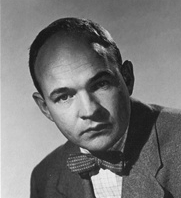 The late Bill Justis ('Raunchy') was born in 1926
Rock Factoid: At the age of 30, Justis was hired as musical director by Sun Records. He arranged the music for Sun artists such as Jerry Lee Lewis, Roy Orbison, Johnny Cash and Charlie Rich.
Rock Factoid #2: By 1964, he had moved on to Nashville where he produced a session by John 'Bucky' Wilkin and backed the young songwriter with top Tennessee session musicians and backing vocalists in a style consistent with the Beach Boys-inspired surf and drag hits of the day.
Rock Factoid #3: After recording that song ('G.T.O'), Wilkin and Justis made up an appropriate-sounding group name, Ronny and The Daytonas, leading to the inaccurate impression that an actual group existed … from Florida, home of the Daytona International Speedway, no less!
Natalie Maines (lead singer with The Dixie Chicks – 'Travelin' Soldier') is 40
Thomas Dolby (born Thomas Morgan Robertson – 'She Blinded Me With Science') is 56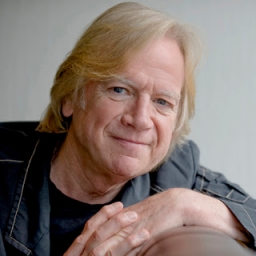 Justin Hayward (guitarist and vocalist with The Moody Blues – 'Nights In White Satin') is 68
Rock Factoid: In 1966, Hayward answered an ad in Melody Maker, placed by Eric Burdon who was searching for a guitarist for a new version of The Animals. Burdon passed on Hayward but suggested he contact the Moody Blues, who were looking for a guitarist of their own following the departure of Denny Laine.
Dan McCafferty (lead singer with Nazareth – 'Love Hurts') is 68
Billy Harrison (lead guitarist with Them – 'Baby Please Don't Go') is 72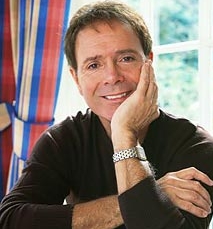 Sir Cliff Richard (born Harry Rodger Webb – 'Devil Woman') is 74
Rock Factoid: Ninety of his singles and albums have reached the British Top 20, more than any artist in British history.
Robert Parker ('Barefootin') is 84
Connie Francis recorded 'Among My Souvenirs'—1959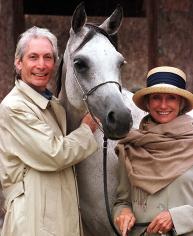 Charlie Watts of the Rolling Stones and Shirley Ann Shepherd were married (and still are)—1964
Rock Factoid: Watts and his wife own a farm on which they breed Arabian horses in Devonshire, England.
Rock Factoid #2: In 2006, Vanity Fair elected Watts into the International Best Dressed List Hall of Fame, which brings to mind a famous anecdote from the mid-1980s. Watts – a substantially quieter man than his bandmates and a man who keeps to himself on the road – was sound asleep when an intoxicated Mick Jagger phoned Watts' hotel room in the middle of the night asking "Where's my drummer?" Watts got up, shaved, dressed in a suit, put on a tie and freshly shined shoes, descended the stairs, and punched Jagger in the face, saying, "Don't ever call me your drummer again. You're my f***ing singer!"
Michael Nesmith – using a stage name of Michael Blessing – released 'The New Recruit' / 'A Journey With Michael Blessing' just weeks before he became a Monkee—1965
Grace Slick performed for the first time with Jefferson Airplane—1966
Pink Floyd played their first ever "underground" set when they appeared at All Saints Hall, Notting Hill, London, UK—1966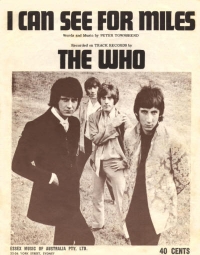 The Who released 'I Can See For Miles'—1967
Rock Factoid: The song was indeed the result of many "miles" of work. The backing tracks were recorded at CBS Studios in London, the vocals were recorded in New York at Talentmasters Studios, and the song was mastered in Los Angeles at Gold Star Studios.
Rock Factoid #2: It reached #10 in the UK and #9 in the U.S. Though these figures would seem successful to most bands, Pete Townshend was disappointed. He had written the song in 1966 but had held it back as an "ace in the hole", believing it would be The Who's first number one single.
"To me it was the ultimate Who record, yet it didn't sell. I spat on the British record buyer." … Pete Townshend
The New Yardbirds announced they were changing their name to Led Zeppelin—1968
Police in New Jersey issued a warrant for the arrest of Frank Sinatra in relation to his alleged connection with the Mafia—1969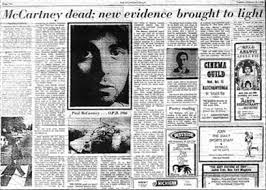 Fred LaBour, entertainment reviewer for the University of Michigan student newspaper (The Michigan Daily) kept the "Paul is dead" craze going by writing an article (McCartney Dead; New Evidence Brought to Light)—1969
Rock Factoid: In the article, LaBour repeated the musical "clues" and added several of his own. He also invented the name 'William Campbell' as Paul's replacement. When he was contacted by mainstream media outlets, LaBour – who wrote his article strictly as a satirical piece – furthered what he thought was a joke by validating every rumor in the article.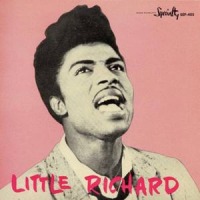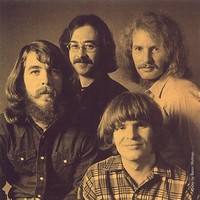 Little Richard's publisher sued Creedence Clearwater Revival, claiming 'Travelin' Band' was too similar to Richard's 'Good Golly Miss Molly'. A settlement was eventually reached—1971
Rock Factoid: "There's always the fine line between a 'lift' – when you're stealing, and a tribute. I mean, obviously the song was meant as a tribute to Little Richard. But his business people felt that it was too derivative, and so that always messes up what should be a good thing." … Stu Cook, CCR

The Temptations released 'Papa Was A Rollin' Stone'—1972
Rock Factoid: The song was written by Motown songwriters Norman Whitfield and Barrett Strong for Motown group The Undisputed Truth in 1971. Their single peaked at # 63 on the pop charts. Whitfield remade it as a 12-minute album cut for The Temptations, and their 6:54 single version became a #1 hit on the Billboard Hot 100 and won three Grammy Awards.
Rock Factoid #2: Legend has it that that lead singer Dennis Edwards was angered by the song's first verse:
"It was the third of September
That day I'll always remember
'Cause that was the day
That my daddy died"
Supposedly, Edwards' father had died on that date, making him apprehensive of recording the song, but the reality is his father actually died on the third of October, not September.
Rock Factoid #3: The other half of the legend – that Norman Whitfield forced Edwards to rerecord his parts dozens of times until he finally got the angered, bitter grumble he desired out of the usually fiery-toned Edwards – was true.
Joe Cocker and six members of his band were arrested in Adelaide, Australia after police discovered marijuana and heroin in their dressing rooms—1972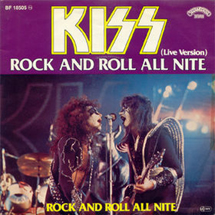 Kiss released the live version of 'Rock And Roll All Nite' as a single—1975
Rock Factoid: The studio version of the song had been released in the spring of 1975 and peaked at # 57. The live version peaked at #12, making it the first of six Top 20 songs for Kiss in the 1970s.
Johnny Paycheck released 'Take This Job And Shove It'—1977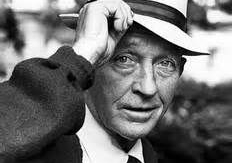 Bing Crosby died (heart attack)—1977
Rock Factoid: Crosby died instantly when he suffered a massive heart attack after a round of golf in Madrid, Spain. He was 74 years old. His last words were, "That was a great game of golf, fellas."
Composer and conductor Leonard Bernstein (West Side Story) died (emphysema)—1990
Sir Paul McCartney's symphonic poem 'Standing Stone' made its world debut when performed by the London Symphony Orchestra at the Royal Albert Hall. The piece earned the former Beatle six curtain calls—1997
Eric Clapton was suspended from driving in France after being caught speeding at 134mph in his Porsche 911 Turbo near Merceuil. After paying his fine, left the scene in his Porsche – with his secretary behind the wheel—2004
Freddy Fender ('Before The Next Teardrop Falls') died (cancer)—2006
Chuck Ruff (drummer with Edgar Winter Group – 'Frankenstein' and Sammy Hagar – 'Bad Reputation') died (coma following surgery)—2011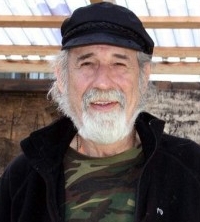 B.B. Cunningham (born Blake Baker Cunningham, Jr. keyboards and lead singer with The Hombres – 'Let It Out (Let It All Hang Out)') died (shot while on duty as a security guard)—2012
Rock Factoid: Cunningham admitted in an interview that the original inspiration for the song had been Bob Dylan's 'Subterranean Homesick Blues', which Cunningham regarded as a goof masquerading as something profound
Rock Factoid #2: The song's spoken intro – "I preach my dear friends, you are about to receive on John Barleycorn, nicotine and the temptations of Eve" – dates to the 1947 novelty recording 'Cigareetes, Whuskey And Wild, Wild Women' by Red Ingle and His Natural Seven. (yes, that is the correct title)
Rock Factoid #2: Cunningham's younger brother, Bill, was the original bass guitarist /keyboardist for The Box Tops.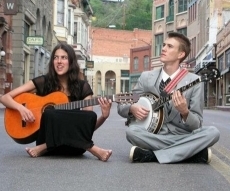 Amy Ross (one half of Nowhere Man and A Whiskey Girl – 'All I Know') died (blood infection brought on by ongoing dialysis)—2013
Derrick Ross (one half of Nowhere Man and A Whiskey Girl – 'All I Know') died (committed suicide hours after his wife's death)—2013
Compiled by Ray Lemire ©2014 RayLemire.com. All Rights Reserved.
You may not, under any circumstances, reproduce, record, publish, republish, post, transmit, publicly display, publicly exhibit or distribute any articles or photographs on RayLemire.com without obtaining the express written consent of the Operator.