Tiffany (born Tiffany Darwish – 'I Think We're Alone Now') is 43
Al Connelly (guitarist with Glass Tiger – 'Someday') is 54
Freddie Jackson ('You Are My Lady') is 58
Phillip Oakey (lead singer with The Human League – 'Don't You Want Me') is 59
Sting (born Gordon Sumner – 'Every Breath You Take' with The Police and 'Fields Of Gold' as a solo artist) is 63
Mike Rutherford (guitarist with Genesis – 'Land Of Confusion' and Mike & The Mechanics – 'The Living Years') is 64
Ron Meagher (bass guitar with The Beau Brummels – 'Just A Little') is 68
Don McLean ('American Pie') is 69
Elvis Presley made his first (and only) appearance on the Grand Ole Opry. After Presley's performance drew a negative response from the crowd, Opry talent director Jim Denny told Presley he should go back to driving a truck—1954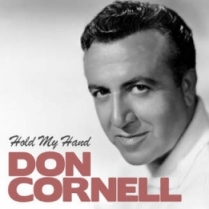 Don Cornell was at #1 on the U.K. singles chart with 'Hold My Hand'—1954
Rock Factoid: Reaching the top of the British charts was no small task because the song was banned by the BBC for the words "kingdom of heaven." The head of religious broadcasting didn't think a relationship with a girl could be likened to the "Kingdom of Heaven."
Connie Francis recorded 'Who's Sorry Now'—1957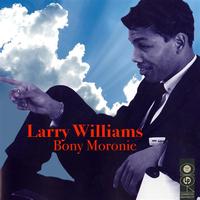 Larry Williams released 'Bony Moronie'—1957
Rock Factoid:The song has been covered by John Lennon, Joni Mitchell, The Who, and Johnny Winter, among others.
Rock Factoid #2: Lennon, who recorded his version of the song as a solo artist in 1975, was no stranger to Williams work. As a member of The Beatles, Lennon sang lead on three other songs Williams had written and recorded: 'Bad Boy', 'Slow Down' and 'Dizzy Miss Lizzy'.
The Cookies released 'Chains'—1962
Barbra Streisand signed her first recording contract—1962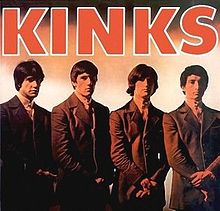 The Kinks released their debut album in the UK (simply titled 'The Kinks')—1964
Rock Factoid: A snippet of the album's liner notes, written by band publicist Brian Somerville — The letter K has been sadly neglected in the English language for centuries. The Kinks, when they are knot making records or doing one-knight stands, are kampaigning to restore the K to its rightful and knoble place. This situation is the more pitifiul when you realise that the K has knot even been allowed to die and be forgotten but, much worse, it is ignored.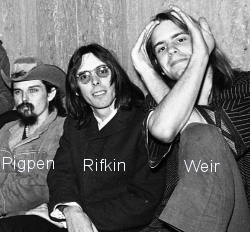 There was an infamous drug bust at 710 Ashbury in San Francisco—1967
Rock Factoid: Eleven residents of 710 Ashbury St., including two members of The Grateful Dead (Ron "Pigpen" McKernan and Bob Weir, not the entire band as has been reported), two band managers (including Danny Rifkin) and several women living with the band, were handcuffed together and hauled away by police. San Francisco narcotics officers, took more than a pound or marijuana and hashish from the residence.
Rock Factoid #2: A few days later, the band held a press conference where media members were offered cookies and cake from the band. Danny Rifkin read a two-page manifesto, which included this:
Almost anyone who has ever studied marijuana seriously and objectively has agreed that, physically and psychologically, marijuana is the least harmful chemical used for pleasure and life enhancement. … The president of a company that makes defective automobiles which leads to thousands of deaths and injuries, can face a maximum penalty or a minor fine.
A person convicted for possession of marijuana can be sentenced to up to 30 years in jail … the law is so seriously out of touch with reality. If the lawyers, doctors, advertising men, teachers and political officeholders who use marijuana were arrested today, the law might well be off the books before Thanksgiving.
Rock Factoid #3: Originally charged with felonies, most of the defendants pled guilty to misdemeanors and paid a $100 or $200 fine.
Pink Floyd released their 'Atom Heart Mother' album. It was the band's first album to reach #1 in the UK, but it only reached #55 in the U.S. chart—1970
TV's Soul Train premiered, with guests Gladys Knight and The Honey Cone—1971
Rod Stewart released 'Tonight's The Night'—1976
Toto released their debut single ('Hold The Line' / 'Takin' It Back'). The single peaked at #5 in the U.S.—1978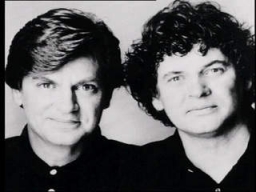 The Everly Brothers were awarded a star on the Hollywood Walk of Fame at 7000 Hollywood Blvd.—1986
Drummer Stan Lynch made his final appearance with Tom Petty & The Heartbreakers at Neil Young's Bridge School Benefit Concert in Mountain View, CA—1994
Harriet Nelson (born Peggy Louise Snyder – vaudeville singer, actress and mother of Rick Nelson) died (congestive heart failure)—1994
Oasis released the '(What's The Story) Morning Glory?' album—1995
Gene Autry (the "Singing Cowboy") died (lymphoma)—1998
Return of The King: 25 years after his death, Elvis Presley had a #1 album in 17 countries – including the United States – with 'Elv1s 30 #1 Hits'—2002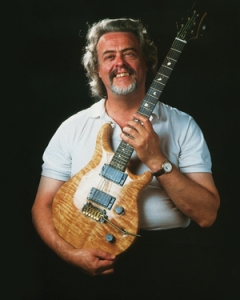 Big Jim Sullivan (British session guitarist who played on so many hits it would be impossible to list them all) died (complications of diabetes)—2012
Rock Factoid: Okay, we won't list them all but here are a few … 'I Like It', 'It's Gonna Be Alright' and 'Ferry Cross The Mersey' (Gerry & The Pacemakers), 'Itchycoo Park' (Small Faces), 'Catch The Wind' (Donovan), 'A World Without Love' (Peter & Gordon), 'Green, Green Grass Of Home' (Tom Jones), 'Silence Is Golden' (Tremeloes), 'I'll Never Find Another You' (Seekers), 'I'd Like To Teach The World To Sing' (New Seekers), and so many, many more.
Compiled by Ray Lemire ©2014 RayLemire.com. All Rights Reserved.
You may not, under any circumstances, reproduce, record, publish, republish, post, transmit, publicly display, publicly exhibit or distribute any articles or photographs on RayLemire.com without obtaining the express written consent of the Operator.