"No one is above the law, and no one should be treated differently or disproportionally. I have given great weight to the victim impact testimony in this case, and it was powerful. It is time for justice, Mr. Cosby. This has all circled back to you. The time has come."
~Judge Steven O'Neill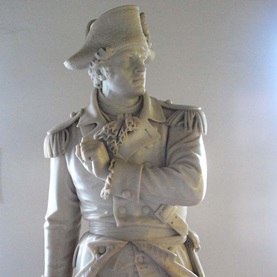 1775 – After a poorly planned and ill-timed attack on the British-controlled city of Montreal, Continental Army Col. Ethan Allen was captured by the British.
After being identified as an officer of the Continental Army, Allen was sent to England to be executed.
Allen ultimately escaped execution because the British government feared reprisals from the American colonies.
He was imprisoned in England for more than two years until being returned to the United States in 1778 as part of a prisoner exchange.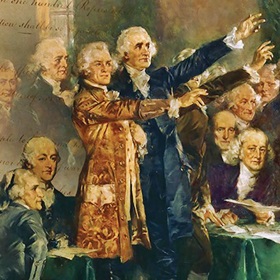 1789 – The first Congress of the United States approved 12 amendments to the U.S. Constitution, and sent them to the states for ratification.
The amendments – the Bill of Rights – were designed to protect the basic rights of U.S. citizens, guaranteeing the freedom of speech, press, assembly, and exercise of religion; the right to fair legal procedure and to bear arms; and that powers not delegated to the federal government were reserved for the states and the people.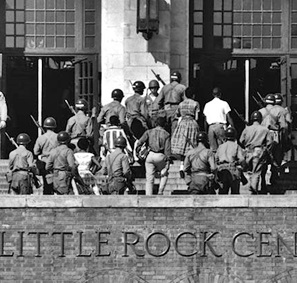 1957 – Under escort from the U.S. Army's 101st Airborne Division, nine black students re-entered all-white Central High School in Little Rock, Arkansas. Governor Orval Faubus had surrounded the school with National Guard troops the day before to prevent its federal court-ordered racial integration.
Faubus appeared on television saying that Little Rock was "now an occupied territory."
While conditions eventually calmed down on the campus, inside the school, little changed. "The Nine" endured an endless campaign of verbal and physical harassment at the hands of some of their fellow students for the remainder of the year.
Infamous Factoid: In February 1954, Eisenhower – who privately opposed the use of political power to enforce desegregation ("it's morally wrong") – shocked Earl Warren, the new Chief Justice, who was presiding over the (at the time) undecided blockbuster school-segregation case, Brown v. Board of Education, in which the Supreme Court ruled that racial segregation in public education was a violation of the Fourteenth Amendment to the Constitution.
Eisenhower took Warren by the arm and asked him to consider the perspective of white parents in the Deep South. "These are not bad people. All they are concerned about is to see that their sweet little girls are not required to sit in school alongside some big black bucks."
The incident left such an impression that Warren recounted it in his memoirs some 20 years later.
He sanitized the slur from "black bucks" to "overgrown negroes" but Eisenhower's racist comment stayed with Warren forever.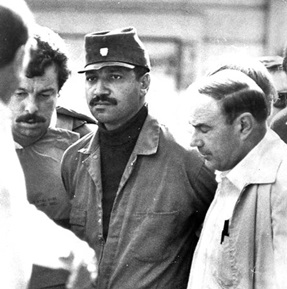 1982 – Just weeks after being relieved of duty as a Camp Hill State Prison (Pennsylvania) guard following a conflict with a supervisor, George Banks went on a killing spree that left 13 people, including five of his children, dead.
In 1983, Banks was sentenced to death by electrocution, but in 2010 – following years of appeals – Luzerne County Judge Joseph Augello declared Banks' psychological disorders rendered him incompetent to be executed.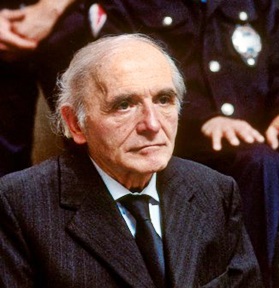 1991 – Klaus Barbie died in prison in Lyon, France of leukemia and cancer of the spine and prostate at the age of 77.
The "Butcher of Lyon" had been convicted four years earlier for crimes against humanity after being arrested in Bolivia … and I will not give the details of those crimes because they were among the most brutal any Nazi ever committed.
What In Hell Were They Thinking Factoid: In 1947, Barbie was recruited as an agent for the 66th Detachment of the U.S. Army Counterintelligence Corps. The U.S. used Barbie and other Nazi Party members to further anti-Communist efforts in Europe.
The CIC used him to report on French intelligence activities in the French zone of occupied Germany because they suspected that the French had been infiltrated by Communists.
The French discovered that Barbie was in U.S. hands and, having sentenced him to death in absentia for war crimes, made a plea to John J. McCloy, U.S. High Commissioner for Germany, to hand him over for execution, but McCloy refused.
Instead, the CIC helped him flee to Bolivia via a system of escape routes organized by U.S. intelligence services, and by Croatian Roman Catholic clergy.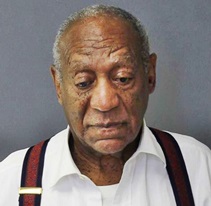 2018 – Comedian Bill Cosby was sentenced to 3-10 years in prison by Judge Steven O'Neill who called Cosby a "sexually violent predator."
He had been found guilty of three counts of aggravated indecent assault against a Toronto woman.
More than 60 women accused him of either attempted assault, rape, drug-facilitated sexual assault, sexual battery, and sexual misconduct, which he had denied, but the statute of limitations had by then expired in nearly all cases.
Compiled by Ray Lemire ©2005-2020 RayLemire.com / Streamingoldies.com. All Rights Reserved.