"I want you to get up now. I want all of you to get up out of your chairs. I want you to get up right now and go to the window, open it, and stick your head out, and yell, 'I'm as mad as hell, and I'm not going to take this anymore!""
~Peter Finch as Howard Beale
'Network'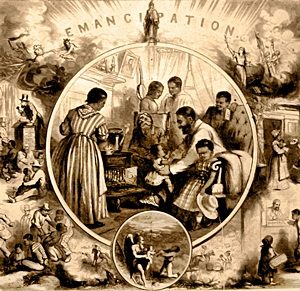 1799 – New York State abolished slavery … with a slight catch. Actually, it was a lot more than "slight."
New York passed a Gradual Emancipation act that freed slave children born after July 4, 1799, but indentured them until they were young adults.
In 1817 a new law passed that freed slaves born before 1799 but not until 1827. By the 1830 census there were only 75 slaves in New York and the 1840 census listed no slaves in New York City.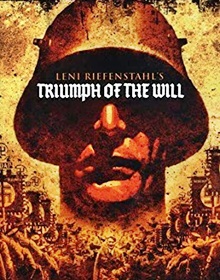 1935 – An influential Nazi propaganda film premiered at the Berlin Ufa Palace Theater.
Triumph of the Will (Triumph des Willens in German) was directed, produced, edited, and co-written by Leni Riefenstahl
The film's overriding theme was the return of Germany as a great power, with Adolf Hitler as the leader who would bring glory to the nation.
Because the film was made after the 1934 Night of the Long Knives, many prominent SA members were absent for one reason; they had been murdered in that Party purge, organized and orchestrated by Hitler to replace the SA with the SS as his main paramilitary force.
The film – commissioned by Hitler – gave instant and lasting international fame to Riefenstahl. The Economist said it "sealed her reputation as the greatest female filmmaker of the 20th century."
However, her career was also permanently damaged by this association. After the war, Riefenstahl was imprisoned by the Allies for four years for allegedly being a Nazi sympathizer and was permanently blacklisted by the film industry.
In her defense, Riefenstahl claimed that she was naïve about the Nazis when she made it and had no knowledge of Hitler's genocidal policies. She also pointed out that Triumph of the Will contained "not one single anti-Semitic word."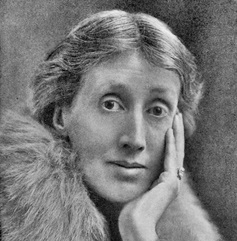 1941 – Virginia Woolf committed suicide at the age of 59.
Prolonged to bouts of depression her entire adult life, Woolf drowned herself by filling her overcoat pockets with stones and walking into the River Ouse near her home in Lewes, England. Her body was not found until April 18.
Woolf was considered one of the most important modernist 20th-century authors and also a pioneer in the use of stream of consciousness as a narrative device.
Her best-known works include the novels The Voyage Out, Mrs. Dalloway, To The Lighthouse, and Orlando.
Inspiration Factoid: Who's Afraid of Virginia Woolf?, a play written by Edward Albee (and later a film), was not based on the author.
The title was a pun on the song Who's Afraid of the Big Bad Wolf? from Walt Disney's Three Little Pigs, substituting the name of the celebrated English author.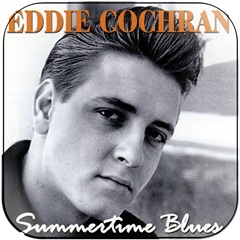 1958 – Eddie Cochran recorded Summertime Blues at Gold Star Studios in Hollywood.
The song was released as a single in August 1958 and peaked at #8 on the Billboard Hot 100 and #18 on the UK Singles Chart.
It has been covered by many artists, including being a #1 hit country music hit for Alan Jackson, and scoring notable hits in versions by The Who (peaking at #27), Blue Cheer (#14) and Brian Setzer, who recorded his version for the 1987 film La Bamba, where he portrayed Cochran.
A Lot of Work Factoid: Cochran sang both the vocal and bass vocal (the "work-a-late" portions,), played all the guitar parts, and added the hand clapping.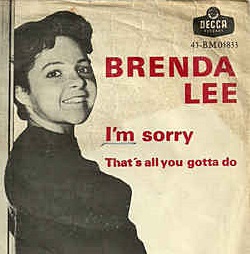 1960 – Brenda Lee recorded I'm Sorry.
Her label, Decca Records, held it from release for several months out of concern that a 15-year-old girl was not mature enough to sing about unrequited love. When the song finally was released in late May, it zoomed to #1 on the Billboard Hot 100.
Although I'm Sorry was never released to country radio in the United States as a single, it would in time become accepted by American country fans as a standard of the genre.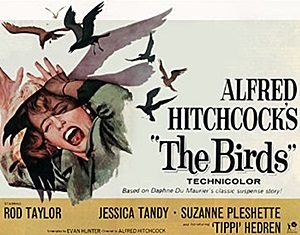 1963 – The Birds premiered at the Museum of Modern Art in New York.
The Alfred Hitchcock thriller starred Rod Taylor and Tippi Hedren, Jessica Tandy, Suzanne Pleshette, and a lot of birds.
Filmed on a budget of $3.3 million, the movie grossed $11.4 million at the box office. While it was lampooned by most critics in 1963, the film was honored by the American Film Institute as the seventh greatest thriller in American Cinema.
Birds Factoid: The majority of the birds seen in the film were real, although it is estimated that more than $200,000 (more than $1.7 million in 2020 dollars) was spent on the creation of mechanical birds for the film.
Special effects technician Ub Iwerks was nominated for an Academy Award for Best Special Effects.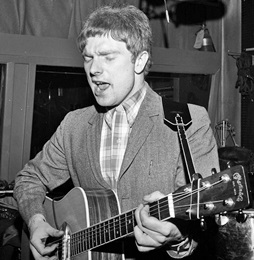 1967 – Van Morrison recorded Brown Eyed Girl at A & R Studios in New York City.
It was released as a single in June 1967 on the Bang label, peaking at #10 on the Billboard Hot 100 and is considered Morrison's signature song even though he has repeatedly stated that Brown Eyed Girl is not among his favorite songs, remarking "it's not one of my best. I mean I've got about 300 songs that I think are better."
Ripped Off (But It Was His Own Fault) Factoid: Because of a contract he signed with Bang Records without legal advice, Morrison states that he has never received any royalties for writing or recording this song.
The contract – which he signed without really understanding it – made him liable for virtually all recording expenses incurred for all of his Bang Records recordings before royalties would be paid, and after those expenses were recouped, the revenue would become the "subject of some highly creative accounting."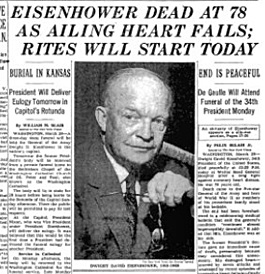 1969 – Dwight D. Eisenhower, the 34th president of the United States, died of congestive heart failure in Washington, D.C. He was 78.
A 5-star general, he commanded the Allied Forces landing in North Africa in November 1942. By D-Day in 1944, he was the Supreme Commander of the Allied Expeditionary Force invading France.
After the war, he became President of Columbia University, then took leave to assume supreme command over the new NATO forces being assembled in 1951.
In 1952, Eisenhower entered the presidential race as a Republican to block the isolationist foreign policies of Senator Robert A. Taft (R-Ohio). Eisenhower won the 1952 and the 1956 elections in landslides, both times defeating Democrat Adlai Stevenson II.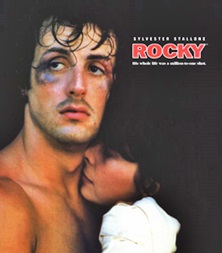 1977 – At the 49th Academy Awards, Rocky and Network shared top honors.
The Sylvester Stallone written Rocky won Best Picture and Director (John Avildsen), while Network won for Best Actor (Peter Finch), Best Actress (Faye Dunaway), and Best Supporting Actress (Beatrice Straight).
Oscar Factoids: Finch – who had died three months before the awards ceremony – became the first posthumous winner of an Oscar for acting, a feat matched only by fellow Australian Heath Ledger 32 years later.
Straight set another record by becoming the actor (in this case; actress) with the shortest performance ever in a film to win an acting Oscar, with only five minutes and two seconds of screen-time in Network.

And now, one of the most famous scenes in film history, courtesy of Peter Finch…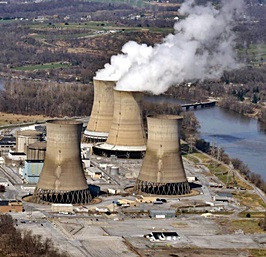 1979 – America's worst commercial nuclear accident occurred inside the Unit Two reactor at the Three Mile Island plant near Middletown, PA.
A cooling system malfunction that caused a partial meltdown of the reactor core. The loss-of-coolant accident resulted in the release of a small amount of radiation.
A review by the World Nuclear Association concluded that no deaths, injuries or adverse health effects resulted from the accident, but because of the health concerns, the Pennsylvania Department of Health kept a registry of more than 30,000 people that lived within 5 miles of Three Mile Island at the time of the accident.
Further studies showed increase in cancer as a result of the accident but almost $25 million was paid in insurance settlements to people who then agreed not to discuss their injuries in ongoing litigation.
Life Imitating Art Factoid: The China Syndrome, a movie about a nuclear disaster, was released 12 days before the incident and received a tepid reception from the movie-going public. After the accident at Three Mile Island, the film became a blockbuster hit.
Three Mile Island shut down in 2019.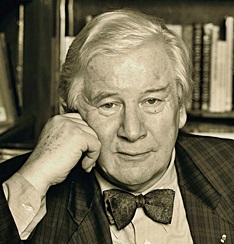 2004 – Academy Award winning actor Sir Peter Ustinov died of heart failure at the age of 82.
He appeared in over 80 films during his career, including Quo Vadis, We're No Angels, Billy Budd, Jesus of Nazareth, Death On The Nile, and the two films which earned him the Academy Award for Best Supporting Actor – Spartacus and Topkapi .
Writer Factoid: Ustinov was more than just an actor. He wrote over thirty novels, novellas, short stories, and plays.
Language Factoid: He spoke English, French, Spanish, Italian, German, Russian, Turkish and modern Greek … and he did so fluently in every one of them.
Compiled by Ray Lemire ©2020 RayLemire.com / Streamingoldies.com. All Rights Reserved.