"We knew that poor Oates was walking to his death, but though we tried to dissuade him, we knew it was the act of a brave man and an English gentleman. We all hope to meet the end with a similar spirit, and assuredly the end is not far."
~Captain Robert Falcon Scott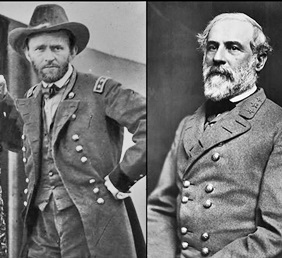 1865 – The Appomattox campaign, the concluding series of Civil War battles, began with Battle of Quaker Road, southwest of Petersburg, VA.
Over the next seven days, Union forces cut the Confederate supply lines to Richmond and overran the Confederate capitol.
The Confederates marched west, heading toward Danville, VA, where Gen. Robert E. Lee planned to resupply his army and march southwest into North Carolina where he could unite his army with the Confederate army commanded by Gen. Joseph E. Johnston.
Union General Ulysses S. Grant's Union Army pursued Lee's fleeing Confederates relentlessly, cutting off Confederate supplies and blocking their paths to the south and ultimately to the west.
The story continues on April 6.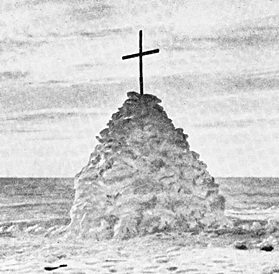 1912 – Captain Robert Falcon Scott, storm-bound in a tent near the South Pole, made the last entry in his diary.
In November 1911, Scott had embarked on his second Antarctic expedition, hoping to be the first to reach the South Pole. He and 11 others started overland for the pole but by December 31, seven men had been returned to the home base.
In January, they reached the pole, only to find that a Norwegian party led by Roald Amundsen, had beaten them there five weeks earlier.
They started the 862-mile journey back. The weather was exceptionally bad and food and fuel supplies were low. Teddy Evans died in mid-February.
By March, Lawrence Oates was suffering from severe frostbite and, knowing he was holding back his companions, walked out into the freezing conditions never to be seen again.
With quiet fortitude, the remaining three men – Scott, Edward Wilson and Henry Bowers – died of starvation and exposure in their tent on March 29, 1912.
With quiet fortitude they awaited their death – just 11 miles from their destination.
"Every day we have been ready to start for our depot 11 miles away but outside the door of the tent it remains a scene of whirling drift.… We shall stick it out to the end, but we are getting weaker, of course, and the end cannot be far. It seems a pity, but I do not think I can write more."
On November 12, 1912, searchers found the tent with the frozen bodies and Scott's records and diaries, which gave a full account of the journey.
The bodies of Scott and his men were not brought back to Britain. They were covered with a mound of snow and ice, topped with a solitary cross.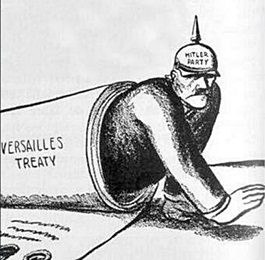 1936 – In Germany, Adolf Hitler received 99% of the votes in a referendum to ratify Germany's remilitarization and reoccupation of the Rhineland, receiving 44.5 million votes out of 45.5 million registered voters.
In early March, Hitler had claimed he would be willing to accept the continued demilitarization of the Rhineland as the price for peace, had it not been for the Franco-Soviet Pact of 1935, which he maintained was threatening to Germany and had left him with no other choice than to remilitarize the Rhineland.
Some people abroad accepted Hitler's claim that he been forced to take this step because of the Franco-Soviet pact.
Former British Prime Minister David Lloyd George stated in the House of Commons that "Hitler's actions in the wake of the Franco-Soviet pact were fully justified, and he would have been a traitor to Germany if he had not protected his country."
Journalist William Shirer wrote, "This observer, who covered the election from one corner of the Reich to the other, has no doubt that the vote of approval for Hitler's coup was overwhelming. And why not? The junking of Versailles and the appearance of German soldiers marching again into what was, after all, German territory were things that almost all Germans naturally approved of."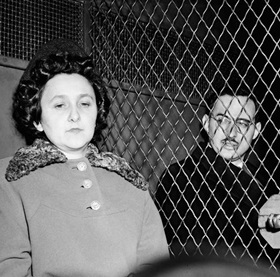 1951 – Julius and Ethel Rosenberg were convicted of conspiracy to commit espionage for passing nuclear secrets to the Soviet Union.
They were sentenced to death on April 5 under Section 2 of the Espionage Act of 1917, which provides that anyone convicted of transmitting or attempting to transmit to a foreign government "information relating to the national defense" may be imprisoned for life or put to death.
In imposing the death penalty, Judge Irving Kaufman noted that he held the Rosenbergs responsible not only for espionage but also for American deaths in the Korean War:
"I consider your crime worse than murder … I believe your conduct in putting into the hands of the Russians the A-bomb years before our best scientists predicted Russia would perfect the bomb has already caused, in my opinion, the Communist aggression in Korea, with the resultant casualties exceeding 50,000 and who knows but that millions more of innocent people may pay the price of your treason."
They were executed at Sing Sing Correctional Facility in Ossining, NY on June 19, 1953.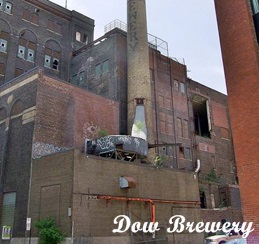 1966 – Dow Brewery destroyed nearly 1 million gallons of beer in Quebec City.
In August 1965, a patient presented to a hospital in Quebec City with symptoms suggestive of alcoholic cardiomyopathy. Over the next eight months, 50 more cases with similar findings appeared in the same area with 20 of these being fatal.
Epidemiological studies found that Dow had been adding cobalt sulfate to the beer for foam stability since July 1965 and that the concentration added in the Quebec City brewery was 10 times that of the same beer brewed in Montreal where there were no reported cases.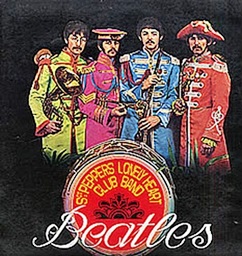 1967 – The Beatles recorded Bad Finger Boogie (later renamed With A Little Help From My Friends).
The song's gag working title was a reference to John Lennon trying to play the melody on a piano after bruising his index finger. He ended up playing the cowbell with Paul McCartney playing the piano on the song. Ringo Starr then added his lead vocal.
Name Factoid: In 1968, the Iveys, a rock band from Swansea, Wales, became the first group signed by the Beatles' Apple label. After being told a name change was necessary, the band rejected John Lennon's suggestion of Glass Onion and renamed themselves … Badfinger.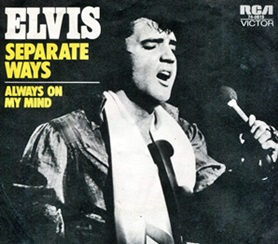 1972 – Elvis Presley recorded Always On My Mind at RCA Studios in Hollywood, one month after separating from his wife, Priscilla.
It was originally released as the B-side of Separate Ways, but when radio DJs (and fans) preferred Always On My Mind, RCA listed it as a Double A-Side.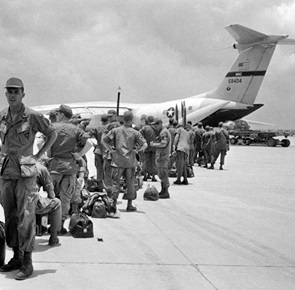 1973 – In accordance with the Paris Peace Accords signed on January 27, the last United States troops left South Vietnam, ending America's direct military involvement in the Vietnam War.
President Richard Nixon implied that the U.S. would intervene militarily if the communist side violated the ceasefire. On June 4, 1973 the U.S. Senate passed the Case–Church Amendment to prohibit such intervention.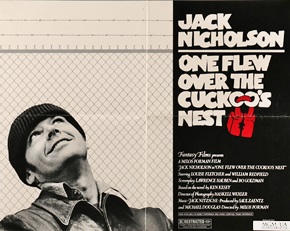 1976 – At the 48th Academy Awards, One Flew Over The Cuckoo's Nest made a clean sweep of the "Big Four" awards.
The film won Best Picture, Best Director (Milos Forman), Best Actor (Jack Nicholson) and Best Actress (Louise Fletcher).
Lee Grant (Shampoo) won Best Supporting Actress, and George Burns (The Sunshine Boys) won Best Supporting Actor.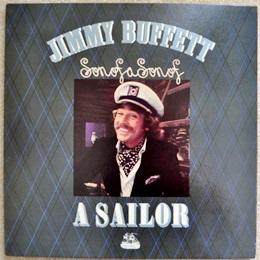 1976 – Jimmy Buffett released his Son Of A Son Of A Sailor album.
The album reached #10 on the Billboard 200 album chart and #6 on the Billboard Top Country Albums chart, and included Cheeseburger In Paradise, which peaked at #32 on the Billboard Hot 100.
But I'm not playing the single. I'm playing the title song … because I can. 🙂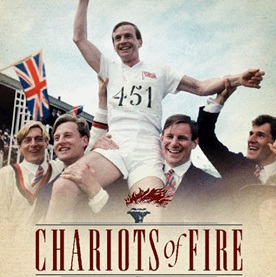 1982 – At the 54th Academy Awards, there was a surprise winner for Best Picture.
Reds, with 11 nominations, was the favorite, but the winner was Chariots of Fire.
Katharine Hepburn (On Golden Pond) won her fourth Best Actress award, while Henry Fonda (in his final acting performance) won Best Actor for On Golden Pond..
Hard To Believe Factoid: It was Fonda's only competitive Oscar.
Despite his distinguished career, the only other nomination he received was Best Actor for his performance in The Grapes of Wrath 41 years earlier.

It may not have won the Best Picture Oscar but there is no way I could skip this magnificent clip…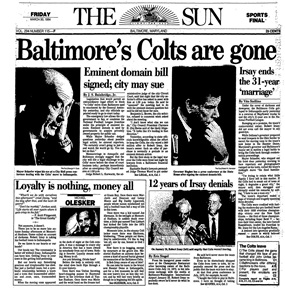 1984 – The Baltimore Colts rode out of town.
Owner Robert Irsay, frustrated by the city's refusal to upgrade Memorial Stadium or agree to construction of a new stadium, had investigated the possibility of two locations to move the team; Phoenix and Indianapolis.
The Maryland General Assembly intervened when a bill was introduced to give the city of Baltimore the right to seize ownership of the team by eminent domain. As a result, Irsay began serious negotiations with Indianapolis.
After a deal was reached, 15 moving vans from Indianapolis-based Mayflower Transit were dispatched to the team's Maryland training complex. Workers loaded all of the team's belongings, and by midday the trucks departed for Indianapolis, leaving nothing of the Colts organization that could be seized by Baltimore.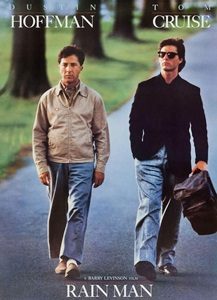 1989 – At the 61st Academy Awards, Rain Man was the big winner.
The film won Best Picture, Best Director (Barry Levinson), Best Actor (Dustin Hoffman), and Best Screenplay (Ronald Bass and Barry Morrow).
Jodie Foster (The Accused) won Best Actress, and in doing so, became the eighth person in history to win that category for a film with just a single nomination.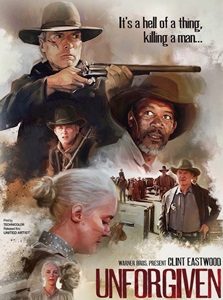 1993 – At the 65th Academy Awards, Clint Eastwood had four reasons to smile.
His film, Unforgiven, won Best Picture, Best Director (Eastwood), Best Supporting Actor (Gene Hackman), and Best Film Editing (Joel Cox).
Eastwood lost out to Al Pacino (Scent of A Woman) for Best Actor.
Emma Thompson (Howard's End) won the Best Actress award, while Marisa Tomei (My Cousin Vinny) won Best Supporting Actress.
Instead of showing a clip from the Best Picture Oscar, I'm showing a scene – one of the greatest I have ever seen – from 'Scent of A Woman'…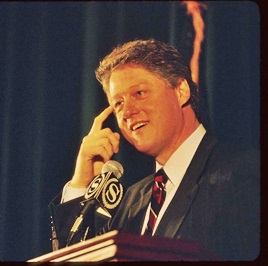 1992 – Democratic presidential front-runner Bill Clinton acknowledged experimenting with marijuana "a time or two" while attending Oxford University in England.
Responding to questions at a candidates' forum on WCBS-TV in New York City, Clinton – who had said he never broke the laws of his state of Arkansas or of the United States – admitted to breaking an international law.
"When I was in England," Clinton said, "I experimented with marijuana a time or two, and didn't like it. I didn't inhale and I didn't try it again."
Candid Factoid: Years later during his first presidential run, Illinois Senator Barack Obama was a bit more candid than Clinton in 1992.
"When I was a kid, I inhaled frequently. That was the point."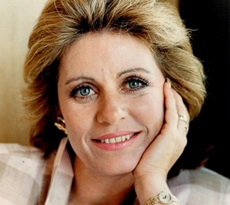 2016 – Academy Award winning actress Patty Duke died of sepsis from a ruptured intestine at the age of 69.
At age 16, Duke portrayed Helen Keller in The Miracle Worker, a role that earned her the Academy Award for Best Supporting Actress for her.
In 1963, she played the dual role of "identical cousins" Cathy and Patty Lane on her own show, The Patty Duke Show, before progressing to more mature roles, such as Valley of the Dolls and Me, Natalie.
Compiled by Ray Lemire ©2020 RayLemire.com / Streamingoldies.com. All Rights Reserved.