"I want to stand by my country, but I cannot vote for war. We have to get it into our heads once and for all that we cannot settle disputes by eliminating human beings."
~Congresswoman Jeannette Rankin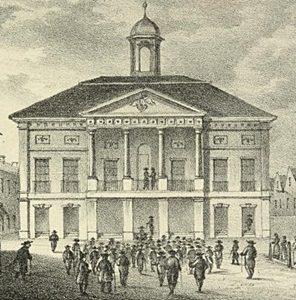 1789 – The First Congress of the United States met at Federal Hall in New York City, putting the United States Constitution into effect.
Over the next 30 months, Congress established the Department of State, the Department of War, the Department of the Treasury, and the Federal Judiciary system.
They also wrote and approved 10 amendments to Constitution, known as the "Bill of Rights".
Where Is Everyone? Of the 22 senators and 59 representatives called to represent the 11 states who had ratified the Constitution, only nine senators and 13 representatives showed up.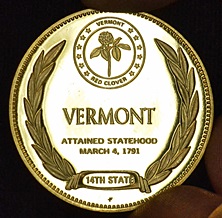 1791 – Vermont was admitted to the United States as the 14th state, becoming the first to enter the Union after the original 13 states.
Vermont is one of four U.S. states that were previously sovereign states (along with Texas, California, and Hawaii).
Ahead Of Their Time: In response to abolitionists' calls across the colonies to end slavery, Vermont became the first colony to ban it outright on July 2, 1777.
Not only did Vermont's legislature agree to abolish slavery entirely, it also moved to provide full voting rights for African American males.
On November 25, 1858 – three years before the Civil War – Vermont would again underscore this commitment by ratifying a stronger anti-slavery law into its constitution.
Idle Thought: If you've ever had real Vermont maple syrup, you can understand the colonies' desire to bring Vermont into the Union.
Vermont is the nation's #1 producer of maple syrup, and they're also one of the top producers of marble, which tastes significantly less yummy on your pancakes.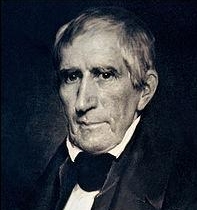 1841 – William Henry Harrison was inaugurated as the 9th President of the United States.
On a very cold and wet day, Harrison wore neither an overcoat nor hat, and rode on horseback to the ceremony rather than in the closed carriage that had been offered him. He then proceeded to deliver the longest inaugural address in U.S. history. At 8,445 words, it took him nearly two hours to read it.
Thirty days later, he became the first U.S. president to die in office – after the shortest term (30 days) of any American president – when he passed away from "pneumonia of the lower lobe of the right lung."

1849 – President-Elect Zachary Taylor did not take his Oath of office, nor did Vice President-Elect Millard Fillmore.
That, in the minds of many, meant outgoing President Pro Tempore of the United States Senate David Rice Atchison (shown above) assumed the role of Acting President of the United States for one day.
Constitution Factoid: Since Inauguration Day fell on a Sunday, Taylor (and Fillmore) were sworn in on March 5, but that doesn't mean the country was absent a president on March 4 because the Constitution doesn't require the President-elect to take the oath of office to hold the office, just to execute the powers.
Furthermore… Unfortunately for Atchison's shaky claim, his Senate term expired at noon on March 4, meaning he could not have become Acting President even if the Constitution had allowed it.
Nonetheless, for the rest of his life, Atchison enjoyed polishing this story, describing his "presidency" as "the honestest administration this country ever had."
As shown below, he took the claim to his grave.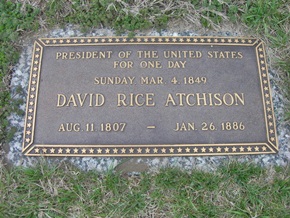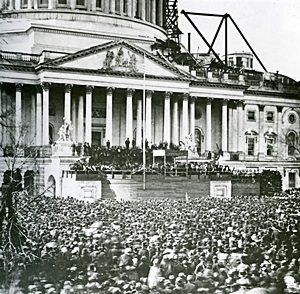 1861 – Abraham Lincoln became the 16th president of the United States.
In his inaugural address, Lincoln extended an olive branch to the South, but also made it clear that he intended to enforce federal laws in the states that seceded.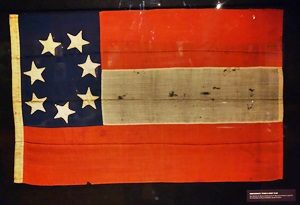 1861 – The first official national flag of the Confederacy, often called the Stars and Bars, was adopted in the first temporary national capital of Montgomery, Alabama, and raised over the dome.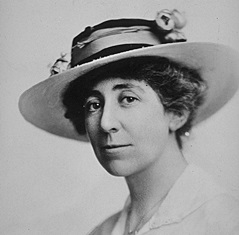 1917 – Republican Jeannette Rankin of Montana took her seat as the first woman elected to the U.S. House of Representatives.
Each of Rankin's Congressional terms (1917-1919 and 1941-1943) coincided with initiation of U.S. military intervention in two World Wars.
A lifelong pacifist, she was one of 50 House members who opposed the declaration of war on Germany in 1917.
In 1941, she was the only member of Congress to vote against declaring war on Japan following the attack on Pearl Harbor.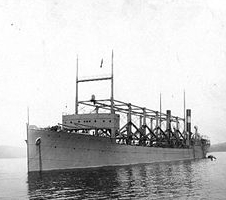 1918 – The USS Cyclops departed from Barbados and was never seen again, presumably lost within the area known as the Bermuda Triangle.
The loss of the ship and 306 crew and passengers remains the single largest loss of life in U.S. Naval history not directly involving combat.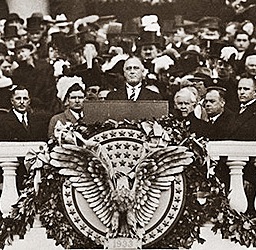 1933 – Franklin D. Roosevelt was inaugurated as the 32nd president, pledging to lead the country out of the Great Depression.
Roosevelt outlined his New Deal – an expansion of the federal government as an instrument of employment opportunity and welfare – and told Americans that "the only thing we have to fear is fear itself."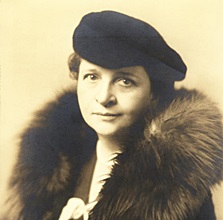 1933 – Frances Perkins became the first woman to serve in the Cabinet when she took over as secretary of labor.
She and Interior Secretary Harold L. Ickes were the only original members of the Franklin Roosevelt cabinet to remain in office for his entire presidency.
She Didn't Just Sit Around: During her term, Perkins executed many aspects of the New Deal, including the Civilian Conservation Corps, the Public Works Administration, and the labor portion of the National Industrial Recovery Act.
With the Social Security Act she established unemployment benefits, pensions for the many uncovered elderly Americans, and welfare for the poorest Americans.
Through the Fair Labor Standards Act, she established the first minimum wage and overtime laws for American workers, and defined the standard forty-hour work week.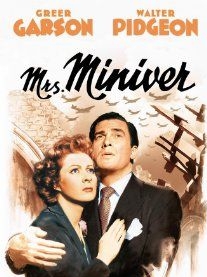 1943 – At the 15th Academy Awards, Mrs. Miniver was named Outstanding Motion Picture, beating out films such as Yankee Doodle Dandy, The Talk Of The Town, and Kings Row.
James Cagney (Yankee Doodle Dandy) won the Best Actor award, with Greer Garson (Mrs. Miniver) winning Best Actress.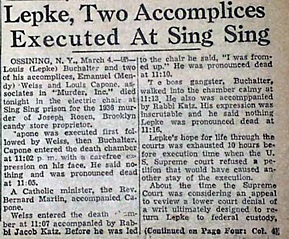 1944 – Louis "Lepke" Buchalter , Emanuel "Mendy" Weiss, and Louis Capone (not related to Al Capone) died in the electric chair at Sing Sing Correctional Facility in New York for the murder of Brooklyn candy store owner Joseph Rosen.
All of them were part of Buchalter's criminal organization known as Murder, Inc. during the 1930s and early 1940s.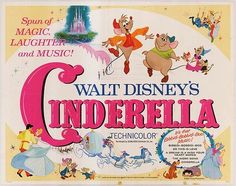 1950 – Following premieres in Boston, New York and Chicago one month earlier, Walt Disney's Cinderella opened in theaters across the U.S.
Filmed on a budget of $2.9 million, it generated $264 million at the box office.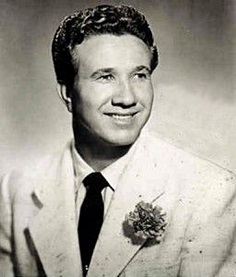 1957 – Marty Robbins released A White Sport Coat (And A Pink Carnation).
Rock Factoid: Robbins wrote the song "in about 20 minutes" while sitting in the back of a car taking him to a venue in Ohio where he was due to perform.
During the course of the journey, he passed a high school where the students were dressed for a prom.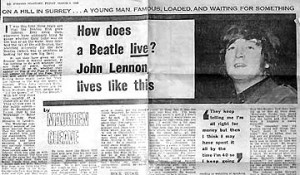 1966 – John Lennon's "We're more popular than Jesus" remark was published in Britain.
Rock Factoid: The comment was in an article (How Does A Beatle Live?) published in the London Evening Standard.
Written by Maureen Cleave – a close friend to the Beatles – it grew notorious in later months when Lennon's comments about Christianity: "We're more popular than Jesus now; I don't know which will go first – rock 'n' roll or Christianity" – were published in Datebook magazine on July 29.
The reaction, especially in America, was instant and furious, escalating to a series of mass "Beatle Bonfires" as stations – and fans – publicly torched their entire collections of Beatles' music.
Pastor Thurmond Babbs of Cleveland, Ohio, threatened to excommunicate any member of his congregation who dared attend a Beatles' concert, and radio station KLUE in Longview, Texas scheduled a public burning of Beatles records.
The Beatles arrived in Chicago for the first leg of a U.S. tour on August 11 and met the American press for the first time since the controversy had broken. A visibly nervous Lennon was asked to explain his comments.

Karma Factoid: KLUE went ahead with their bonfire on August 12 and attracted 1,000 spectators and another 2,000 who drove past in their cars. News director Phil Ransom said that claims made by Lennon in his 1965 book, A Spaniard In The Works, included "anti-Christian comments that would make the godless Russian leaders blush."
The following day the KLUE transmission tower was struck by lightning, destroying broadcasting equipment and rendering news director Ransom unconscious.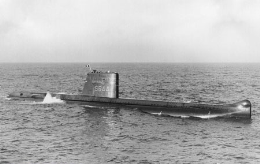 1970 – French submarine Eurydice exploded while diving in calm seas off Cape Camarat in the Mediterranean, resulting in the loss of the entire 57-man crew.
The cause of the explosion was never determined.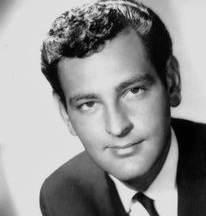 1986 – Songwriter Howard Greenfield died at 49 of heart failure due to complications from AIDS.
Greenfield was openly gay, even though during the era in which he lived it was unusual to be open about it. His companion from the early 1960s to his death was cabaret singer Tory Damon, who also died from AIDS complications just 26 days later.
Rock Factoid: Greenfield wrote the lyrics for many of Neil Sedaka's hits (including Oh! Carol, Happy Birthday, Sweet Sixteen, Calendar Girl, Next Door To An Angel and Breaking Up Is Hard To Do)
He also wrote the lyrics to Everybody's Somebody's Fool, My Heart Has A Mind Of Its Own and Stupid Cupid for Connie Francis, and Love Will Keep Us Together for Captain & Tennille.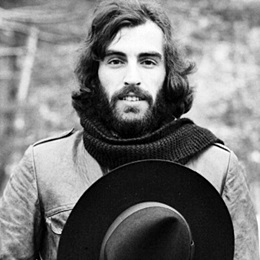 1986 – Richard Manuel, pianist with the Band, committed suicide at the age of 42.
The Band – which by this time no longer included guitarist Robbie Robertson – had just played the Cheek To Cheek Lounge in Winter Park, Florida – clearly a long fall down from The Band's peak.
After the gig he forecast his intentions by thanking bandmate Garth Hudson for "25 years of incredible music" but Hudson failed to catch the sign. Manuel spent the remainder of his waking hours in drummer Levon Helm's hotel room, eventually making his way back to his room around 2:30 a.m.
According to the autopsy report – which showed that Manuel, a notorious drinker, was legally drunk the night he died and that he had taken cocaine within the previous 12 to 24 hours – he went into his bathroom and sometime between 2:30 and 3:30 a.m., hung himself.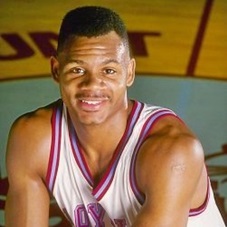 1990 – Loyola Marymount University basketball player Hank Gathers died after collapsing during a game.
A virtual lock to be the first player selected in the upcoming NBA draft, Gathers – a 6′-7″ power forward – was the second player in NCAA Division I history to lead the nation in scoring and rebounding in the same season, averaging 32.7 points and 13.7 rebounds per game in the 1988–89 season.
He had been diagnosed with an abnormal heartbeat (exercise-induced ventricular tachycardia) in 1989 and was prescribed Inderal, a beta blocker.
Originally prescribed at 240 milligrams per day, Gathers felt that the medication adversely affected his play, and his dosage was gradually cut back.
On February 26, 1990, his medication had been reduced to 40 mg. on the condition that he undergo testing to determine if it was effective at suppressing the arrhythmia. He did not show up for his test. It was later suspected Gathers was not taking any dosage on game days.
On March 4, Gathers collapsed with 13:34 left in the first half of the game against the Portland Pilots. He attempted to get up, telling the athletic trainer, "I don't want to lay down!"
Shortly after, he stopped breathing. Gathers was pronounced dead at a nearby hospital.
He was 23 years old.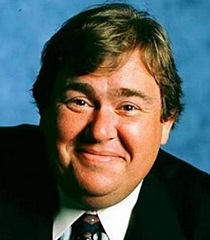 1995 – Actor John Candy died of a heart attack at the age of 43.
His comedy film credits include Stripes, Splash, Cool Runnings, Summer Rental, Home Alone, Spaceballs, and Uncle Buck, as well as more dramatic roles in Only the Lonely and JFK.
One of his most renowned on screen performances was as Del Griffith, the talkative shower-curtain ring salesman in the comedy Planes, Trains and Automobiles.
At the time of his death, he was filming Wagons East near Durango, Mexico.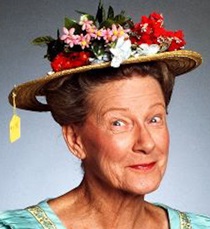 1996 – Sarah Ophelia Colley, known professionally as Minnie Pearl, died at the age of 83 due to complications from a series of strokes.
She appeared at the Grand Ole Opry for more than 50 years (from 1940 to 1991) and on the television show Hee Haw from 1969 to 1991.
Pearl's comedy was gentle satire of rural Southern culture, often called "hillbilly" culture. Pearl always dressed in frilly "down home" dresses and wore a hat with a price tag hanging from it, displaying the $1.98 price.
Her signature greeting to her audience was "How-w-w-DEE-E-E-E! I'm jest so proud to be here!"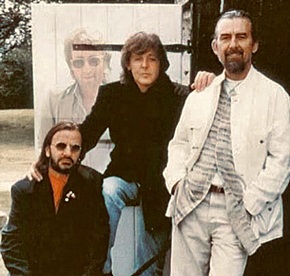 1996 – The Beatles released Real Love / Baby's In Black (Live).
The A-Side featured a previously recorded John Lennon demo, augmented by new music from the remaining Beatles. The B-Side was a live version from one of their Hollywood Bowl shows in 1965.
Rock Factoid: The single quickly jumped into the British charts at #4. However, its progress in the charts was stunted by BBC Radio 1's exclusion of Real Love from its playlist. The station declared, "It's not what our listeners want to hear … We are a contemporary music station."
Rock Factoid #2: Paul McCartney wrote an 800-word article for The Daily Mirror about the ban, in which he stated, "The Beatles don't need our new single, 'Real Love', to be a hit. It's not as if our careers depend on it. If Radio 1 feels that we should be banned now, it's not exactly going to ruin us overnight. You can't put an age limit on good music. It's very heartening to know that, while the kindergarten kings of Radio 1 may think the Beatles are too old to come out to play, a lot of younger British bands don't seem to share that view."
Idle Thought: Even today, 24 years later, some radio stations still don't get it.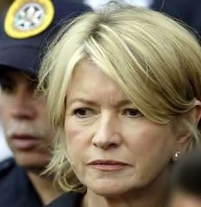 2005 – Billionaire mogul Martha Stewart was released from a federal prison near Alderson, WV, after serving five months for lying about her sale of ImClone stock in 2001.
After her televised exit from the facility, Stewart served out her remaining five-month home confinement on her 153-acre Bedford estate.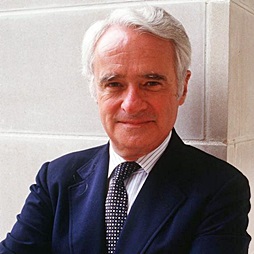 2007 – Thomas Eagleton, a United States Senator from Missouri for 20 years, died of heart and respiratory complications at the age of 77.
Eagleton was briefly the Democratic vice-presidential nominee (under George McGovern) in 1972 until it was revealed he had checked himself into the hospital three times for physical and nervous exhaustion, receiving electroconvulsive therapy twice.
Compiled by Ray Lemire ©2020 RayLemire.com / Streamingoldies.com. All Rights Reserved.