"I looked up at the presidential box above the stage where Abe Lincoln had been sitting the night he was shot and felt a curious sensation. I thought that even with all the Secret Service protection we now had, it was probably still possible for someone who had enough determination to get close enough to the president to shoot him."
~President Ronald Reagan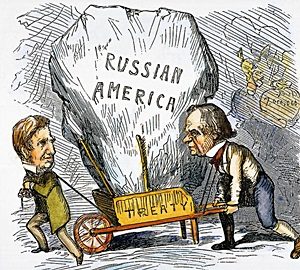 1867 – Secretary of State William H. Seward reached agreement with Russia to purchase Alaska for $7.2 million.
The purchase added 586,412 square miles of new territory to the United States at a cost of 2 cents per acre, with the official transfer taking place on October 18, 1867.
Seward believed that Asia would become an important market for America's products and expected that Alaska would serve as a base for American trade with Asia and globally and for American power in the Pacific.
Still, opponents labeled the purchase as "Seward's Folly" or "Seward's Icebox," as they contended that the United States had acquired useless land.
The message in the cartoon shown above, with Seward pulling a wheelbarrow containing a block of ice – and President Andrew Johnson pushing it – was that Alaska was nothing but extra weight to carry and the territory was considered a block of ice. Seward believed otherwise, convinced the territory could be rich in minerals, as it turned out to be.
In the summer of 1899, gold was discovered near Nome in west Alaska. To date, the total production of gold from the area is estimated to be 116 metric tons.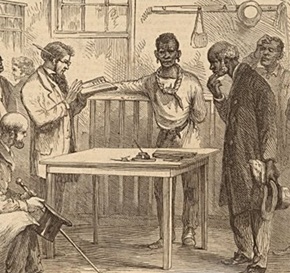 1870 – The 15th Amendment to the Constitution, giving black men the right to vote, was declared in effect.
However, the promise of the Amendment would not be fully realized for almost a century. Through the use of poll taxes, literacy tests and other means, Southern states were able to effectively disenfranchise African Americans.
It would take the passage of the Voting Rights Act of 1965 before the majority of African Americans in the South were registered to vote.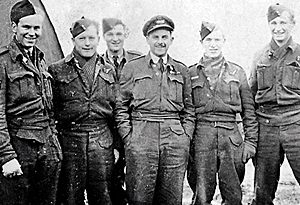 1944 – Of the more than 700 RAF planes sent to attack Nuremberg, 106 were shot down or crash-landed on the way home to their bases, and more than 700 men were missing (as many as 545 of them dead).
It was the largest RAF Bomber Command loss of World War II.
Among the missing and presumed dead was the veteran crew of Squadron Leader Thomas Nicholls (shown above). The bombing raid was their 21st mission.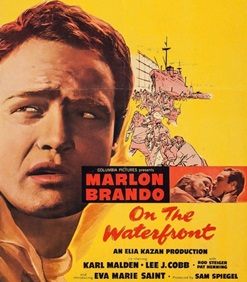 1955 – At the 27th Academy Awards, On The Waterfront had a spectacular evening.
With twelve nominations, the film won 8 Oscars, including Best Picture, Best Director (Elia Kazan), Best Actor (Marlon Brando), Best Supporting Actress (Eva Marie Saint), and Best Screenplay (Budd Schulberg).
Grace Kelly (The Country Girl) won the Best Actress award in a category filled with legends Katherine Hepburn, Judy Garland, Dorothy Dandridge, and Audrey Hepburn.
Edmond O'Brien, winner of Best Supporting Actor for The Barefoot Contessa, also faced stiff competition, going up against Tom Tully, Lee J. Cobb, Rod Steiger, and Karl Malden, the last three for On The Waterfront.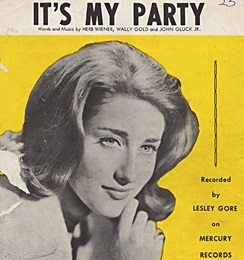 1963 – Lesley Gore recorded It's My Party at Bell Sound Studios in Manhattan.
When the song was released as a single, it went to #1 on the Billboard Hot 100 and became the first hit single for both Gore and producer Quincy Jones.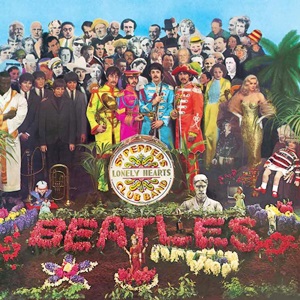 1967 – The Beatles visited Chelsea Manor Studios in London to pose for their Sgt. Pepper album cover.
Paul McCartney's initial idea was to stage a presentation featuring a mayor and a corporation, with a floral clock and a selection of photographs of famous faces on the wall behind The Beatles.
That was soon changed to the soon-to-be-famous collage, designed by Peter Blake and his wife Jann Haworth. It had been assembled in the studio during the preceding eight days.
Asked to suggest famous people for the collage, Jesus Christ and Adolf Hitler were among John Lennon's choices, but they were (wisely) left off the final list.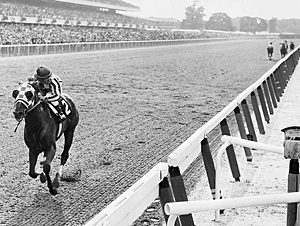 1970 – A very special bright-red chestnut colt was born at The Meadow in Doswell, VA.
Secretariat grew into a massive, powerful Thoroughbred racehorse who, in 1973, became the first Triple Crown winner in 25 years. His record-breaking victory in the Belmont Stakes, which he won by 31 lengths (shown above), is widely regarded as the greatest race of all time.
During his racing career, he won five Eclipse Awards, including Horse of the Year honors at ages two and three.
Name Game Factoid: Elizabeth Ham, a secretary at The Meadow, picked Secretariat's name based on her previous job associated with the secretariat of the League of Nations, the predecessor of the United Nations.
When Chick Anderson, the race caller, makes his "moving like a tremendous machine" comment around the 1:40 mark, it still gives me chills.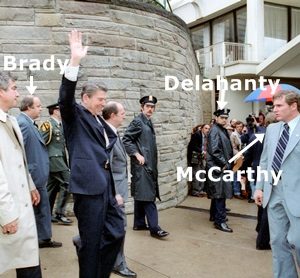 1981 – As he was returning to his limousine after a speaking engagement at the Washington Hilton Hotel, President Ronald Reagan was shot and wounded by John Hinckley Jr.
Hinckley managed to fire off six shots, the last one hitting the president in the left underarm, grazing a rib and lodging in his lung, causing it to partially collapse, and stopping less than an inch from his heart.
Reagan was stabilized upon arrival at George Washington University Hospital, then underwent emergency exploratory surgery. He recovered and was released from the hospital on April 11.
Hinckley's motivation for the attack was to impress actress Jodie Foster. Hinckley had developed an obsession with Foster after watching one of her films.
Also wounded were White House news secretary James Brady, Secret Service agent Tim McCarthy, District of Columbia police officer Thomas Delahanty, and White House Press Secretary James Brady.
All three survived, but Brady suffered brain damage and was permanently disabled.
Hinckley was found not guilty by reason of insanity on charges of attempting to assassinate the president. He remained confined to a psychiatric facility until September 10, 2016 when he was released from institutional psychiatric care.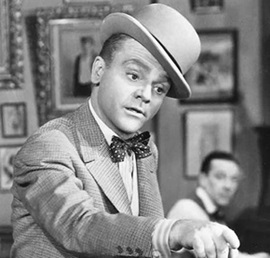 1986 – Academy Award winning actor James Cagney died of a heart attack at the age of 86.
His career began with a series of "tough guy" films such as The Public Enemy, Taxi!, Angels with Dirty Faces (winning him his first nomination for a Best Actor Academy Award), and The Roaring Twenties.
His role as George M. Cohan in Yankee Doodle Dandy – in which he displayed his incredible dancing skills – won him the Academy Award for Best Actor, and is widely considered to be his best performance.
He went on to appear in White Heat, 13 Rue Madeleine, Mister Roberts, and Love Me or Leave Me, which earned him his third Best Actor nomination.
In 1974, Cagney received the American Film Institute's Life Achievement Award. Charlton Heston, in announcing that Cagney was to be honored, called him "one of the most significant figures of a generation when American film was dominant, Cagney, that most American of actors, somehow communicated eloquently to audiences all over the world …and to actors as well."
In 1984, President Ronald Reagan awarded him the Presidential Medal of Freedom. Quite fitting, since the final scene of Yankee Doodle Dandy saw Cohan, played by Cagney, receive the Congressional Gold Medal.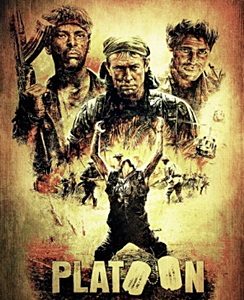 1987 – At the 59th Academy Awards, Platoon was the big winner.
The Vietnam era film won Best Picture, Best Director (Oliver Stone), Best Sound, and Best Editing.
Marlee Matlin (Children of A Lesser God) won the Oscar for Best Actress, while Paul Newman (The Color of Money) won the Academy Award for Best Actor. It was his first acting award after six previous nominations.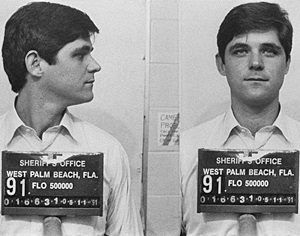 1991 – William Kennedy Smith was charged with sexual assault.
Smith, then a 30-year-old medical student at Georgetown University, was accused of raping Patricia Bowman, a 29-year old Florida woman, in the early morning hours of March 30 at the Kennedy family's Palm Beach compound.
On the night of March 29, Smith went out in Palm Beach with his uncle, Senator Ted Kennedy, and cousin, Patrick Kennedy. They stopped at a night spot called Au Bar, where Smith met Bowman, who later accompanied him back to the Kennedy estate.
Smith and Bowman went for a walk on the beach, during which time Smith allegedly tackled and raped her. Taking the stand in his own defense in court, Smith testified he had sex with the woman but that it was consensual.
At the trial – which became a media circus – Judge Mary E. Lupo barred prosecutors from presenting testimony from three other women who claimed Smith had previously assaulted them.
On December 11, after deliberating for 77 minutes, the six-member jury acquitted Smith on all charges.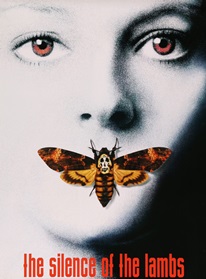 1992 – At the 64th Academy Awards, The Silence of The Lambs swept the "Big Five" awards.
The movie won Best Picture, Best Director (Jonathan Demme), Best Actor (Anthony Hopkins), Best Actress (Jodie Foster), and Best Screenplay (Ted Tally).
Fun Film Factoid: Nominated for Best Supporting Actress and Best Actress, respectively, Diane Ladd (Rambling Rose) and Laura Dern (Rambling Rose) became the first mother and daughter nominated in the same year.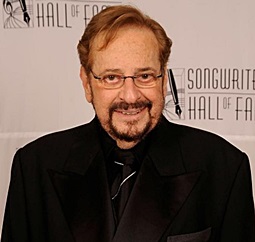 2013 – Music producer Phil Ramone died of complications from aortic aneurysm surgery at the age of 79.
Ramone produced Still Crazy After All These Years (Paul Simon), The Stranger, 52nd Street, Glass Houses and The Nylon Curtain (Billy Joel), Genius Loves Company (Ray Charles), Valotte (Julian Lennon) and many, many more.
Toward the end of his career, Ramone produced several high-profile albums, many of which were filled with guest stars. The template began with Frank Sinatra's Duets' in 1993 and the formula was later repeated with Ray Charles and Tony Bennett.
Ramone won 14 Grammy Awards and was nominated for 20 more.
Compiled by Ray Lemire ©2020 RayLemire.com / Streamingoldies.com. All Rights Reserved.
[whohit]Mar-30-2020[/whohit]