"The Grand Canyon fills me with awe. It is beyond comparison, beyond description; absolutely unparalleled throughout the wide world. Let this great wonder of nature remain as it now is. Do nothing to mar its grandeur, sublimity and loveliness. You cannot improve on it. But what you can do is to keep it for your children, your children's children, and all who come after you, as the one great sight which every American should see."
~President Theodore Roosevelt 1903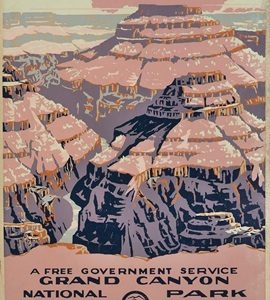 1919 – President Woodrow Wilson signed an act of Congress establishing the Grand Canyon National Park.
The first bill to establish Grand Canyon National Park was introduced in 1882 by then-Senator Benjamin Harrison. He unsuccessfully reintroduced his bill in 1883 and 1886.
Despite President Theodore Roosevelt's enthusiasm – see the quote at the top – and strong interest in preserving land for public use, the Grand Canyon was not immediately designated as a national park.
Roosevelt created the Grand Canyon Game Preserve by proclamation in November 1906, and the Grand Canyon National Monument in 1908, but was unable to muster support for a national park.
Further Senate bills to establish the site as a national park were introduced and defeated in 1910 and 1911, before the Grand Canyon National Park Act was finally signed by President Wilson in 1919.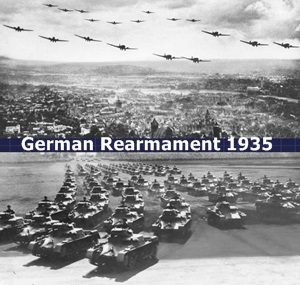 1935 – The Luftwaffe – the aerial warfare branch of the combined German Wehrmacht military forces – was publicly acknowledged. It was an open act of rebellion by Adolf Hitler which violated the provisions of the Treaty of Versailles.
Article 198 of that treaty – signed in 1919 following Germany's surrender in World War I – prohibited Germany from having an air force, including naval air forces, and required Germany to hand over all aerial related materials.
Beginning in 1926, however, German pilots were trained secretly in violation of the treaty at Lipetsk Air Base in the Soviet Union. With the rise of the Nazi Party, there was no reason to continue hiding their plans.
The Luftwaffe's existence was publicly acknowledged on this date, just two weeks before Hitler announced an expansion of the Wehrmacht to 600,000 members – six times the number permitted by the Versailles Treaty – including development of the air force and an increase in the size of the navy.
Britain, France, Italy, and the League of Nations condemned these violations of the Treaty, but did nothing to stop it.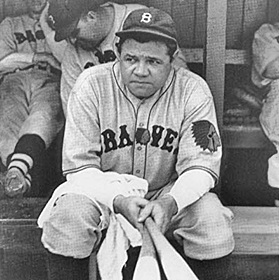 1935 – The New York Yankees traded Babe Ruth to the Boston Braves.
It was announced that in addition to playing, Ruth would also become a team vice president with the Braves and would be consulted on all club transactions.
He wasn't.
He was also made assistant manager.
His only duties as vice president consisted of making public appearances and autographing tickets.
Braves owner Emil Fuchs promised Ruth a share in the Braves' profits, with the possibility of becoming co-owner of the team.
Far from giving him a share of the profits, Fuchs wanted Ruth to invest some of his own money in the team in a last-ditch effort to improve its balance sheet.
Fuchs also raised the possibility of Ruth succeeding Bill McKechnie as manager, perhaps as early as 1936.
It was later learned that Fuchs never had any intention of doing that.
Stuck in a horrendous batting slump, Babe retired on June 2, 1935.
Karma Factoid: Insolvent like his team, Fuchs gave up control of the Braves before the end of the season. The National League took over the franchise at the end of the year.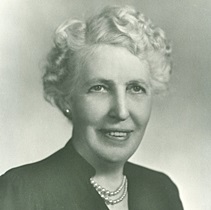 1954 – Michigan congresswoman Ruth Thompson introduced legislation to ban the "mailing or transport of obscene, lewd, lascivious or filthy phonograph records, or any other article capable of producing sound."
At the time, the term "rock and roll" was slang for "sex" so naturally, rock and roll music was perceived to be music about sex.
Jukeboxes in South Carolina were outlawed within hearing distance of churches because concerned citizens were afraid the "sound might float across the air from a nearby diner and somehow makes its way into places of worship."
Established stars such as Frank Sinatra weighed in on the debate.
"Rock and roll smells phony and false. It is sung, played, and written for the most part by cretins and goons by means of its almost imbecilic retardation and sly, lewd, in plain fact dirty lyrics. It manages to be the martial music of every side-burned delinquent on the face of the earth."
Despite Frank's support, Thompson's attempt to stop the growing popularity of rhythm and blues singles – and rock and roll in general – failed in Congress.
Another Karma Factoid: Thompson lost her re-election bid in 1956.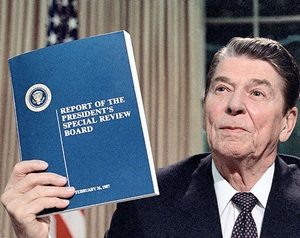 1987 – Iran–Contra Affair: The Tower Commission rebuked President Ronald Reagan for not controlling his national security staff.
The Commission had been ordered on December 1, 1986 by Reagan in response to the Iran–Contra affair, in which senior administration officials secretly facilitated the sale of arms to Iran, which was the subject of an arms embargo.
The report concluded that CIA Director William Casey, who supported the Iran-Contra arrangement, should have taken over the operation and made the president aware of the risks and notified Congress as legally required.
The commission's report "held Reagan accountable for a lax managerial style and aloofness from policy detail." Oliver North, John Poindexter, Caspar Weinberger, and others were also implicated.
Summarized, the main findings showed that "Using the Contras as a front, and against international law, and U.S. law, weapons were sold, using Israel as intermediaries, to Iran, during the brutal Iran–Iraq War. The U.S. was also supplying weapons to Iraq, including ingredients for nerve gas, mustard gas and other chemical weapons."
Juvenal Factoid: Appendix B of the Tower Commission report began with "Quis custodiet ipsos custodes."
It is Latin for "Who will guard the guardians themselves?"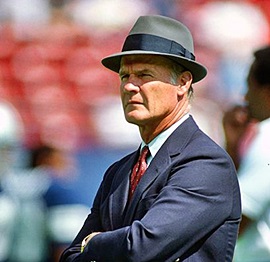 1989 – One day after purchasing the Dallas Cowboys, Jerry Jones fired longtime coach Tom Landry – to that point the only coach in the team's 29-year history – in favor of his old teammate at Arkansas, Jimmy Johnson.
Landry had taken the Cowboys to five Super Bowls – winning two – and compiled 250 career victories, still a team record.
When he met with his players two days later to tell them how much he would miss them, he began to cry, and the players responded with a standing ovation.
Understatement Factoid: At the press conference announcing Landry's dismissal, Jones confirmed he would "be a hands-on owner."
He has certainly lived up to that promise.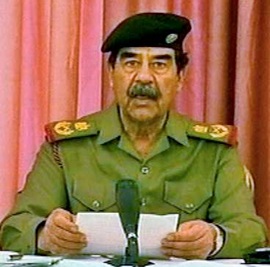 1991 – Iraqi President Saddam Hussein announced on Baghdad Radio that he had ordered his forces to withdraw from Kuwait after 208 days of Iraqi occupation..
He said he was ordering the retreat because of "the aggression of 30 countries against Iraq" and the economic blockade led by the U.S.
President George H.W. Bush announced his intention to press on with "undiminished intensity" to complete a rout of Iraqi forces.
Coalition planes bombed Iraqi forces retreating from Kuwait, killing hundreds and creating the so-called "Highway of Death".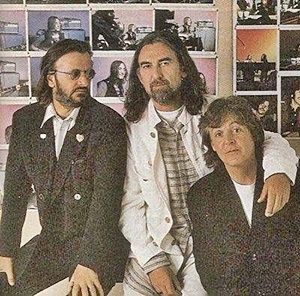 1997 – At the 39th Grammy Awards, the Beatles were awarded three Grammy Awards for their Anthology project (Best Long Form Music Video) and "new" Free As A Bird single (Best Pop Performance by a Duo or Group and Best Short Form Music Video).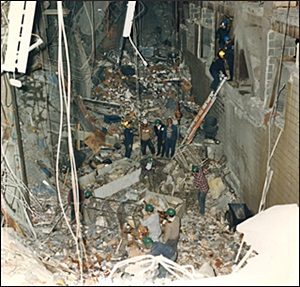 1993 – A truck bomb exploded in the garage below the North Tower of the World Trade Center in New York City.
The 1,336 pound nitrate–hydrogen gas enhanced device was intended to send the North Tower (Tower 1) crashing into the South Tower (Tower 2), bringing both towers down and killing thousands of people.
It failed to do so but killed six people and injured over one thousand.
Ramzi Yousef and Eyad Ismoil drove a yellow Ryder van into Lower Manhattan, and pulled into the public parking garage beneath the World Trade Center around noon. They parked on the underground B-2 level.
Yousef ignited the 20-foot fuse, and fled. Twelve minutes later, at 12:17:37 p.m., the bomb exploded in the underground garage. The bomb opened a 100-ft wide hole through four sublevels of concrete.
While combing through the rubble in the underground parking area, a bomb technician located some internal component fragments from the vehicle that delivered the bomb. A vehicle identification number, found on a piece from an axle, gave investigators crucial information that led them to a Ryder truck rental outlet in Jersey City.
Investigators determined that the vehicle had been rented by Mohammed A. Salameh, one of Yousef's co-conspirators. Salameh had reported the van stolen, and when he returned on March 4, 1993, to get his deposit back, authorities arrested him.
Salameh's arrest led police to the apartment of Abdul Rahman Yasin in Jersey City, NJ, in the same building as Ramzi Yousef's apartment. Yasin was taken to the FBI's Newark field office in New Jersey, and was then released.
The next day, he flew to Iraq. He was later indicted for the attack, and in 2001 was placed on the initial list of the FBI Most Wanted Terrorists, on which he remains today.
In March 1994, Salameh, Nidal Ayyad, Mahmud Abouhalima and Ahmad Ajaj were each convicted in the World Trade Center bombing. In May 1994, they were sentenced to life imprisonment.
On November 12, 1997, Yousef was found guilty of masterminding the 1993 bombing and was sentenced to life plus 240 years in prison.
On April 3, 1998, Ismoil was sentenced to 240 years in prison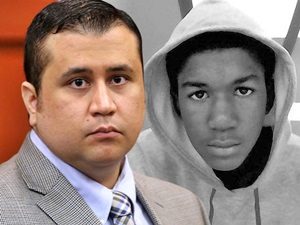 2012 – Trayvon Martin, 17, was shot to death in Sanford, Fla., during an altercation with neighborhood watch volunteer George Zimmerman.
Martin was visiting his father's fiancée at The Retreat at Twin Lakes, a gated community at the time of the shooting. He was returning from a nearby 7-Eleven and was carrying a bag of Skittles and an Arizona Watermelon Fruit Juice Cocktail.
As a watch volunteer, Zimmerman kept a close watch for outsiders – perhaps too close.
The transcripts of Zimmerman's 911 calls during the more than two years he lived on Retreat View Circle filled 28 pages. His concerns included everything from the driver of a pickup cutting off people to a neighbor leaving his garage door open.
Zimmerman's last 911 call came on Feb. 26, at 7:11 p.m. "Black male, late teens, dark gray hoodie, jeans or sweatpants walking around area," the dispatcher recorded. A minute later: "Subject now running towards back entrance of complex."
On a recording of the call, you hear Zimmerman say, "He's got his hand in his waistband. Something is wrong with him." Then, "He's running toward the back entrance."
The dispatcher told Zimmerman not to follow him. A patrol officer was on the way.
Minutes later, other residents at the Retreat started calling:
"I just heard a gunshot right outside our house."
Sanford Police Officer Timothy Smith arrived at the scene at approximately 7:17 p.m., between 5 and 65 seconds after the fatal shot was fired.
He reported finding Zimmerman standing near Martin, who was lying face down in the grass and unresponsive. Smith handcuffed Zimmerman and confiscated his black 9mm semi-automatic pistol. Smith observed that Zimmerman's back was wet and covered with grass, and he was bleeding from the nose and the back of his head.
In a widely reported trial, Zimmerman was charged with murder for Martin's death, but acquitted at his trial after claiming self-defense. The incident was reviewed by the Department of Justice for potential civil rights violations, but no additional charges were filed, citing insufficient evidence.
Compiled by Ray Lemire ©2020 RayLemire.com / Streamingoldies.com. All Rights Reserved.