"The media shows the tiniest percentage of what people do. There are millions and millions of people doing wonderful things all over the world, and they're generally not the ones being touted in the news.
Our society is much more interested in information than wonder, in noise rather than silence. I feel that we need a lot more wonder and a lot more silence in our lives"
~Fred Rogers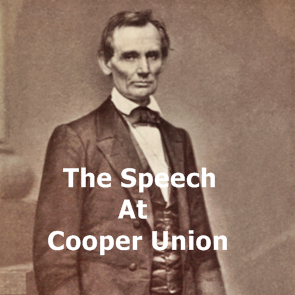 1860 – Abraham Lincoln delivered a speech at Cooper Union in New York City. It is widely considered to be largely responsible for his election to the Presidency.
Lincoln was not yet the Republican nominee for the presidency, as the convention was scheduled for May. He elaborated his views on slavery by affirming that he did not wish it to be expanded into the western territories and claiming that the Founding Fathers would agree with this position.
Journalist Robert J. McNamara wrote, "Lincoln's Cooper Union speech was one of his longest, at more than 7,000 words. And it is not one of his speeches with passages that are often quoted. Yet, due to the careful research and Lincoln's forceful argument, it was stunningly effective."
Horace Greeley's New York Tribune hailed it as "one of the most convincing political arguments ever made in this City. No man ever made such an impression on his first appeal to a New York audience."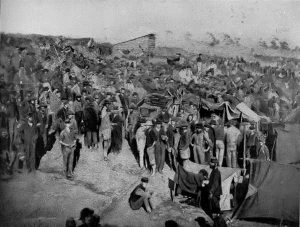 1864 – The Confederacy opened Camp Sumter, a prisoner of war camp near Andersonville, Georgia.
Built of tight-fitting pine logs, the stockade wall presented a solid facade that did not allow the slightest view of the outside world. Access to the stockade was through two large gates set in the west wall.
Inside, a light fence was built approximately 20-25 feet from the stockade. This "dead line" was meant to keep prisoners away from the walls and any caught crossing it was shot immediately.
While the population at the prison camp steadily grew, it began to balloon after the Fort Pillow incident on April 12, 1864, when Confederate forces under Major General Nathan Bedford Forrest massacred black Union soldiers at the Tennessee fort.
In response, President Abraham Lincoln demanded that black prisoners of war be treated the same as their white comrades. Confederate President Jefferson Davis refused. As a result, Lincoln and Lt. General Ulysses S. Grant suspended all prisoner exchanges.
With the halt of exchanges, POW populations on both sides began to grow rapidly. At Andersonville, the population reached 20,000 by early June, twice the camp's intended capacity.
Despite a 10-acre expansion, Camp Sumter remained badly overcrowded with the population peaking at 33,000 in August.
Of the approximately 45,000 Union soldiers who entered Andersonville, 12,913 died within the prison walls – 28 percent of Andersonville's population and 40 percent of all Union POW deaths during the war.
Major Henry Wirz, the camp superintendent, was arrested in May 1865, and was charged with a litany of crimes, including conspiring to impair the lives of Union prisoners of war and murder.
In early November, Wirz was found guilty of conspiracy as well as 11 of 13 counts of murder and was sentenced to death.
He was hanged on November 10, 1865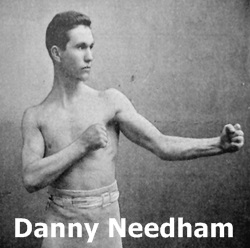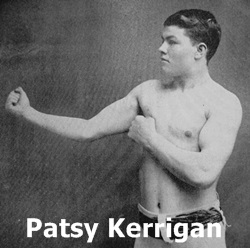 1890 – Danny Needham and Patsy Kerrigan met in San Francisco for a boxing match for the ages.
Both men had agreed to fight until only one boxer was still standing. The bout lasted 6 hours and 39 minutes and went into the 100th round!
Referee Joe Mannix finally declared that neither man could continue due to physical exhaustion. In fact, neither had thrown a punch in the last 11 rounds because they could barely lift their arms.
Oh, and there was the matter of both boxers suffering from badly mangled hands. Needham had broken his hand in the 5th round and fought the remaining 95 rounds one-handed. Kerrigan busted one of his hands in the 20th round but he also refused to quit.
It would go down in the record books as a 100-round Draw. The fight almost killed each man, with Needham needing almost three months to fully recover and Kerrigan taking an entire year off from the ring.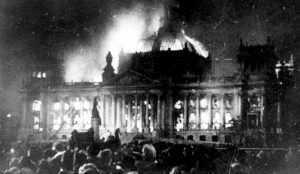 1933 – The Reichstag, Germany's parliament building in Berlin, was set on fire precisely four weeks after Adolf Hitler was sworn in as Chancellor of Germany.
Hitler used the fire to claim that Communists were planning a violent uprising. They claimed that emergency legislation was needed to prevent this. The resulting act, commonly known as the Reichstag Fire Decree, abolished a number of constitutional protections and paved the way for Nazi dictatorship.
Implemented one day after the fire, the decree suspended the right to assembly, freedom of speech, freedom of the press, and other constitutional protections, including all restraints on police investigations.
It remained in effect until Nazi Germany was defeated in May 1945.
Marinus van der Lubbe, a young Dutch Communist claimed responsibility for the act, saying he was a communist and single-handedly wanted to take revenge on capitalism.
In July 1933, van der Lubbe, Ernst Torgler, Georgi Dimitrov, Blagoi Popov, and Vasil Tanev were indicted on charges of setting the Reichstag on fire.
At the end of the trial, however, only Van der Lubbe was convicted, while his fellow defendants were found not guilty. In 1934, Van der Lubbe was beheaded in a German prison yard.
The rest were acquitted and were expelled to the Soviet Union, where they received a heroic welcome.
Historians are mixed on who started the Reichstag fire. Many agree that van der Lubbe acted alone, while some have accused senior Nazi figures of deliberately starting the fire to justify a crackdown on their opponents.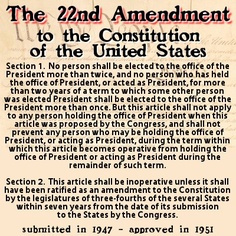 1951 – The 22nd Amendment to the Constitution, limiting a president to two terms of office, was ratified.
In the 1940 presidential election and the 1944 presidential election, Franklin D. Roosevelt became the first president to win a third term and then later a fourth term, giving rise to concerns about the potential issues involved with a president serving an unlimited number of terms.
Congress approved the Twenty-second Amendment on March 24, 1947, and submitted it to the state legislatures for ratification. That process was completed on February 27, 1951, after the amendment had been ratified by the requisite 36 of the then-48 states (as neither Alaska nor Hawaii had yet been admitted as states), and its provisions came into force on that date.
The amendment prohibits any individual who has been elected president twice from being elected again. Under the amendment, an individual who fills an unexpired presidential term lasting greater than two years is also prohibited from winning election as president more than once.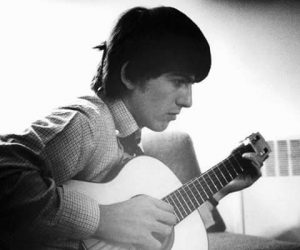 1964 – The Beatles recorded If I Fell, Tell Me Why and And I Love Her.
While George Harrison received no co-writing credit on And I Love Her, Paul McCartney admits Harrison composed the signature guitar riff – the melodic acoustic guitar lines accompanying the verses and the instrumental lead in the middle – saying "George played really good guitar on it. It made a stunning difference to the song."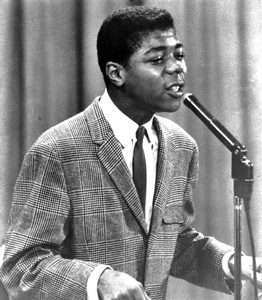 1968 – Singer Frankie Lymon died of a heroin overdose at the age of 25.
Best known as the soprano lead singer of The Teenagers, Lymon was just 13 years old when the group recorded their first hit, Why Do Fools Fall In Love in 1956. Other hits, including I Want You To Be My Girl, The ABC's of Love, and Goody Goody soon followed.
In early 1957, Lymon left the group for a solo career but had little success. His highest-charting solo hit was a cover of Bobby Day's Little Bitty Pretty One, which peaked at #58 in 1960.
On June 21, 1966, he was arrested on a heroin charge and was drafted into the U.S. Army in the lieu of a jail sentence. Lymon repeatedly went AWOL to secure gigs at small Southern clubs, and was dishonorably discharged from the Army.
In 1968, Lymon was signed by manager Sam Bray to his Big Apple label, and the singer returned to recording. Roulette Records expressed interest in releasing Lymon's records in conjunction with Big Apple and scheduled a recording session for February 28. A major promotion had been arranged and Lymon "celebrated" his good fortune by taking heroin.
The next morning, Lymon was found dead on the floor of his grandmother's bathroom.
In 1993, Frankie Lymon and the Teenagers were inducted into the Rock and Roll Hall of Fame.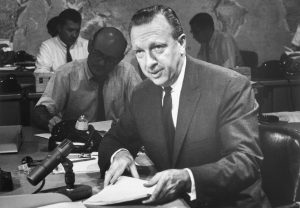 1968 – CBS news anchor Walter Cronkite delivered a scathing editorial on America's chances of winning the Vietnam War.
Cronkite was always a staunch defender of the CBS Evening News as a balanced, unbiased, presentation of events.
On February 27, 1968, he summed up his trip to Vietnam at the end of his CBS Special Report, Report from Vietnam: Who, What, When, Where, Why? with a rare editorial report.
This break of character was such a personal departure, that the nation was stunned at what they heard. People were hearing a very different Cronkite than they had become accustomed to.
Up until that point, Cronkite had avoided expressing any personal opinions on-air. In his editorial, now immortalized as "We Are Mired in Stalemate", Cronkite basically said that he now believed the war to be unwinnable. He suggested to the viewers that the only way that the war would end would be to negotiate.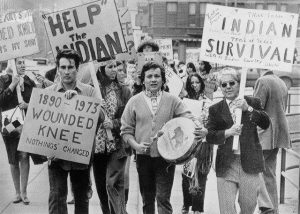 1973 – Members of the American Indian Movement occupied Wounded Knee, S.D., the site of the 1890 massacre of Sioux men, women and children.
The town is named for the Wounded Knee Creek which runs through the region. The bones and heart of Sioux chief Crazy Horse were reputedly buried along this creek by his family following his death in 1877.
On December 29, 1890, in the same area, the United States 7th Cavalry killed more than 300 men, women and children who were being relocated to the Sioux reservation at Pine Ridge.
On this date, approximately 200 Oglala Lakota and followers of the American Indian Movement seized and occupied the town of Wounded Knee on the Pine Ridge Indian Reservation.
The protest followed the failure of an effort by the Oglala Sioux Civil Rights Organization to impeach tribal president Richard Wilson, whom they accused of corruption and abuse of opponents.
Additionally, protesters criticized the United States government's failure to fulfill treaties with Native American people and demanded the reopening of treaty negotiations.
A 71-day standoff between federal authorities and the protestors ensued. The group members surrendered on May 8.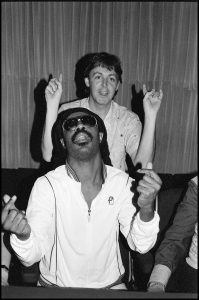 1981 – Stevie Wonder and Paul McCartney recorded Ebony and Ivory.
Written by McCartney alone, the song reached #1 on both the UK and the U.S. charts, but it had plenty of detractors.
The song was derided as "saccharine" and was later named as the tenth worst song of all time by Blender magazine in April 2009.
The video for the song showed the two singers playing side by side, but due to conflicting work schedules, both recorded their parts separately.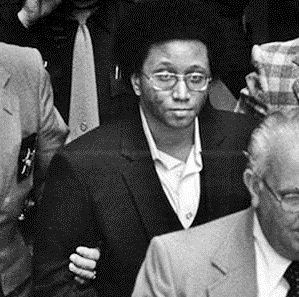 1982 – Wayne Williams was found guilty of murdering two black men in Atlanta.
He was convicted for the 1981 murders of Nathaniel Cater and Jimmy Ray Payne, and was sentenced to two consecutive life terms in prison.
Williams is also the prime suspect in the Atlanta child murders, committed between July 1979 and May 1981. Over that two-year period, at least 28 children, adolescents, and adults were killed although he was never charged for 26 of the crimes.
Interestingly, the murders stopped when Williams – who is serving his sentence at Telfair State Prison in Georgia – was arrested on May 22, 1981.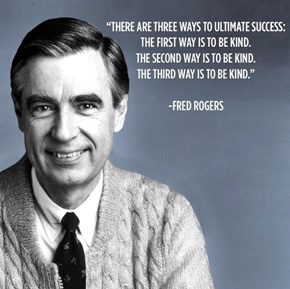 2003 – Fred Rogers died from complications following surgery for stomach cancer. He was 74.
Rogers worked in broadcasting for more than 50 years, but he's best known for the 33 years he spent writing and starring in PBS's Mister Rogers' Neighborhood.
The program was critically acclaimed for focusing on children's emotional and physical concerns, such as death, sibling rivalry, school enrollment, and divorce. His work in children's television has been widely lauded, and he received over 40 honorary degrees and several awards, including the Presidential Medal of Freedom in 2002.
When Rogers was inducted into the Television Hall of Fame in 1999, he said to the television professionals gathered, "We can either choose to use the powerful tool of television to demean human life, or we can use it to enrich it."
For all the knowledge, talent and work that went into Mister Rogers' Neighborhood, it all came down to that one transaction: Adults and children, talking about what mattered to them, listening to the feelings behind the words.
He made it look so easy, but no one else before or since has spoken with such direct simplicity to the hopes and fears of children.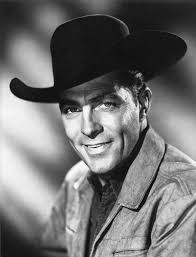 2013 – Actor Dale Robertson died from lung cancer and pneumonia at the age of 89.
Although he appeared in over 40 films mostly westerns, he was best known for playing the role of roving investigator Jim Hardie in the television series Tales of Wells Fargo, and Ben Calhoun, the owner of an incomplete railroad line in Iron Horse.
War Factoid: He joined the U.S. Army and fought in North Africa and Europe during World War II. Robertson was wounded twice and was awarded the Bronze and Silver Stars and the Purple Heart.
Horse Factoid: Robertson always looked like a natural when riding horses and there was a reason for that. He was a skilled rider at the age of 10 and was training polo ponies by the time he was a teenager.
He often said that the only reason he acted professionally was to save money to start his own horse farm in Oklahoma, which he eventually did.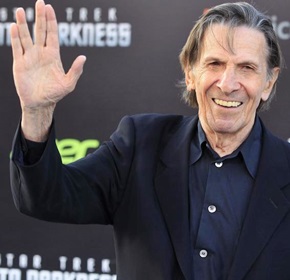 2015 – Actor Leonard Nimoy died of complications from COPD at the age of 83.
He was best known for playing the character of Spock on the television series Star Trek from 1966 until the end of the production run in early 1969, followed by eight feature films and guest appearances in the various spin-off series.
Before Star Trek, he played more than 50 small parts in B movies and television series such as Perry Mason, Dragnet, Wagon Train, and The Untouchables.
Following Star Trek in 1969, Nimoy joined the cast of the spy series Mission: Impossible, and was cast in the role of Paris, an IMF agent who was an ex-magician and make-up expert. He played the role until 1971.
Tribute Factoid: In June 2015, the Jet Propulsion Laboratory renamed a 6.2 mile-wide asteroid, originally discovered in 1988, in the Solar System's main asteroid belt, 4864 Nimoy, in memory of the actor.
Vulcan Factoid: So where did the Vulcan salute come from? The answer is right here.

Compiled by Ray Lemire ©2020 RayLemire.com / Streamingoldies.com. All Rights Reserved.