"I had a group, I was the singer and the leader. I met Paul and I made a decision whether to – and he made a decision, too – have him in the group; was it better to have a guy who was better than the people I had in or not? To make the group stronger or to let me be stronger? That decision was to let Paul in and make the group stronger."
~John Lennon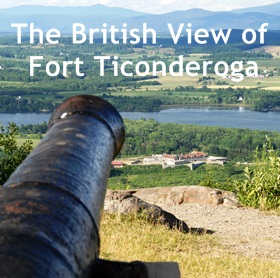 1777 – The 5-day siege of Fort Ticonderoga ended when the Continental Army, an under-strength force of 3,000 under the command of General Arthur St. Clair, abandoned the fort and the surrounding defenses.
Lieutenant General John Burgoyne's 8,000-man British army occupied Mount Defiance (high ground above the fort) and had nearly surrounded the defenses.
If Burgoyne expected the capture of the fort would require intense fighting, St. Clair instead made the fateful decision to flee without a single shot being fired.
On the morning of July 5, St. Clair held a war council in which the decision was made to retreat. St. Clair observed that he could "save his character and lose the army" by attempting to hold the fort, or "save the army and lose his character" if he retreated.
Since their position was completely exposed, the Continental Army delayed departure until nightfall, when their movements would be concealed.
Armaments and supplies were loaded onto a fleet of more than 200 boats. However, the largest cannons and a variety of supplies – everything from tents to cattle – were left behind.
The uncontested surrender of Ticonderoga caused an uproar in the American public and in its military circles, as Ticonderoga was widely believed to be virtually impregnable, and a vital point of defense.
General St. Clair and his superior, General Philip Schuyler, were vilified by Congress. Both were eventually exonerated in Court Martials, but their careers were adversely affected.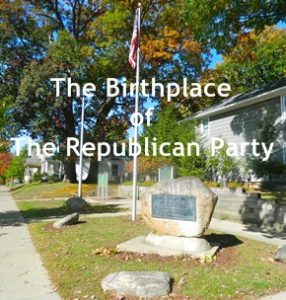 1854 – The first official meeting of any group that called itself "Republican" was held in Jackson, Michigan.
The anti-slavery county convention held that day met outside to avoid a hot, over-crowded hall. The site, an oak grove on "Morgan's Forty," then on the outskirts of town, became known as "Under the Oaks".
Prior to July, smaller groups had gathered in intimate settings like the schoolhouse in Ripon, Wisconsin. However, the meeting in Jackson would be the first ever mass gathering (10,000 people) of the Republican Party.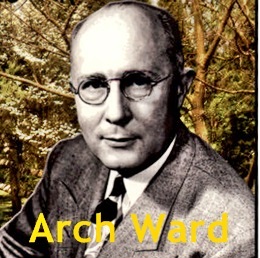 1933 – Major League Baseball's first All-Star Game took place at Chicago's Comiskey Park.
The brainchild of Arch Ward, a sports editor for the Chicago Tribune, the event was designed to bolster the sport and improve its reputation during the darkest years of the Great Depression.
The game, which ended in a 4-2 victory by the American League, did not disappoint, thrilling the crowd with its star-studded rosters, built-in drama and unprecedented matchups.
Originally billed as a one-time "Game of the Century," it has now become an annual fixture of the baseball season, with the exception of 1945, when it was cancelled due to wartime travel restrictions.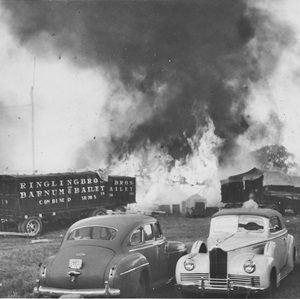 1944 – A fire broke out in Hartford, CT during the afternoon performance of the Ringling Brothers and Barnum & Bailey Circus.
The fire – caused by a carelessly tossed cigarette – began as The Great Wallendas performed their daredevil high wire stunts. One of the Wallendas pointed to the blaze from his perch and screamed "The tent's on fire!"
Bandleader Merle Evans quickly instructed the band to play The Stars and Stripes Forever, the tune signaling distress to circus people.
The tent – a huge canvas weatherproofed with 1,800 pounds of paraffin wax dissolved in 6,000 gallons of either kerosene or gasoline – collapsed within eight minutes. Victims were burned by melting paraffin, trampled to death in the panic or asphyxiated or burned when the canvas fell.
People stampeded toward the exits, some of which were blocked by animal cages.
In just 10 minutes, 168 died, at least 80 of them children. Survivors included 262 who were seriously burned and 222 with other injuries.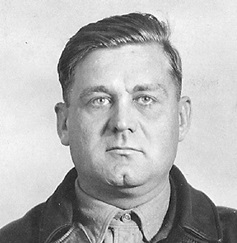 1946 – FBI agents arrested George "Bugs" Moran in Kentucky.
Once one of the biggest organized crime figures in America, Moran, whose criminal career took an abrupt downturn after the infamous St. Valentine's Day Massacre in 1929, in which his top gunmen were slaughtered by rival Al Capone's gang, had been reduced to small bank robberies by 1946.
He died in prison 11 years later.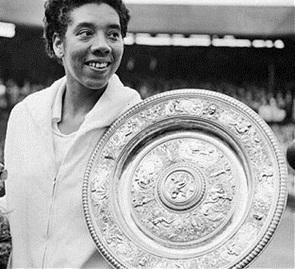 1957 – Althea Gibson became the first black tennis player to win a Wimbledon singles title, defeating fellow American Darlene Hard 6-3, 6-2.
She would win it again the following year.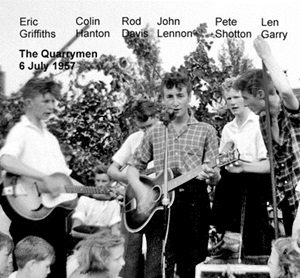 1957 – It was a pivotal day for the history of modern music.
John Lennon, then 16, and Paul McCartney, who had just turned 15, met when Lennon's Quarrymen skiffle group were playing at the garden fete of St Peter's Church, Woolton, Liverpool.
It was a moment in time that ultimately forged a mammoth creative union powerful enough to change rock and roll forever.
A mutual friend made the introduction but John barely acknowledged the younger boy. That was before Paul McCartney demonstrated how he tuned his guitar and then sang Eddie Cochran's Twenty Flight Rock and Gene Vincent's Be-Bop-A-Lula.
Lennon, not easily impressed, was astonished. Paul's musicianship far outstripped his, but more than that, Lennon immediately recognized in McCartney the same passion John had for music.
Later that evening, Lennon and fellow Quarrymen member Pete Shotton discussed the afternoon encounter with McCartney. John said that perhaps they should invite McCartney to join the band.
Two weeks later, he did … and we all know how that turned out.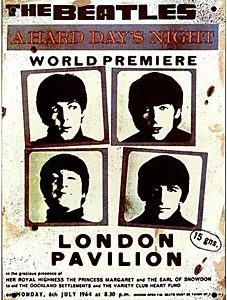 1964 – Exactly seven years after that first meeting, A Hard Day's Night premiered at the London Pavilion.
The film was shot for United Artists in black-and-white and filming was finished in under seven weeks. It had a low budget for its time of $500,000.
Reviews of the film were mostly positive. Andrew Sarris of The Village Voice labeled A Hard Day's Night as "the Citizen Kane of jukebox musicals."
Before the film was released in America in 500 theaters on August 12, a United Artists executive from America tried to persuade director Dick Lester to dub the Beatles' voices with mid-Atlantic accents.
Paul McCartney wasn't at all pleased with that suggestion … "Look, if we can understand a cowboy talking Texan, they can understand us talking Liverpool."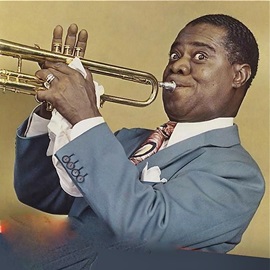 1971 – Louis "Satchmo" Armstrong, trumpet player extraordinaire, and one of the most influential musicians of the 20th century, died of a heart attack at the age of 69.
An all-star virtuoso, he came to prominence in the 1920s, influencing countless musicians with both his daring trumpet style and unique vocals.
Armstrong's charismatic stage presence impressed not only the jazz world but all of popular music. He recorded several classic songs throughout his career, including When The Saints Go Marching In, Heebie Jeebies, Mack The Knife, Star Dust, La Vie En Rose, Hello Dolly!, and What A Wonderful World.
Satchmo Factoid: In 1988, Armstrong's recording of What A Wonderful World appeared in the film Good Morning, Vietnam and was re-released as a single, hitting No. 32 on the Billboard Hot 100 chart … 17 years after his death.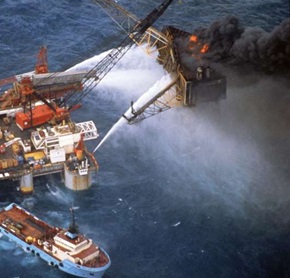 1988 – An explosion ripped through an oil rig in the North Sea, killing 167 workers. It was the worst offshore oil-rig disaster in history.
The Piper Alpha rig, which was the largest in the North Sea, was owned by Occidental Oil and had approximately 225 workers onboard at the time of the explosion. It was located about 120 miles off the northeast coast of Scotland.
A gas leak led to a massive explosion and fire on the rig. A fireball 350 feet high erupted from the platform, emitting toxic fumes that overwhelmed and exacted a deadly toll.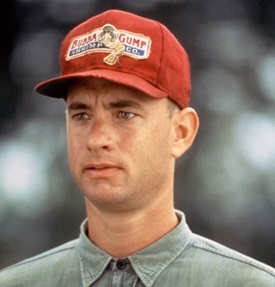 1994 – Forrest Gump opened in U.S. theaters. A huge box-office success, the film starred Tom Hanks in the title role of Forrest, a good-hearted man with a low I.Q. who winds up at the center of key cultural and historical events of the second half of the 20th century.
The film received 13 Academy Award nominations and took home six Oscars, including Best Picture, Best Actor (Hanks) and Best Director (Robert Zemeckis).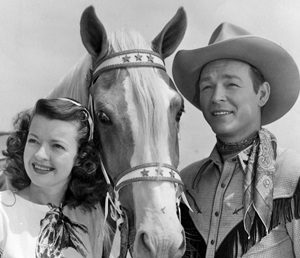 1998 – Roy Rogers, the "King of the Cowboys" who appeared in more than 100 films and rode atop his trusty horse named Trigger in most of them, died of congestive heart failure at the age of 86.
Through the 1940s and into the 1950s, Rogers' career rode the crest of an incredible wave. For 12 straight years he was the No. 1 Western star at the box office in a magazine poll of theater operators.
His television series, which ran from 1951 to 1957, and thereafter in reruns, had similar appeal.
Roy Factoid: Happy Trails, the duet sung by Rogers and his wife (and co-star) Dale Evans as the closing theme on their television show, was written by Evans.
Members of the Western Writers of America chose it as one of the Top 100 Western songs of all time.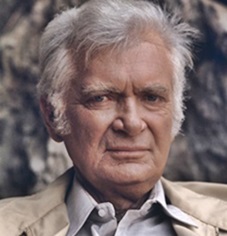 2003 – Buddy Ebsen, who starred in the television series The Beverly Hillbillies and Barnaby Jones, died at the age of 95.
Ebsen first came to attention as Fess Parker's sidekick in Davy Crockett, but it was his role of Jed Clampett, the easygoing head of a newly rich Ozark family plunked down in Beverly Hills, that made Ebsen a national favorite.
While scorned by most critics, The Beverly Hillbillies attracted as many as 60 million viewers on CBS between 1962 and 1971.
He returned to series TV in 1973 as a private detective in Barnaby Jones, and once again proved the critics wrong when that series lasted until 1980.
Buddy Factoid: If he hadn't been allergic to aluminum paint, he would have been one of the Yellow Brick Road quartet in the classic The Wizard of Oz.
After 10 days of filming, Ebsen, playing the Tin Man, fell ill because of the aluminum makeup on his skin and was replaced by Jack Haley.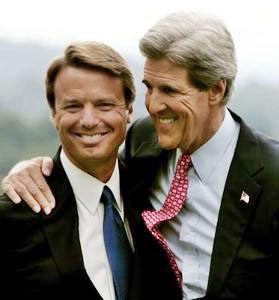 2004 – Three weeks before the Democratic National Convention, John Kerry, the presumptive Democratic nominee, chose Sen. John Edwards of North Carolina to be his running mate.
Compiled by Ray Lemire ©2019 RayLemire.com. / Streamingoldies.com. All Rights Reserved.
[whohit]July-6-19[/whohit]