"In the midst of battle, in the roar of conflict, they found the serenity of death. I have one sentiment for soldiers living and dead: cheers for the living; tears for the dead."
~Robert G. Ingersoll
I am fully aware Memorial Day 2019 was observed on May 27, but before Congress declared it a national holiday (in 1971) to be observed on the last Monday of May (because a three-day weekend is so damn important … please note sarcasm), it was observed on May 30 from 1868 to 1970.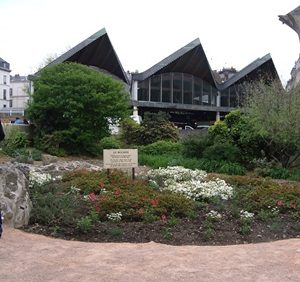 1431 – At Rouen in English-controlled Normandy, Joan of Arc, the peasant girl who became the savior of France, was burned at the stake at the Place du Vieux-Marche in Rouen.
The site of her death is in the photo above.
Before the fire was lit, the 19-year old asked a priest to hold high a crucifix for her to see and to shout out prayers loud enough to be heard above the roar of the flames.
After she died, the English raked back the coals to expose her charred body so that no one could claim she had escaped alive. They then burned the body twice more, to reduce it to ashes and prevent any collection of relics, and cast her remains into the Seine River.
In 1920, she was declared a saint by the Roman Catholic Church.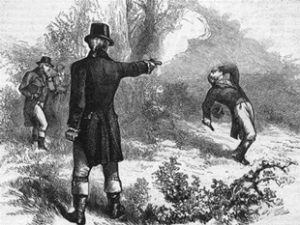 1806 – Revolutionary war veteran and future President Andrew Jackson killed attorney Charles Dickinson in a duel in Adairville, Kentucky.
Jackson, a former senator and representative of Tennessee, called for the duel after his wife Rachel was slandered as a bigamist by Dickinson, who was referring to a legal error in the divorce from her first husband.
In accordance with dueling custom, the two stood 24 feet apart, with pistols pointed downward. Dickinson fired first, hitting Jackson in the chest.
Under the rules of dueling, Dickinson had to remain still as Jackson took his one shot. Jackson's shot hit Dickinson in the chest, fatally wounding his opponent.
Although he was the victor, Jackson paid a severe price. The bullet in Jackson was too close to his heart to operate, so Jackson carried it for the rest of his life, and suffered considerable pain from the wound.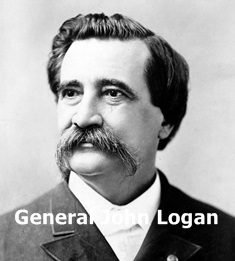 1868 – By proclamation of General John A. Logan of the Grand Army of the Republic, the first major Memorial Day observance was held to honor those who died "in defense of their country during the late rebellion."
Known to some as "Decoration Day," mourners honored the Civil War dead by decorating their graves with flowers.
General James Garfield made a speech at Arlington National Cemetery, after which 5,000 participants helped to decorate the graves of the more than 20,000 soldiers (North and South) buried in the cemetery.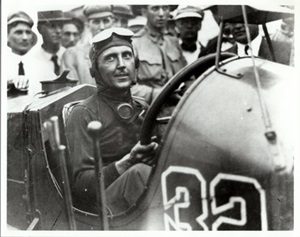 1911 – Ray Harroun drove his Marmon Wasp to victory in the inaugural Indianapolis 500. His time was considerably slower than modern Indy races. Harroun averaged a speed of 74.59 mph and a total time of 6 hours and 42 minutes.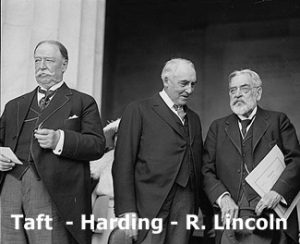 1922 – Chief Justice of the U.S. Supreme Court (and former President) William Howard Taft dedicated the Lincoln Memorial on the Washington Mall, and presented it to President Warren G. Harding, who accepted it on behalf of the American people.
Lincoln's only surviving son, 79-year-old Robert Todd Lincoln, was in attendance.
The centerpiece of the massive monument is a 170-ton, 19-foot seated figure of the 16th American president. The statue, carved under the supervision of the sculptor, Daniel Chester French, rises 30 feet from the floor.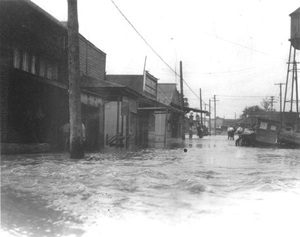 1927 – The Kentucky River peaked during a massive flood that killed 89 people and left thousands homeless in Letcher County, Kentucky.
Torrential rains caused this unprecedented flood, which had a serious long-term impact on the communities of the region. Hundreds of men were out of work for months as the mines in which most worked had to be shut down.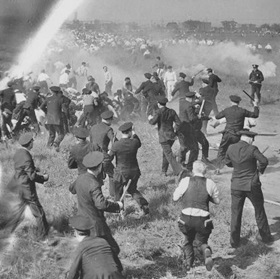 1937 – In the Memorial Day massacre of 1937, the Chicago Police Department shot and killed ten unarmed demonstrators in Chicago.
The incident arose after U.S. Steel signed a union contract but smaller steel manufacturers (called 'Little Steel'), including Republic Steel, refused to do so. In protest, the Steel Workers Organizing Committee of the Congress of Industrial Organizations called a strike.
Hundreds of sympathizers gathered at Sam's Place, headquarters of the SWOC. As the crowd marched towards the Republic Steel mill, a line of Chicago policemen blocked their path, and "feeling threatened," fired on the crowd.
As the crowd fled, 200 shots were fired in 15 seconds, killing ten people and injuring thirty. Nine people were permanently disabled and another twenty-eight had serious head injuries from police clubbing.
No policemen were ever prosecuted.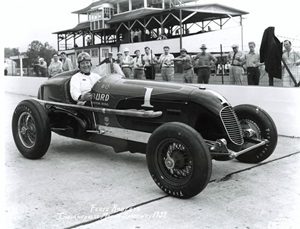 1939 – Shortly after posing for the photo above, defending Indianapolis 500 champion Floyd Roberts was killed when his Byrd Piston Ring Special, traveling at 100mph, went over an outer wall, through a fence and headfirst into a tree.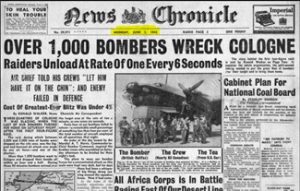 1942 – A thousand-plane raid on the German city of Cologne was launched by Great Britain. Almost 1,500 tons of bombs were dropped in 90 minutes, delivering a devastating blow to the German medieval city.

1946 – Carvel William "Bama" Rowell of the Boston Braves hit just 19 home runs in his career but the one he belted in Brooklyn on this day shattered the Bulova Clock on top of the Ebbets Field scoreboard.
Although Bulova promised a free watch to anyone who hit the clock, Rowell didn't receive his until 41 years later.
Rowell's long drive off the clock inspired the scene in Bernard Malamud's 1952 novel The Natural, in which Roy Hobbs belts a home run off the light tower, resulting in glass pouring all over the diamond.
Unlike that famous scene, Rowell's blast remained in play (even though it broke the clock) and Rowell ended up on second base with a double.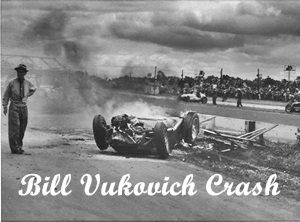 1955 – Two-time defending Indianapolis 500 champion Bill Vukovich was killed in a chain-reaction crash while holding a 17-second lead on the 57th lap.
Vukovich struck racer Johnny Boyd's car, became airborne, and landed upside down after going over the outside backstretch retaining wall and somersaulting four-and-a-half times before hitting a low bridge near Turn 2 and bursting into flames.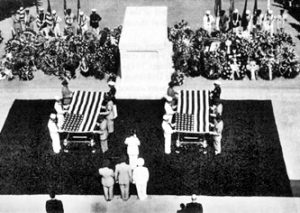 1958 – Thirty-seven years after the remains of an unknown soldier from World War I was laid to rest, the remains of two unidentified American servicemen, killed in action during World War II and the Korean War, respectively, were buried beside their World War I comrade at the Tomb of the Unknown Soldier in Arlington National Cemetery.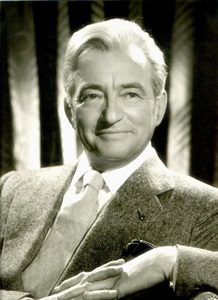 1967 – Actor Claude Rains died from an abdominal hemorrhage at the age of 77.
One of Hollywood's most popular character actors who was at his best when playing cultured villains, Rains was a four-time nominee for an Academy Award for Best Supporting Actor; Mr. Smith Goes To Washington, Casablanca, Mr. Skeffington, and Notorious.
His three decade film career also included The Adventures of Robin Hood, Passage To Marseille, Lawrence of Arabia, and The Greatest Story Ever Told.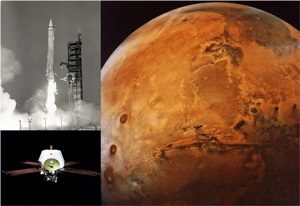 1971 – The U.S. unmanned space probe Mariner 9 was launched on a mission to gather scientific information on Mars. The 1,116-pound spacecraft entered the planet's orbit nearly six months later and circled Mars twice each day for almost a year, photographing the surface and analyzing the atmosphere with infrared and ultraviolet instruments.
The first spacecraft to orbit another planet, Mariner 9 photographed 85% of Mars' surface before depleting its supply of attitude control gas.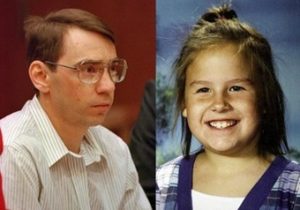 1997 – In Trenton, NJ, child molester Jesse K. Timmendequas was found guilty – on charges of kidnapping, four counts of aggravated sexual assault, and two counts of felony murder – of raping and strangling a 7-year-old neighbor, Megan Kanka. The court sentenced him to death.
Timmendequas remained on New Jersey's Death Row until December 17, 2007, when the New Jersey Legislature abolished the state's death penalty. As a result of the ban, Timmendequas' sentence was commuted to life in prison without the possibility of parole.
The murder led to the New Jersey State Legislature passing a statewide Megan's Law, but the movement went well beyond that. On May 17, 1996, President Bill Clinton signed a national Megan's Law as an amendment to the Jacob Wetterling Crimes Against Children's Act. Megan's Law requires each state in the country to notify the public when dangerous sexual offenders are residing in their area.

2005 – Appearing on CNN's Larry King Live, Vice President Dick Cheney predicted the Iraq war would end before the Bush administration left office, saying "The level of activity that we see today from a military standpoint, I think, will clearly decline. I think they're in the last throes, if you will, of the insurgency."
He was clearly wrong.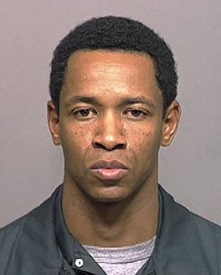 2006 – A Maryland jury found John Allen Muhammad guilty of six of the Washington-area "Beltway Sniper" killings.
He had previously (2003) been convicted of the Virginia death of another man in connection with the shootings. Courts in both states sentenced him to death.
He died by lethal injection at the Greensville Correctional Center in Virginia on November 10, 2009.
Compiled by Ray Lemire ©2019 RayLemire.com. / Streamingoldies.com. All Rights Reserved.