"There was a certain sense of relief and a sense of satisfaction that justice has been brought to this man who has done unspeakable horror and evils. It may seem like it took a long time, but sometimes justice takes a while."
~– Former New York City Mayor Rudy Giuliani

1863 – The first shots of the Battle of Chancellorsville were fired at 11:20 a.m. as the armies of Union Army Maj. Gen. Joseph Hooker's Army of the Potomac and General Robert E. Lee's Confederate Army of Northern Virginia collided.
Hooker intended to avoid the Confederate trenches that protected a long stretch of the Rappahannock River around Fredericksburg. Placing two-thirds of his forces in front of Fredericksburg to feign a frontal assault and keep the Confederates occupied, he marched the rest of his army up the river, crossed the Rappahannock, and began to move behind Lee's army. The well-executed plan placed the Army of Northern Virginia in grave danger.
But Lee's tactical brilliance and gambler's intuition saved him. He split his force, leaving 10,000 troops under Jubal Early to hold the Federals at bay in Fredericksburg, and then marched the rest of his army west to meet the bulk of Hooker's force.
Surprisingly, Hooker ordered his forces to fall back into defensive positions after only limited combat, effectively giving the initiative to Lee, despite the fact that his army far outnumbered Lee's, and had the Confederates clamped between two substantial forces.
Having seized the initiative, Lee and General "Stonewall" Jackson met to make plans for the next day. They had 45,000 men to fight Joe Hooker's 90,000 soldiers on this part of the battlefield. Learning that Hooker's right flank was vulnerable, Lee decided to send Jackson with 30,000 men to attack the Union weak spot.
The story continues tomorrow…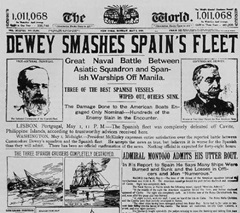 1898 – The American Asiatic Squadron under Commodore George Dewey engaged and destroyed the Spanish Pacific Squadron under Admiral Patricio Montojo. The battle took place in Manila Bay in the Philippines, and was the first major engagement of the Spanish–American War.
The battle was one of the most decisive naval battles in history. In less than six hours, the Spanish lost 7 cruisers while the Americans suffered minor damage to one of their ships.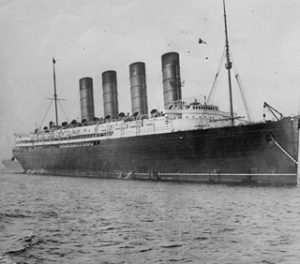 1915 – RMS Lusitania sailed out of New York City on her 202nd, and final, crossing of the North Atlantic. Six days later, the ship was torpedoed off the coast of Ireland with the loss of 1,198 lives.
The sinking caused an international outcry, especially in Britain, as well as in the United States, since 128 out of 139 U.S. citizens aboard the ship lost their lives.
German officials argued Lusitania "carried contraband of war" and because she "was classed as an auxiliary cruiser," Germany had a right to destroy her regardless of any passengers aboard.
The "carried contraband of war" referred to the ammunition and military goods declared on the ship's manifest and said that "vessels of that kind" could be seized and destroyed.
Initially, Cunard Lines officials admitted the ship was carrying – in their words, 1,250 "empty" shell cases – but a 27-page manifest, delivered to U.S. customs 4–5 days after Lusitania sailed from New York stated that the "empty shells" were in fact 1,248 boxes of filled 3″ shells, 4 shells to the box, totaling 103,000 pounds.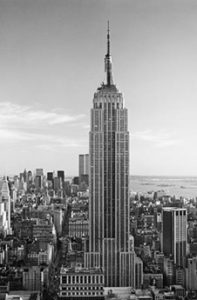 1931 – At 102 stories and 1,250 feet high, New York City's Empire State Building, the tallest structure in the world (at the time) was formally dedicated.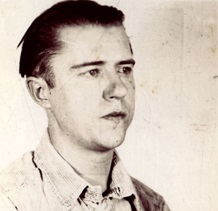 1936 – The FBI captured Alvin Karpis, Public Enemy #1, in New Orleans, supposedly by FBI Chief J. Edgar Hoover.
A couple of versions of the arrest have been reported. Karpis' version was that Hoover showed up only after all the other agents had seized him. Only then did the agents call to Hoover that it was safe to approach the car.
The official FBI version stated that Hoover reached into the car and grabbed Karpis before he could reach a rifle in the back seat. In fact, the car, a Plymouth coupe, had no back seat.
I'm leaning to Karpis' side on that one.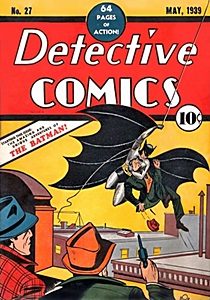 1939 – The character of Batman made his first appearance in the pages of Detective Comics.
The creation of Bob Kane and Bill Finger, the character quickly became popular enough to gain his own comic book in 1940.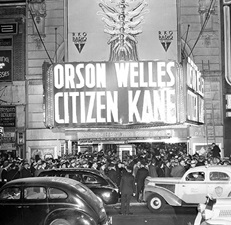 1941 – Citizen Kane premiered at the RKO Palace Theater in New York City.
The film was initially a failure at the box office. It was only years later that Citizen Kane began to garner well-deserved accolades for its pioneering camera and sound work.
It consistently ranks at the top of film critics' lists, most notably grabbing the No. 1 spot on the American Film Institute's poll of America's 100 Greatest Films.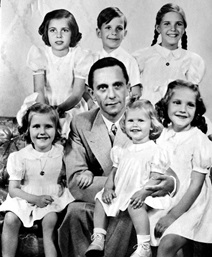 1945 – Joseph Goebbels, Adolf Hitler's Reich Minister of Propaganda, took his own life, as did his wife, Magda.
Before the joint suicide, Goebbels' wife administered cyanide to their six children.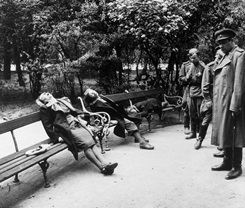 1945 – Hundreds of people committed mass suicide in the town of Demmin, in the Province of Pomerania (now in Mecklenburg-Vorpommern), Germany.
The suicides occurred during a mass panic that was provoked by atrocities committed by soldiers of the Soviet Red Army, who had sacked the town the day before.
Between 700 to 1,000 died, making it the largest mass suicide ever recorded in Germany.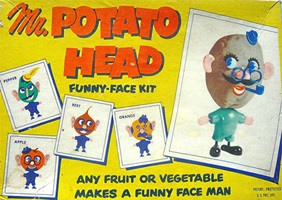 1952 – Mr. Potato Head was "born" on this date.
The original toy cost 98 cents and contained hands, feet, ears, two mouths, two pairs of eyes, four noses, three hats, eyeglasses, a pipe, and eight felt pieces resembling facial hair. However, he did not come with a "body" so parents had to provide their own potato.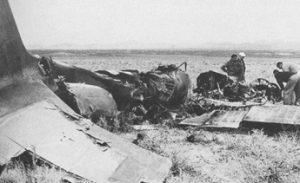 1960 – An American U-2 spy plane was shot down while conducting espionage over the Soviet-Union.
The incident derailed an important summit meeting between President Dwight D. Eisenhower and Soviet leader Nikita Khrushchev that was scheduled for later that month.
The pilot, Francis Gary Powers, was released in 1962 in exchange for a captured Soviet spy.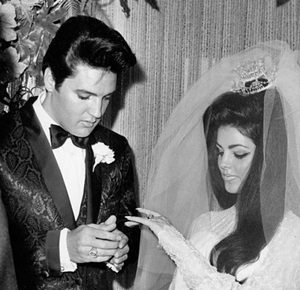 1967 – Elvis Presley and Priscilla Beaulieu were married at the Aladdin Hotel in Las Vegas. The wedded bliss lasted six years.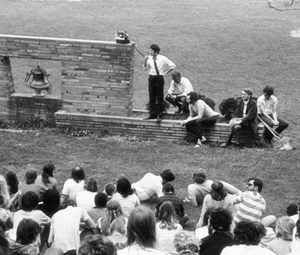 1970 – 500 students at Kent State University in Ohio gathered to bury a copy of the United States Constitution, declaring that it had been "murdered" when troops had been sent into Cambodia without a declaration of war or consultation with Congress.
Speaking at the Pentagon, President Richard Nixon responded…
"You know, you see these bums, you know, blowin' up the campuses. Listen, the boys that are on the college campuses today are the luckiest people in the world, going to the greatest universities, and here they are, burnin' up the books, I mean, stormin' around about this issue, I mean, you name it – get rid of the war, there'll be another one."
The story continues tomorrow.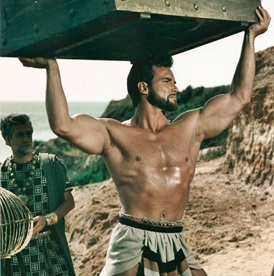 2000 – Steve Reeves, bodybuilder and actor (Hercules and Hercules Unchained) died from a blood clot after undergoing surgery two days earlier. He was 74.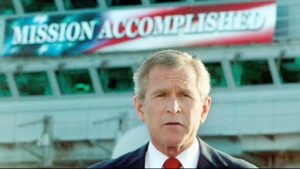 2003 – President George W. Bush, standing on the deck of the USS Abraham Lincoln – and directly in front of a "Mission Accomplished" banner – stated, "My fellow Americans, major combat operations in Iraq have ended. In the battle of Iraq, the United States and our allies have prevailed."
Bush also said, "Our mission continues. al-Qaeda is wounded, not destroyed," but it was his opening statement and that banner that people will remember.
In January 2009, Bush said, "Clearly, putting 'Mission Accomplished' on an aircraft carrier was a mistake."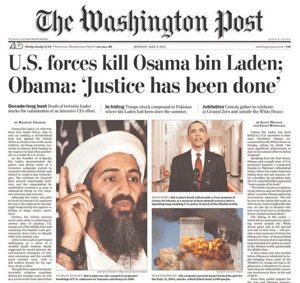 2011 – Osama bin Laden, the mastermind behind the September 11, 2001, terrorist attacks in the United States, was killed by U.S. forces during a raid on his compound hideout in Pakistan. The 54-year-old leader of al-Qaeda, the terrorist network of Islamic extremists, had been the target of a nearly decade-long international manhunt.
The raid – which began at approximately 12:30am, May 2 in Pakistan, and 3:30pm, May 1 in Washington – began when 23 U.S. Navy SEALs in two Black Hawk helicopters descended on the compound in Abbottabad, a tourist and military center north of Pakistan's capital, Islamabad. One of the helicopters crash-landed into the compound but no one aboard was hurt.
During the raid, which lasted approximately 40 minutes, five people, including bin Laden and one of his adult sons, were killed by U.S. gunfire. No Americans were injured in the assault. Afterward, bin Laden's body was flown by helicopter to Afghanistan for official identification, then buried at an undisclosed location in the Arabian Sea less than 24 hours after his death, in accordance with Islamic practice.
At 11:30pm, President Barack Obama spoke to the nation from the White House.
"Today, at my direction, the United States launched a targeted operation against that compound in Abbottabad, Pakistan. A small team of Americans carried out the operation with extraordinary courage and capability. No Americans were harmed. They took care to avoid civilian casualties. After a firefight, they killed Osama bin Laden and took custody of his body."
A decade of waiting was finally over.
Compiled by Ray Lemire ©2019 RayLemire.com. / Streamingoldies.com. All Rights Reserved.
[whohit]May-1-2019[/whohit]