"There is no doubt, there is nothing equivocal, there are no ambiguities. What happened on Bloody Sunday was both unjustified and unjustifiable. It was wrong."
~David Cameron
Former British Prime Minster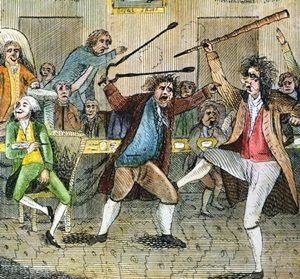 1798 – Rep. Matthew Lyon (VT) spit in the face of Rep. Roger Griswold (CT) in the U.S. House of Representatives.
Lyon, a staunch anti-federalist, accused the Connecticut representative of ignoring the interests of his constituents for his own profit.
Griswold took this as a personal insult on his character and retaliated by questioning Lyon's war record during the Revolution, calling him a coward (Lyon had been temporarily dishonorably discharged from the Continental Army). Lyon's response was to spit tobacco juice in Griswold's eye.
Two weeks later, Griswold, incensed that the House had failed to expel Lyon for spitting on him, sought justice against the "gross indecency" by caning Lyon on the House floor. Lyon defended himself with a pair of fire tongs.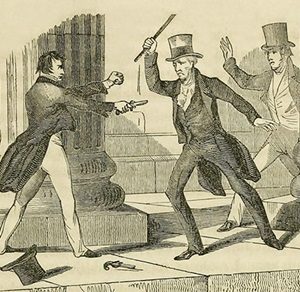 1835 – In the first assassination attempt against a President of the United States, Richard Lawrence attempted to shoot president Andrew Jackson.
Lawrence, a house painter from Virginia, had become convinced he was King Richard III of England but was not receiving money owed to him because of President Andrew Jackson's opposition to the Second Bank of the United States.
As Jackson was leaving the funeral of a congressman at the Capitol, Lawrence aimed two pistols at Jackson's back but both misfired. Jackson turned around and beat Lawrence to the ground.
A jury subsequently found Lawrence "not guilty by reason of insanity." He spent the remainder of his life in insane asylums and died in 1861.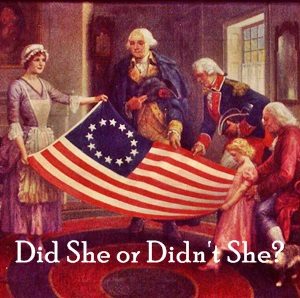 1936 – Betsy Ross, widely credited with making the first American flag, died at the age of 84.
There actually is no credible historical evidence – letters, diaries, newspaper accounts or bills of sale – that Ross (then known as Elizabeth Claypoole) either made or even had a hand in designing the American flag before it made its debut in 1777.
The story cropped up in 1870, almost 100 years after the first flag was sewn, when William Canby, her grandson, told the Historical Society of Pennsylvania in Philadelphia that his grandmother had made the flag at George Washington's behest.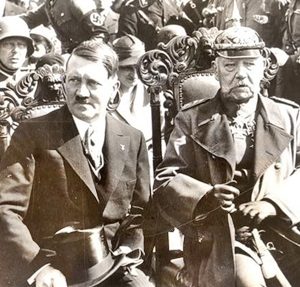 1933 – After being appointed by President Paul von Hindenburg, Adolf Hitler was sworn in as Reich Chancellor of Germany.
It was this event that would become termed Hitler's "seizure of power." The term was originally used by some Nazis to suggest a revolutionary process, though Hitler, and others, used the term "take-over of power", reflecting that the transfer of power took place within the existing constitutional framework and suggesting that the process was legal.
Both within Germany and abroad initially there were few fears that Hitler could use his position to establish his later dictatorial single-party regime.
Rather, the conservatives that helped to make him chancellor were convinced that they could control Hitler and "tame" the Nazi Party.
They could not have been more wrong.
On August 2, 1934, the much anticipated death of 87-year old President Hindenburg finally occurred. Within hours, the Nazi Reichstag announced the following law:
Section 1 The office of Reich President will be combined with that of Reich Chancellor. The existing authority of the Reich President will consequently be transferred to the Führer and Reich Chancellor, Adolf Hitler.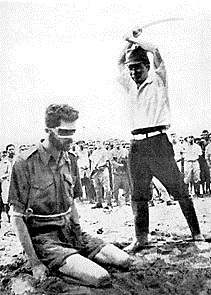 1942 – Japanese forces invaded the island of Ambon in the Dutch East Indies.
Over 300 captured Allied troops were massacred at Laha airfield. Three-fourths of the remaining POWs did not survive the end of the war, including 250 men who were shipped to Hainan Island in South China Sea and never returned.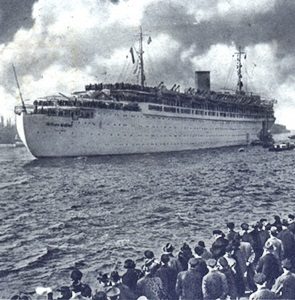 1945 – The Wilhelm Gustloff, overfilled with German civilians and military personnel from East Prussia, sank in the Baltic Sea after being torpedoed by a Soviet submarine.
Although nearly 1,000 passengers were rescued, approximately 9,500 others, including about 5,000 children, perished.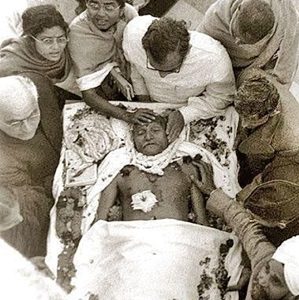 1948 – Mahatma Gandhi, an Indian activist who was the leader of the Indian independence movement against British rule, was assassinated by Nathuram Godse, a Hindu extremist.
As Gandhi was preparing to conduct a multi-faith prayer meeting, Godse stepped out from the crowd flanking the path leading to the dais and into Gandhi's path, firing three bullets at point-blank range.
Godse and his accomplice Narayan Apte were sentenced to death and died by hanging in 1949.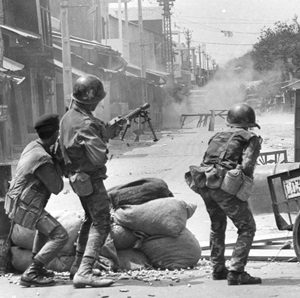 1968 – The Tet offensive began as Communist forces launched surprise attacks against South Vietnamese provincial capitals.
The offensive was countrywide and well-coordinated; eventually more than 80,000 North Vietnamese and Viet Cong troops struck more than 100 towns and cities.
Although the initial attacks stunned both the U.S. and South Vietnamese armies, causing them to lose control of several cities temporarily, they quickly regrouped, beat back the attacks, and inflicted heavy casualties on North Vietnamese and Vietcong forces.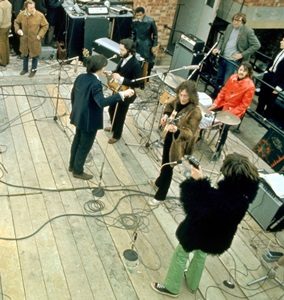 1969 – The Beatles performed in public for the first time in 2¹/₂ years (and as it turned out, it would be the last time) in an impromptu 42-minute gig on the roof of their Apple Corps headquarters at 3 Savile Row in London.
When the Beatles first started playing, there was some confusion from spectators watching five stories below, many of whom were on their lunch break. While most responded positively to the concert, the Metropolitan Police grew concerned about noise and traffic issues.
As police ascended to the roof, the Beatles realized that the concert would eventually be shut down, but continued to play for several more minutes.
The concert came to an end with John Lennon saying, "I'd like to say thank you on behalf of the group and ourselves and I hope we've passed the audition."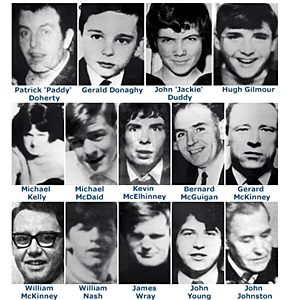 1972 – 28 unarmed civilians were shot by British soldiers in Derry, Northern Ireland on what became known as "Bloody Sunday."
The victims were peacefully protesting against the mass arrest and internment (imprisonment without trial) of 342 people suspected of being involved with the Irish Republican Army, which was waging a campaign for a united Ireland against the British state.
Many of the victims were shot while fleeing from the soldiers and some were shot while trying to help the wounded.
Fourteen people (shown above) died: thirteen were killed outright, while the death of another man four months later was attributed to his injuries.
The following day, British Home Secretary Reginald Maudling, speaking to the House of Commons said, "The Army returned the fire directed at them with aimed shots and inflicted a number of casualties on those who were attacking them with firearms and with bombs." … which proved to be a hideous lie.
An inquest into the deaths was held in August 1973. The city's coroner, Hubert O'Neill, a retired British Army major, issued the final declaration:
"This Sunday became known as Bloody Sunday and bloody it was. It was quite unnecessary. It strikes me that the Army ran amok that day and shot without thinking what they were doing. They were shooting innocent people. These people may have been taking part in a march that was banned but that does not justify the troops coming in and firing live rounds indiscriminately. I would say without hesitation that it was sheer, unadulterated murder. It was murder."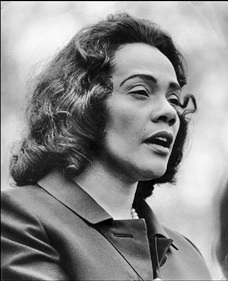 2006 – Coretta Scott King, the widow of Dr. Martin Luther King, Jr. and the "First Lady of the Civil Rights Movement," died of respiratory failure due to complications from ovarian cancer. She was 78.
She was the first African American to lie in the Georgia State Capitol Her funeral was attended by over 10,000 people, including Presidents George W. Bush, Bill Clinton, George H.W. Bush and Jimmy Carter.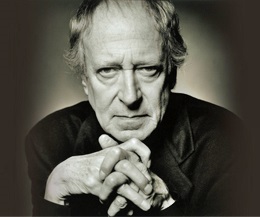 2011 – British composer John Barry died of a heart attack at the age of 77.
Barry composed the scores for 11 of the James Bond films between 1963 and 1987, and also arranged the guitar driven James Bond Theme which became synonymous with the series.
He won five Academy Awards; Best Original Song and Best Original Score for Born Free, and Best Original Score for The Lion in Winter, Dances With Wolves, and Out Of Africa.
Bond Factoid: The James Bond Theme was recorded on June 21, 1962, using five saxophones, nine brass instruments, a solo guitar and a rhythm section.
The guitar riff heard in the original recording of the theme was played by session guitarist Vic Flick, who was paid $25 for his work.

Compiled by Ray Lemire ©2019 RayLemire.com / Streamingoldies.com. All Rights Reserved.