"People always say that I didn't give up my seat because I was tired, but that isn't true. I was not tired physically. No, the only tired I was, was tired of giving in.
I was a person with dignity and self-respect, and I should not set my sights lower than anybody else just because I was black."
~Rosa Parks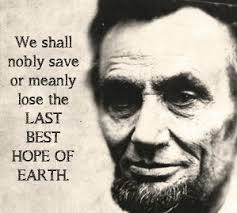 1862 – President Abraham Lincoln submitted his second Annual Message to Congress, in fulfillment of his duties, as spelled out in Article II, section 3 of the Constitution. Unlike today's State of the Union address being delivered to Congress in person, Lincoln's message was a written effort, read aloud by the secretary of the Senate.
Lincoln's closing paragraph was a statement on the trials of the time: "The dogmas of the quiet past are inadequate to the stormy present…fellow citizens, we cannot escape history…The fiery trial through which we pass will light us down, in honor or dishonor, to the latest generation. We say we are for the Union. The world will not forget that we say this. We know how to save the Union…In giving freedom to the slave, we ensure freedom to the free – honorable alike in what we give, and what we preserve. We shall nobly save, or meanly lose, the last best hope of earth."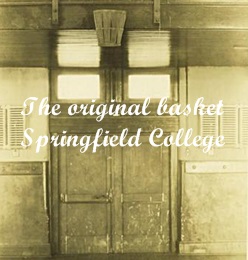 1891 – James Naismith, a physical education teacher at the International Young Men's Christian Association Training School (later Springfield College) in Springfield, MA, had been struggling with a rowdy class which was confined to indoor games throughout the harsh New England winters.
On this date, he nailed two peach buckets up on opposite ends of the school gym and instructed his students to toss soccer balls into them, thus inventing the game of what he called "Basket Ball".
In contrast to modern basketball, the original rules did not include what is known today as the dribble. The ball could only be moved up the court via a pass – and you could not run with the ball after catching it. Following each "goal," a jump ball took place in the middle of the court.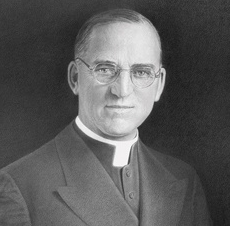 1917 – Father Edward Flanagan opened Boys Town, a farm village for wayward boys (and for girls since 1979), in an area west of Omaha, Nebraska.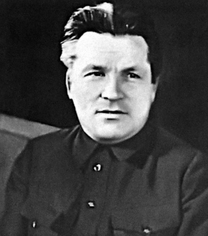 1934 – Sergey Kirov, a leader of the Russian Revolution and a high-ranking member of the Politburo, was shot to death at his Leningrad office by Communist Party member Leonid Nikolayev, likely at the instigation of Soviet leader Joseph Stalin.
Whatever Stalin's precise role in the assassination of his political rival Kirov, he used the murder as a pretext for eliminating many of his opponents in the Communist Party, the government, the armed forces, and the intelligentsia.
The Kirov assassination trials marked the beginning of Stalin's massive four-year purge of Soviet society, in which millions of people were imprisoned, exiled, or killed.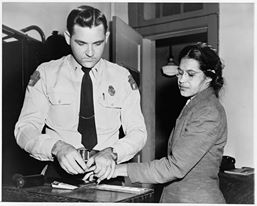 1955 – In Montgomery, Alabama, Rosa Parks was jailed for refusing to give up her seat on a public bus to a white man, a violation of the city's racial segregation laws.
The successful Montgomery Bus Boycott, organized by a young Baptist minister named Martin Luther King, Jr. followed Park's historic act of civil disobedience.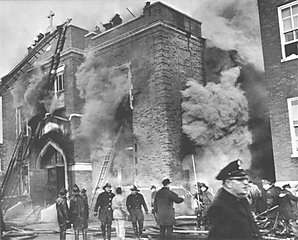 1958 – A fire at Our Lady of Angels School in Chicago killed 90 students and three nuns. The building did not have any sprinklers and no regular preparatory drills were conducted. When a small fire broke out in a pile of trash in the basement, it led to disaster.
The fire began about 2:30 p.m. and within minutes teachers on the first floor smelled it. These teachers led their classes outside, but did not sound a general alarm.
The school's janitor discovered the fire at 2:42 and shouted for the alarm to be rung. However, he was either not heard or the alarm system did not operate properly, and the students in classrooms on the second floor were completely unaware of the rapidly spreading flames beneath them.
It took only a few more minutes for the fire to reach the second floor. Some students jumped out windows to escape. One quick-thinking nun had her students crawl under the smoke and roll down the stairs, where they were rescued.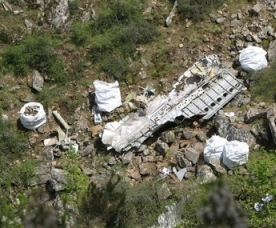 1981 – Inex-Adria Flight 1308 crashed on Corsica's Mont San-Pietro, killing all 180 people on board.
While in its holding pattern over Ajaccio-Campo dell'Oro Airport in France, the flight was instructed to descend through the minimum holding altitude of 6,800 feet.
The control tower mistakenly believed that Flight 1308 was out of holding pattern, believing the aircraft was already located over sea, while in reality it was located nine miles inland, over mountainous terrain of Corsica.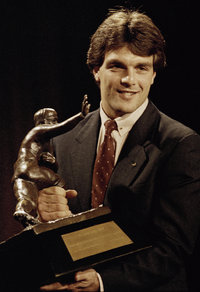 1984 – Eight days after his miracle pass to lead Boston College over Miami, Doug Flutie was named the Heisman Trophy winner.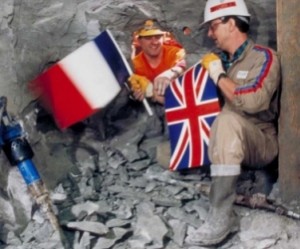 1990 – 132 feet below the English Channel, workers drilled an opening through a wall of rock. This was no ordinary hole – it connected the two ends of an underwater tunnel linking Great Britain with the European mainland for the first time in more than 8,000 years.
After workers drilled that final hole, they exchanged French and British flags and toasted each other with champagne. Final construction took four more years, and the Channel Tunnel finally opened for passenger service on May 6, 1994.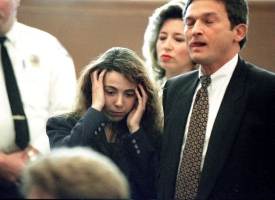 1992 – "Long Island Lolita" Amy Fisher was sentenced to prison for shooting and seriously wounding Mary Jo Buttafuoco, the wife of her lover, Joey Buttafuoco. Fisher served seven years.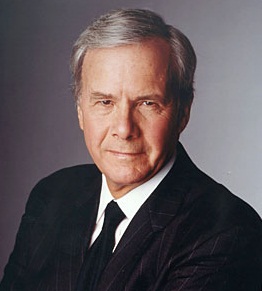 2004 – Tom Brokaw signed off (after 22 years) as the anchor of NBC Nightly News.
Compiled by Ray Lemire ©2018 RayLemire.com / Streamingoldies.com All Rights Reserved.