"If you have sacrificed my nation to preserve the peace of the world, I will be the first to applaud you. But if not, gentlemen, God help your souls."
~Jan Masaryk, Foreign Minister of Czechoslovakia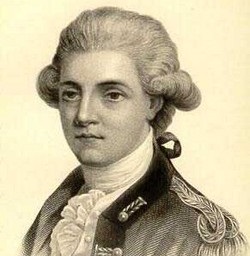 1780 – British spy John André was court-martialed, found guilty and sentenced to death by hanging.
André, an accomplice of Benedict Arnold, had been captured by six days earlier incriminating papers were found stashed in his boot.
It was the discovery of these papers that revealed the traitorous actions of Benedict Arnold to the U.S. authorities. Upon hearing of André's capture, Arnold fled to the British warship Vulture and subsequently joined the British in their fight against his country.
John André was executed by hanging in Tappan, New York, on October 2, 1780. He was 31 years old.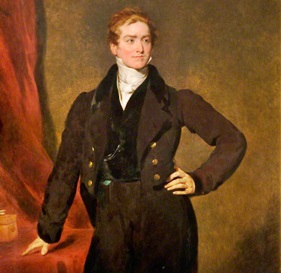 1829 – Greater London's Metropolitan Police was formed.
Home Secretary Sir Robert Peel had requested the action (the police were called 'Bobbies' in honor of him). The Bobbies' first official headquarters were at Scotland Yard; and Scotland Yard later became the official name of the force.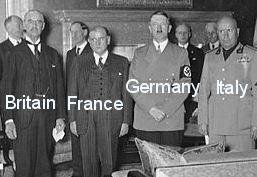 1938 – British Prime Minster Neville Chamberlain, French Prime Minister Édouard Daladier, German Chancellor Adolf Hitler, and Italian Prime Minister Benito Mussolini, agreed on the Munich Agreement which forced the Czechoslovak Republic to cede the Sudetenland, including the key Czechoslovak military defense positions, to Nazi Germany.
They signed the agreement at 1:30 the following morning. Czechoslovakia was informed by Britain and France that it could either resist Nazi Germany alone or submit to the prescribed annexations.
The Czechoslovak government, realizing the hopelessness of fighting the Nazis alone, reluctantly capitulated and agreed to abide by the agreement.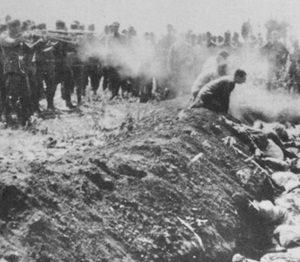 1941 – Nearly 34,000 Jews were brought to a suburban ravine known as Babi Yar, on the outskirts of Kiev, where men, women, and children were systematically machine-gunned in a two-day orgy of execution.
In the months following the massacre, German authorities stationed at Kiev killed thousands more Jews there, as well as non-Jews including Gypsies, Communists, and Soviet prisoners of war.
It is estimated that 100,000 people were murdered in total at Babi Yar.

1953 – Make Room For Daddy debuted on ABC. In 1957, the show would move to CBS for seven years.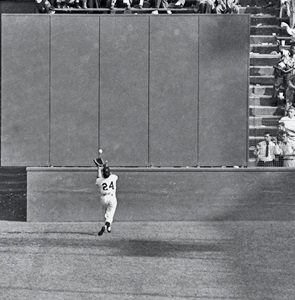 1954 – Willie Mays, centerfielder for the New York Giants, made an amazing over-the-shoulder catch of a fly ball hit by Cleveland Indians first baseman Vic Wertz to rob Wertz of extra bases in Game 1 of the 1954 World Series.
The catch has gone down as one of the greatest in the history of baseball.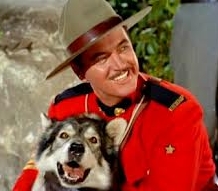 1955 – Sergeant Preston of The Yukon premiered on ABC, beginning a three-year run.
Although the setting of the program was Alaska, the bulk of the series was filmed in Ashcroft, Colorado.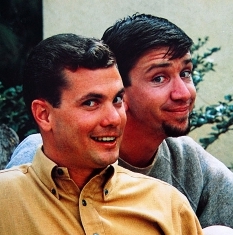 1959 – The Many Loves of Dobie Gillis premiered on CBS.
The series, which ran for four years, was significant as the first American network television program to feature teenagers as its lead characters, rather than as supporting characters in a program about a family.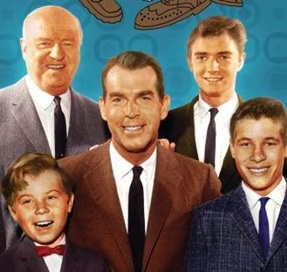 1960 – My Three Sons premiered on ABC.
In 1965, it switched to CBS and stayed there for another seven years.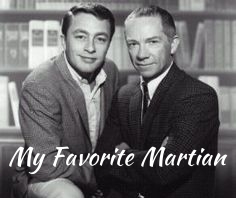 1963 – My Favorite Martian premiered on CBS. It lasted three years.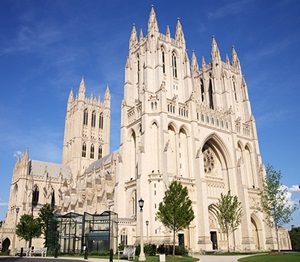 1990 – Construction of the Washington National Cathedral was finally completed, 83 years to the day after it started.
The total cost of building the Cathedral was $65 million, all of which was raised through private donations. It remains privately funded, with no direct funding for operations from the government or any national church.
Several notable American citizens are buried (or have their ashes interred) in Washington National Cathedral and its columbarium. They include President Woodrow Wilson, Admiral George Dewey and Helen Keller. State funerals for three American Presidents (Eisenhower, Reagan and Ford) have been held at the cathedral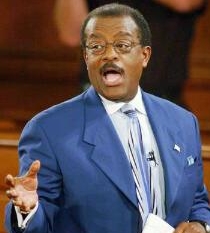 1995 – Following closing arguments, the jury in the murder trial of O.J. Simpson received their final instructions from Judge Lance Ito.
Johnnie Cochran's summation for the defense added controversy to an already very controversial trial.
Cochran compared the prosecution case to Hitler's campaign against the Jews, and in the process he did everything but put Detective Mark Fuhrmann on trial:
"There was another man not too long ago in this world who had those same views, who wanted to burn people, who had racist views, and ultimately had power over people in his country. People didn't care. People said he's crazy. He's just a half-baked painter. And they didn't do anything about it. This man, this scourge, became one of the worst people in the world, Adolf Hitler, because people didn't care, didn't stop him. He had the power over his racism and his anti-religionism. Nobody wanted to stop him….And so Fuhrman. Fuhrman wants to take all black people now and burn them or bomb them. That's genocidal racism. Is that ethnic purity? We're paying this man's salary to espouse these views."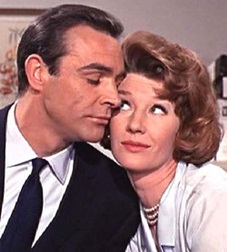 2007 – Actress Lois Maxwell (best known for her portrayal of Miss Moneypenny in the first fourteen James Bond films) died of cancer at the age of 80.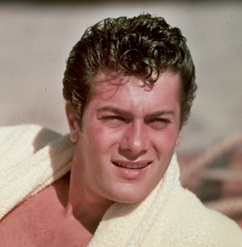 2010 – Actor Tony Curtis (Houdini, Sweet Smell Of Success, Some Like It Hot, Spartacus, The Boston Strangler, and nominated for an Oscar for Best Actor for The Defiant Ones) died of cardiac arrest at the age of 85.
Compiled by Ray Lemire ©2018 RayLemire.com / Streamingoldies.com. All Rights Reserved.