"Death is no more than passing from one room into another. But there's a difference for me, you know. Because in that other room I shall be able to see. If the blind put their hands in God's, they find their way more surely than those who see but have not faith or purpose."
~Helen Keller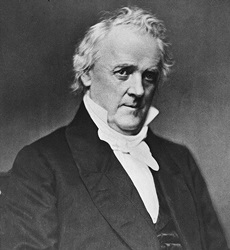 1868 – James Buchanan, the 15th President of the United States (1857-1861), died from respiratory failure at the age of 77.
The day before his death, Buchanan predicted that "history will vindicate my memory," but historians fault him for his failure to address the issue of slavery which brought the nation to the brink of civil war.
He ranks at or near the bottom in terms of vision/agenda-setting, domestic leadership, foreign policy leadership, moral authority, and positive historical significance of their legacy.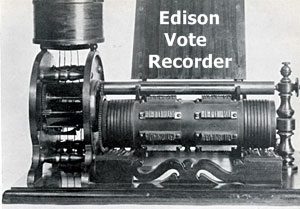 1869 – Thomas Edison received a patent for his electric voting machine. In Edison's vote-recorder – created for legislative bodies, such as the U.S. Congress, to record their votes in a more timely fashion than the time-honored voice vote system – a voting device was connected to the clerk's desk. At the desk, the names of the legislators were embedded in metal type in two columns – yes" and "no."
Legislators would move a switch on the device to point to either "yes" or "no," sending an electric current to the device at the clerk's desk. Congress wanted no part of any device that would increase the speed of voting – decreasing the time for filibusters and political wheeling and dealing – so Edison's vote-recorder was sent to the political graveyard.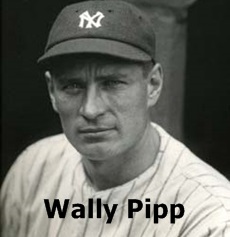 1925 – Lou Gehrig of the New York Yankees played the first of what would become 2,130 consecutive baseball games. He entered the game as a pinch hitter, substituting for shortstop Paul "Pee Wee" Wanninger.
The next day, Yankees manager Miller Huggins started Gehrig in place of regular first baseman Wally Pipp – not because Pipp had a headache as the myth says – but because Huggins wanted to shake up the lineup for the struggling Yankees. Gehrig went on to start every Yankees game until his retirement in 1939.
Gehrig's record of 2,130 consecutive games endured for 56 years until Baltimore Orioles shortstop Cal Ripken, Jr., surpassed it on September 6, 1995. Pipp was traded to Cincinnati following the 1925 season and played with them for three seasons before retiring.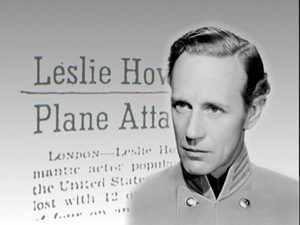 1943 – Actor Leslie Howard (The Scarlet Pimpernel, Of Human Bondage, Pygmalion and best known for his role as Ashley Wilkes in Gone With The Wind) died when an airliner on which he was a passenger was shot down over the Bay of Biscay, off the coasts of France and Spain. He was 50.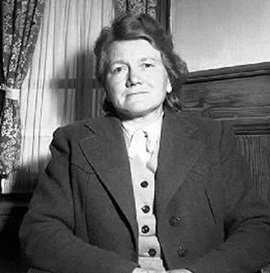 1960 – Paula Hitler, the younger (by seven years) sister of Adolf Hitler, and the last surviving member of the dictator's immediate family died at the age of 64 in Berchtesgaden, Germany.
By her own account, after losing a job with a Viennese insurance company in 1930 when her employers found out who she was, she received financial support from her brother (which continued until his suicide in 1945), and lived under the name Wolff at his request.
She was arrested by U.S. intelligence officers in May 1945 and debriefed. She could not bring herself to believe that her brother had been responsible for the Holocaust.
After being released from American custody, she moved to Vienna and lived on her savings for a time, then worked in an arts and crafts shop. In 1952, she moved to Berchtesgaden and lived in seclusion in a two-room flat under the name of Paula Wolff.

1962 – Near Tel Aviv, Israel, Adolf Eichmann, the Nazi SS officer who organized Adolf Hitler's "final solution of the Jewish question," was executed by hanging for his crimes against humanity.

1967 – The Beatles released Sgt. Pepper's Lonely Hearts Club Band in England. The album, which was released in the U.S. the following day, is regarded by many as the greatest in the history of rock and roll.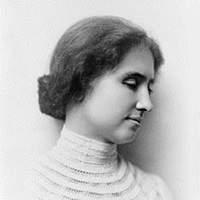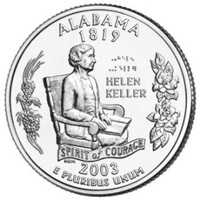 1968 – Helen Keller died in Westport, Connecticut, at the age of 87.
At 19 months old Keller contracted an unknown illness described by doctors as "an acute congestion of the stomach and the brain," which some historians and physicians believe might have been scarlet fever or meningitis. The illness left her both deaf and blind.
When Helen was seven, her father hired Anne Sullivan, herself visually impaired, to teach Helen.
Sullivan started by spelling words into Helen's hand; within six months this method proved to be working when Keller had learned 575 words, some multiplication tables, as well as the braille system. It was the beginning of a relationship during which Sullivan evolved into Keller's governess and eventually her companion.
In 1900, Keller was accepted at Radcliffe College. Her admirer, Mark Twain, had introduced her to Standard Oil tycoon Henry Huttleston Rogers, who, with his wife Abbie, paid for her education. In 1904, at the age of 24, Keller graduated from Radcliffe, becoming the first deaf-blind person to earn a Bachelor of Arts degree at the school.
Keller learned to speak – albeit in a halting manner – and spent much of her life giving speeches and lectures on aspects of her life. She became an accomplished writer, publishing, among other books, The World I Live In, Out Of The Dark, My Religion, Helen Keller's Journal and Teacher.
For her work on behalf of the blind and the deaf, she was widely honored and in 1964 was awarded the Presidential Medal of Freedom, the nation's highest civilian honor, by President Lyndon Johnson.
In 2003, Alabama honored its native daughter (she was born in Tuscumbia, AL) on its state quarter. The Alabama quarter is the only circulating U.S. coin to feature braille (above her name on the coin).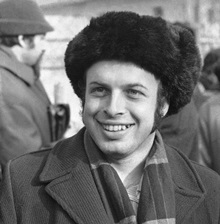 1977 – The Soviet government charged Anatoly Shcharansky, a leader among Jewish dissidents and human rights activists in Russia, with the crime of treason. The action was viewed by many in the West as a direct challenge to President Jimmy Carter's new foreign policy emphasis on human rights and his criticism of Soviet repression.
After what passed as a trial (in reality, it was a sham), Shcharansky was sentenced to 14 years in prison. He was finally released in February 1986, when he and four other prisoners were exchanged for four Soviet spies who had been held in the West.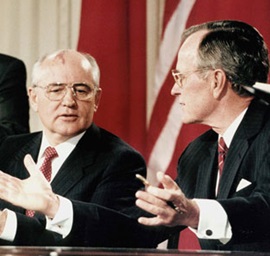 1990 – At a superpowers summit meeting in Washington, D.C., U.S. President George H.W. Bush and Soviet leader Mikhail Gorbachev signed a historic agreement to end production of chemical weapons and begin the destruction of both nations' sizable reserves of them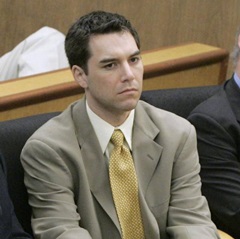 2004 – Opening statements began in the trial of Scott Peterson, accused of murdering his wife Laci and the couple's unborn son. On Christmas Eve 2002, the pregnant Laci had disappeared from Modesto, California.
Peterson was convicted of the first-degree murder of his wife and the second-degree murder of his unborn son in November. He was unemotional during the reading of the verdict. On March 16, 2005, Peterson was formally sentenced to death by lethal injection. He remains on death row in California's San Quentin prison.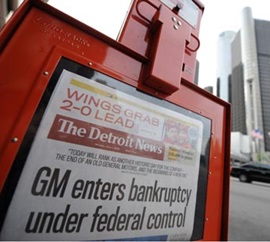 2009 – General Motors filed for Chapter 11 reorganization, reporting $82.29 billion in assets and $172.81 billion in debt. It was the fourth-largest Chapter 11 filing in U.S. history.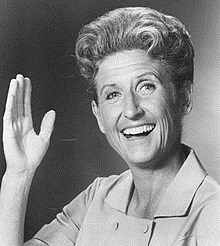 2014 – Actress Ann B. Davis died at 64 from a subdural hematoma after hitting her head in a fall.
She achieved prominence for her role in the NBC comedy The Bob Cummings Show (1955–1959), for which she twice won the Primetime Emmy Award for Outstanding Supporting Actress in a Comedy Series, but she was best known for playing the part of Alice Nelson, the housekeeper in ABC's The Brady Bunch from 1965-1974.
Compiled by Ray Lemire ©2018 RayLemire.com. / Streamingoldies.com. All Rights Reserved.
[whohit]June-1-18[/whohit]