"The sky over New England was crow black, pitch-black, Bible black, so black it could be difficult at night to keep to the path, so black that a line of trees might freely migrate to another location or that you might find yourself pursued after nightfall by a rabid black hog, leaving you to crawl home, bloody and disoriented, on all fours."
~Stacy Schiff, The Witches: Salem, 1692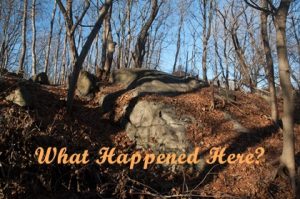 1692 – More than 125 people had been arrested on charges of witchcraft and were being held in Boston and Salem prisons, prompting Massachusetts Governor William Phips to ordered the establishment of a Special Court of Oyer and Terminer to handle the large numbers of people who were "thronging" the jails.
Phips appointed Lt. Gov. William Stoughton to head the special tribunal to deal with the witchcraft accusations. There was little to indicate that Stoughton would proceed with such ruthless conviction.
In the now-notorious Salem Witch Trials, Stoughton acted as both chief judge and prosecutor, ignoring or deliberately disregarding established legal protections for the accused, including depriving them of counsel, allowing closed conversations between accusers and judges, and allowing spectators to interrupt the proceedings with personal remarks and hearsay against the accused.
Many convictions were made because Stoughton permitted the use of spectral evidence, the idea that a demonic vision could only take on the shape or appearance of someone who had made some sort of devilish pact or engaged in witchcraft.
Stoughton was later appointed as the first Chief Justice of the Massachusetts Supreme Court, and died a prosperous landholder in Dorchester.
In 2016, a team of scholars at Salem State University verified the site (Proctor's Ledge, shown above) where 19 innocent people were hanged during the 1692 witch trials. The execution site is an area on the lower slope (not the top) of Gallows Hill, bounded by Proctor and Pope Streets in Salem, Massachusetts.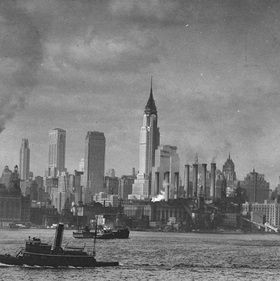 1930 – The Chrysler Building opened to the public in New York City. At 77 stories and 1,046 feet, the structure was the world's tallest building for 11 months before it was surpassed by the Empire State Building in 1931.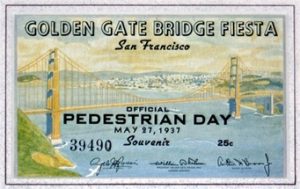 1937 – The Golden Gate Bridge, connecting San Francisco with Marin County, California, officially opened for pedestrians. The next day it opened to vehicular traffic. At the time, it was the longest suspension bridge in the world, at 4,200 feet.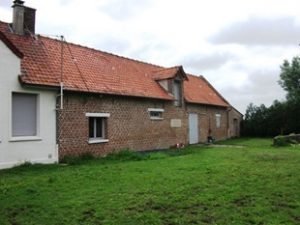 1940 – It looks like a simple farmhouse in the French countryside but what happened there was horrifying.
Units from Germany's SS Death's Head division, under the command of Fritz Knochlein. battled British troops just 50 miles from the port at Dunkirk in northern France as Britain's Expeditionary Force continued to fight to evacuate France.
With their ammunition supply exhausted, ninety-nine soldiers from a Royal Norfolk Regiment retreated to a farmhouse in the village of Paradis. Agreeing to surrender, the trapped regiment was ordered to an open field where they were searched and divested of everything from gas masks to cigarettes. The Germans led them across the road to a farmhouse wall (shown above) where they were machine-gunned and bayoneted.
Of the 99 members of the regiment, only two survived. Despite being wounded himself, Private William O'Callaghan survived and pulled Private Albert Pooley alive from the bodies in the field. After the war, Knochlein was located, tried and convicted by a war crimes court, with the two survivors acting as witnesses against him. He was executed in 1949.
No other German soldiers or officers were prosecuted for their roles in the massacre.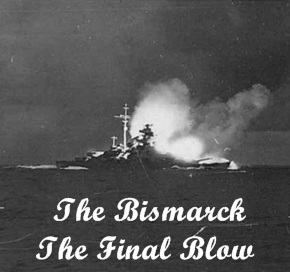 1941 – Three days after destroying British battle cruiser HMS Hood, Germany's massive battleship Bismarck was destroyed by British warships in the North Atlantic near France. The German death toll was more than 2,000.
In its battle with the Hood, the German ship had been damaged and was leaking fuel as it fled for occupied France. On May 26, air strikes by torpedo bombers from the British aircraft carrier Ark Royal disabled Bismarck's steering gear, jamming her rudders in a turning position and preventing her escape.
On this date, British battleships King George V and Rodney launched an all-out attack, aided by British heavy cruisers Norfolk and Dorsetshire. After nearly two hours of heavy bombardment (more than 2,800 shells and 450 hits), the "invincible" Bismarck took two final torpedo hits from Dorsetshire and capsized to port and slowly sank by the stern, disappearing from the surface.
The German death toll was more than 2,100.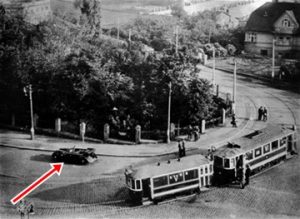 1942 – SS-Obergruppenführer Reinhard Heydrich, chief of the Reich Main Security Office, Reich Protector of Bohemia and Moravia – and most importantly, one of the main architects of the Holocaust – was ambushed by British-trained Czech freedom fighters in Prague.
Heydrich started his daily commute from his home in Panenské Břežany to his headquarters at Prague Castle. Jozef Gabcík and Jan Kubis waited at a train stop at a tight curve near Bulovka Hospital, knowing the curve would force the car to slow down dramatically. Heydrich's car (shown above) reached the spot two minutes later.
Gabcík stepped in front of the vehicle and tried to open fire with his machine gun, but it jammed. Heydrich ordered his driver to stop the car, then stood up to shoot Gabcík with his pistol. Kubiš threw a modified anti-tank grenade (concealed in a briefcase) at the vehicle. Its fragments ripped through the car's right rear bumper, embedding shrapnel and fibers from the car's upholstery in Heydrich's body upon detonation, even though the grenade failed to enter the car.
Heydrich staggered out of the car, apparently unaware of his shrapnel injuries, returned fire, and tried to chase Gabcík, but soon collapsed. He died on June 4th.
After Heydrich's death, implementation of the policies formalized at the infamous 1942 Wannsee conference he chaired was accelerated. It was at Wannsee the deadliest phase of the Holocaust, the Final Solution, was introduced.
The first three true death camps, designed for mass killing with no legal process or pretext, were built and operated at Treblinka, Sobibór, and Bełżec. The project was named Aktion Reinhard after Heydrich.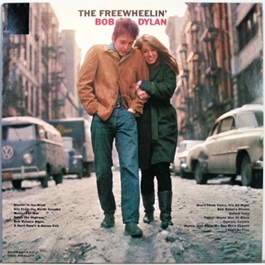 1963 – Bob Dylan released his second album, The Freewheelin' Bob Dylan.
Featuring songs such as Blowin' In The Wind, Don't Think Twice, It's All Right, A Hard Rain's a-Gonna Fall, and the powerful Masters of War, the album transformed him from an act known primarily in just New York City into a global music phenomenon.

1969 – Actor Jeffrey Hunter died from an intracranial hemorrhage after falling down the stairs at his home and fracturing his skull. He was 42.
He had major roles in three westerns; The Searchers, The Proud Ones and The Way To The Gold, but he is best remembered for playing the role of Jesus Christ in King Of Kings in 1961.
Hunter accepted the lead role of Captain Christopher Pike in The Cage, the first pilot episode of Star Trek, but declined to film a second pilot requested by NBC in 1965.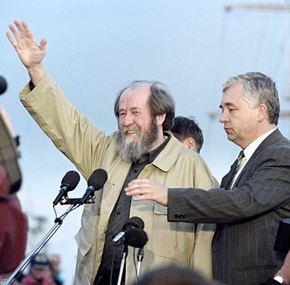 1994 – Two decades after being expelled from the USSR, Nobel laureate Aleksandr Solzhenitsyn returned to Russia in an emotional homecoming.
In 1945, Solzhenitsyn was sentenced to eight years of hard labor for criticizing Soviet premier Joseph Stalin in a letter to a friend. His prison experiences formed the basis for 1962s One Day In The Life of Ivan Denisovich, his extraordinary first novel.
In 1970, he was awarded the Nobel Prize in literature and began work on The Gulag Archipelago, his vast history of the Soviet totalitarian system, from Lenin's ascension to the official Soviet denunciation of Stalin. Foreign publication of this work led to his expulsion from the USSR in 1974, and he moved to the U.S., settling in the state of Vermont.
Soviet officials dropped charges of treason against Solzhenitsyn in 1990. One year later, the Soviet Union collapsed, leading to Solzhenitsyn's return home. Once there, he continued writing and often publicly criticized the post-Soviet Russian government.
Solzhenitsyn died of heart failure in Moscow on August 3, 2008. He was 89.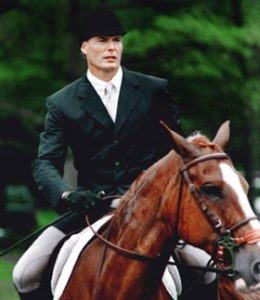 1995 – Actor Christopher Reeve (Superman) was paralyzed when he was thrown from his horse during a jumping event in Charlottesville, VA. Reeve was left unable to walk or breathe on his own, but made valiant efforts to recover from his injury and fight for other victims of paralyzing injuries before he passed away in 2004.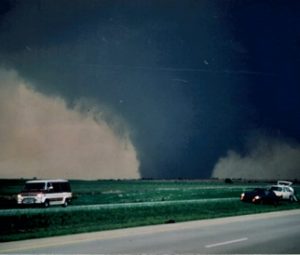 1997 – A tornado in Jarrell, Texas, destroyed the town and killed nearly 30 people. This F5 tornado – a rating indicating it had winds of more than 260 miles per hour – was unusual in that it traveled south along the ground; nearly all tornadoes in North America move northeast.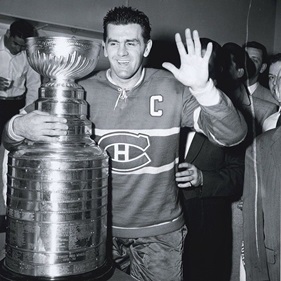 2000 – Hockey League Hall of Fame legend Joseph Henri Maurice "Rocket" Richard died of respiratory failure as a result of abdominal cancer. He was 78.
A member of the Montreal Canadiens for 18 seasons, he was the first player in NHL history to score 50 goals in one season and the first to reach 500 career goals. Richard was a member of eight Stanley Cup championship teams and played in 13 All-Star Games.
Do you want to know how good he really was? Following his retirement in 1960, the Hockey Hall of Fame waived its five-year waiting period for eligibility and inducted Richard into the hall in 1961.
That is how good he was.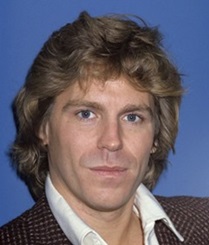 2011 – Actor Jeff Conaway (best known for his roles in the movie Grease and television series,Taxi) died of multiple causes, including pneumonia and encephalopathy (a syndrome of global brain dysfunction) attributable to drug overdoses. He was 60.
Compiled by Ray Lemire ©2018 RayLemire.com. / Streamingoldies.com. All Rights Reserved.