"What if you knew her, and found her dead on the ground…
How can you run when you know?"
~ Neil Young
The late Ronnie Bond (drummer with The Troggs – 'Wild Thing', 'Love Is All Around, 'With A Girl Like You) was born in 1940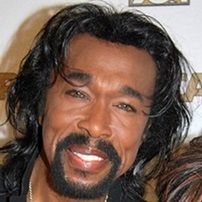 The late Nick Ashford (half of the Ashford & Simpson duo – 'Solid') was born in 1941
Rock Factoid: With wife Valerie Simpson, Ashford co-wrote hit songs for many other artists, including 'Ain't No Mountain High Enough' (Diana Ross), 'Ain't Nothing Like The Real Thing' (Marvin Gaye & Tammi Terrell), 'California Soul' (Fifth Dimension), 'Let's Go Get Stoned' (Ray Charles) and 'Cry Like A Baby' (Aretha Franklin).
The late Bruce Day (bass guitar with Pablo Cruise – 'Love Will Find A Way') was born in 1951
Sigmund Esco 'Jackie' Jackson (Jackson Five – 'I Want You Back') is 66
Mick Mars (born Robert Deal – lead guitarist with Mötley Crüe – 'Dr. Feelgood') is 66
Peggy Santiglia (The Angels – 'My Boyfriends Back') is 73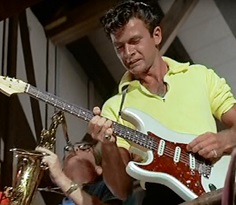 Dick Dale (born Richard Anthony Monsour – pioneering surf music guitarist – 'Miserlou') is 80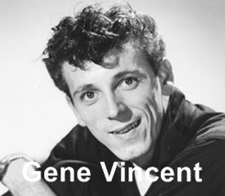 1956 – Gene Vincent recorded 'Be Bop-A-Lula' in Nashville.
Rock Factoid: The writing of the song is credited to Gene Vincent and his manager, Bill "Sheriff Tex" Davis. Allegedly, the song originated in 1955 when Vincent was recuperating from a motorcycle accident at the U.S. Naval Hospital in Portsmouth, Virginia. There, he met Donald Graves, who supposedly wrote the words to the song while Vincent wrote the tune. The song came to the attention of Davis, who bought out Graves' rights to the song for less than $100 and had himself credited as the lyric writer.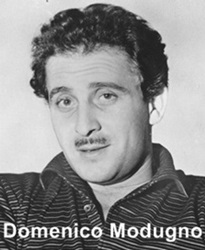 1959 – The First Grammy Awards were held.
Rock Factoid: Winners included 'Volare' by Domenico Modugno (Record of The Year and Song of The Year), 'Tequila' by The Champs (Best Rhythm & Blues) and 'Tom Dooley' by The Kingston Trio (Best Country).
Rock Factoid #2: Album of The Year went to Henry Mancini ('The Music From Peter Gunn'), while Perry Como ('Catch A Falling Star') won Male Vocalist. Ella Fitzgerald won Female Vocalist for 'Ella Fitzgerald Sings The Irving Berlin Songbook'
Rock Factoid #3: Songs that did NOT win a Grammy that year included 'All I Have To Do Is Dream' (Everly Brothers), 'Twilight Time' (Platters), 'Little Star' (Elegants) and 'Johnny B. Goode' (Chuck Berry). Not winning was one thing but none of those songs were even nominated!
Note: All awards were for songs released the previous year
1964 – Members of El Riot & The Rebels and The Krew Cats combined forces to create a new group … The Moody Blues.
1965 – The Beach Boys recorded 'Then I Kissed Her'.
1967 – The Doors recorded 'People Are Strange'.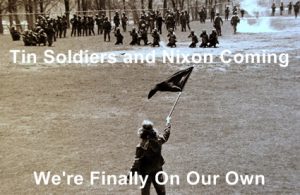 1970 – Four students were killed and nine were wounded by the National Guard at Kent State University in Kent, OH.
Murder Factoid: Near the crest of Blanket Hill on the campus of Kent State University, National Guardsmen fired 61 shots in 13 seconds toward the parking lot where students had gathered after a planned demonstration to protest the invasion of Cambodia had been banned.
Murder Factoid #2: The four students killed were Jeffrey Miller, Allison Krause, William Schroeder and Sandra Scheuer.
Rock Factoid: The incident inspired Neil Young to write 'Ohio'.
His words still pack a punch: "Four Dead In Ohio."
1979 – Bob Dylan recorded 'Gotta Serve Somebody' and 'Man Gave Names To All The Animals'.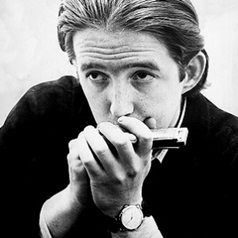 1987 – Paul Butterfield (blue harmonica and singer – 'Born In Chicago') died from an accidental drug overdose. He was 44.
1995 – John Fogerty was awarded $1.35 million by a San Francisco judge after winning a copyright lawsuit brought on by Saul Zaentz and Fantasy Records.
2012 – Adam 'MCA' Yauch (The Beastie Boys – '(You Gotta) Fight For Your Right (To Party) ') died of salivary gland cancer.
Compiled by Ray Lemire ©2017 RayLemire.com. / Streamingoldies.com. All Rights Reserved.