"Music is the great uniter. An incredible force. Something that people who differ on everything and anything else can have in common."
~ Sarah Dessen
The late John Wolters (drummer with Dr. Hook – 'When You're In Love With A Beautiful Woman') was born in 1945
Kim Gordon (bass and vocals with Sonic Youth – 'Tunic – Song for Karen') is 64
The Fantastic Johnny C (born Johnny Corley – 'Boogaloo Down Broadway') is 74
1955 – Radio DJ Alan Freed invalidated his contract as Coral Records A&R man only a month after he signed. Freed said he didn't have the time to do the job properly (not to mention the fact that the arrangement reeked of payola).
1960 – Elvis Presley recorded 'Wooden Heart'.
1965 – Barbra Streisand's first television special, My Name Is Barbra aired on CBS.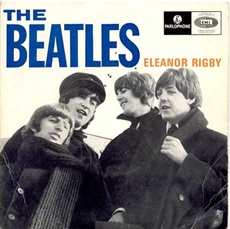 1966 – The Beatles recorded 'Eleanor Rigby' using a string octet, after which Paul overdubbed his lead vocal.
Rock Factoid: Legend has it the song was conceived from a gravestone in St. Peter's Churchyard in Wooton. St. Peter's Church played a major role in the birth of the Beatles as that is where a young Paul McCartney met John Lennon but Paul says the idea that Rigby's grave played any role in his song isn't the truth.
"I got the name Rigby from a shop in Bristol. I was wandering round Bristol one day and saw a shop called Rigby. And I think Eleanor was from Eleanor Bron, the actress we worked with in the film 'Help!' but I just liked the name. I was looking for a name that sounded natural. Eleanor Rigby sounded natural."
~ Paul McCartney
1968 – Hair opened on Broadway.
1968 – The Dave Clark Five released 'Please Stay' / 'Forget'.
1969 – Chicago Transit Authority (later to be called Chicago) released their debut album.
1969 – Three Dog Night released their cover version of Harry Nilsson's 'One'. It reached #5 on the Billboard Hot 100 and became the first of the group's seven gold records.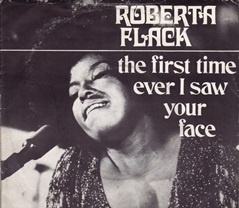 1972 – Roberta Flack had the #1 song on the Billboard Hot 100. I only mention this because 'The First Time Ever I Saw Your Face' was #1 the same day my youngest daughter Karen was born … so the title of the song was perfect. Thank you, Roberta, and Happy Birthday, Karen!
1974 – Olivia Newton-John released 'I Honestly Love You'. The song won Newton-John both the Grammy Award for Record of the Year and the Grammy Award for Best Female Pop Vocal Performance at the 17th Grammy Awards.
1978 – Cheap Trick began a two night stand at the Budokan Arena in Tokyo. The concerts were recorded and 'Cheap Trick At Budokan' was released the following year. It went on to sell three million copies in the U.S. alone.
1980 – Bob Seger released 'Against The Wind'.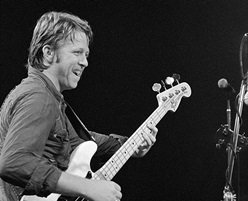 1980 – Tommy Caldwell (bass guitar with The Marshall Tucker Band – 'Heard It In A Love Song') died in a car accident.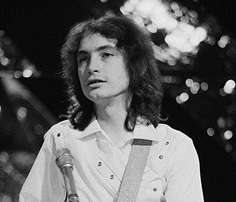 1981 – Steve Currie (bass guitar with T. Rex – 'Bang A Gong') died in a car accident.
Rock Factoid: If ever a band was doomed, it was T. Rex. Lead singer/guitarist/songwriter Marc Bolan died in a car accident in 1977. Percussionist/bass guitarist Steve Peregrin Took died in 1980 from asphyxiation from a cocktail cherry after his throat was numbed from his use of morphine and magic mushrooms. Currie, as noted above, died in 1981. Percussionist Mickey Finn died of liver failure in 2003, and keyboardist Dino Dines died of a heart attack in 2004. There is some good news. Drummer Bill Legend is still alive at 72!

1988 – B.W. Stevenson ('My Maria') died of heart failure following surgery.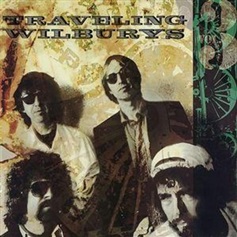 1988 – The Traveling Wilburys recorded 'You Took My Breath Away' and 'Dirty World'.
1990 – Don Everly's daughter Erin married Axl Rose of Guns N' Roses (they separated a month later but reunited twice before the marriage was finally annulled the next year.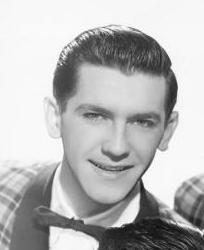 2010 – Corrado 'Connie' Codarini (The Four Lads – 'Standin' On The Corner') died of natural causes.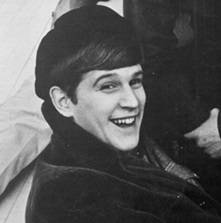 2015 – Jack Ely (lead singer with The Kingsmen – 'Louie Louie') died after a prolonged illness. He was 71.
Rock Factoid: Ely's garbled vocal on his band's biggest hit drew the attention of the FBI, who was convinced Ely was singing obscene lyrics. After a thorough investigation, they admitted they didn't know what he was singing and the matter was dropped.
Compiled by Ray Lemire ©2017 RayLemire.com. / Streamingoldies.com. All Rights Reserved.