A daily collection of births, deaths and events that created the soundtrack of our lives. These are YOUR rock and roll memories!
The late Don Kirshner (producer/promoter … the man behind The Monkees and TV's Rock Concert) was born in 1934.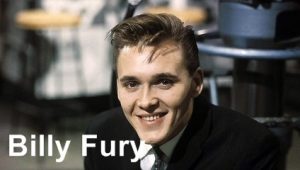 The late Billy Fury (born Ronald William Wycherley – 'Halfway To Paradise') was born in 1940.
Rock Factoid: In 1960, Fury was preparing for a tour and needing a backup band, auditioned and offered a group called the Silver Beetles the job for $40 a week, but only if they fired bass guitar player Stuart Sutcliffe. Silver Beetles leader John Lennon refused the offer.
Rock Factoid #2: Fury had a total of twenty-nine Top 40 hits in the British charts but never charted in America.
Victoria Caroline Adams Beckman (a/k/a Posh Spice with The Spice Girls –'Wannabe') is 43.
Michael Sembello ('Maniac') is 63.
Jan Hammer ('Miami Vice Theme') is 69.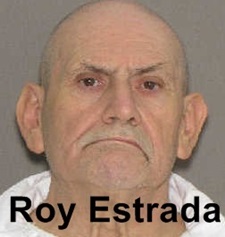 Roy Estrada (bass guitar with The Mothers of Invention – 'Invocation And Ritual Dance Of The Young Pumpkin' before co-founding Little Feat – 'Willin') is 74.
Rock Factoid: In 1994, Estrada was convicted in Orange County, CA, of the felony offense of committing a lewd act with a child. He received and served a six-year sentence.
He clearly didn't learn. In 2012, Estrada was sentenced to 25 years in a Texas prison for molesting a child younger than 14 over an extended period of time. He is not eligible for parole. He will be 93 years old before he is released from prison.

1953 – Lita Roza became the first British female (and the first recording artist from Liverpool) to reach #1 on the UK singles chart with '(How Much Is) That Doggie In The Window'.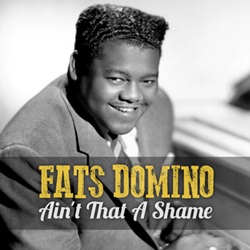 1955 – Fats Domino released 'Ain't That A Shame'.
Rock Factoid: Many R&B artists of that era had their songs covered by white pop performers whose versions were often more palatable to the mainstream public. Ain't That A Shame was a prime example. Pat Boone's cover version went to #1 on the Billboard charts while Fats had to settle for a #10 hit. Domino wasn't disturbed by that. To him, Boone's sales increased the amount of royalties Domino received as the song's co-writer. Boone later recalled being at a concert at which Fats invited him on stage, showed Pat a big gold ring on his finger and told the audience, "Pat Boone bought me this ring."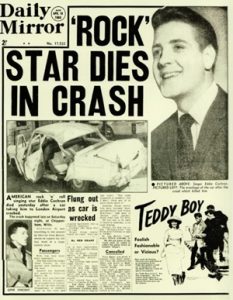 1960 – Eddie Cochran ('Summertime Blues') died in a car crash in England. The accident also left Gene Vincent ('Be-Bop-A-Lula') seriously injured.
Rock Factoid: After a show at the Bristol Hippodrome on April 16th, Eddie wanted a lift back to London with opening act Johnny Gentle, who had driven himself to Bristol, but his car was full.
There were no more trains at that time of night, so a taxi was called. Sometime after 11.00pm, driver George Martin, Eddie, Gene, Sharon Sheeley (songwriter and Cochran's girlfriend) and tour-manager Pat Thompkins, set off for London.
Martin lost control of the car on a bend at Rowden Hill just outside Chippenham and crashed into a lamp post. The impact sent Cochran up into the roof and forced the rear door open, throwing him onto the road.
After the car had come to a halt, Martin and Thompkins were able to walk away from the wreckage uninjured. But Vincent, Sheeley and Cochran weren't as fortunate. Vincent sustained lasting injuries to an already permanently damaged leg that would shorten his career and affect him for the rest of his life. Sheeley suffered a broken pelvis.
Eddie Cochran passed away on April 17. It was Easter Sunday. The cause of death was severe head injuries. He was only 21.
Rock Factoid #2: Cochran and Vincent may have faded from popular memory in the years since the tragic accident, but their contribution to rock and roll history can never be forgotten. It was Vincent's Be-Bop-A-Lula that John Lennon and his group, The Quarrymen, were playing at the 1957 garden party when he first met Paul McCartney, and it was Cochran's Twenty Flight Rock that Paul taught John to play that same day. And as every music fan knows, that afternoon led to the formation of The Beatles.
1964 – Them (with Van Morrison) made their first concert appearance (at The Maritime Hotel in Belfast, Northern Ireland).
1964 – Washington's FBI lab reported it couldn't determine the lyrics to The Kingsmen's 'Louie Louie'.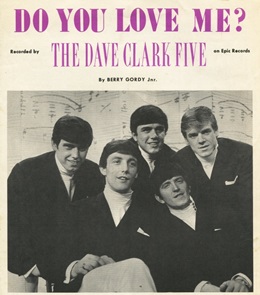 1964 – The Dave Clark Five released 'Do You Love Me?'/'Chaquita' in the U.S.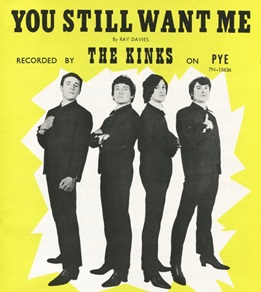 1964 – The Kinks released 'You Still Want Me' in the UK—1964
Rock Factoid: Despite the "heading for the charts" claim on the press release, the single was a major flop, selling less than 500 copies.
Rock Factoid #2: "We were thrilled to be on the same label (Pye) as The Searchers so we attempted to record a Searchers type pop single but it didn't work. The label was ready to drop us but Ray came up with 'You Really Got Me' and well, they couldn't drop us then, could they?" … Kinks' guitarist Dave Davies
1967 – The Music Explosion, a garage band from Mansfield, Ohio, released 'Little Bit O' Soul'. The song would peak at #2 on the Billboard Hot 100 and was the band's only Top 40 hit.
1969 – The Band made their concert debut (in San Francisco).
1970 – Johnny Cash played for President Richard Nixon at the White House.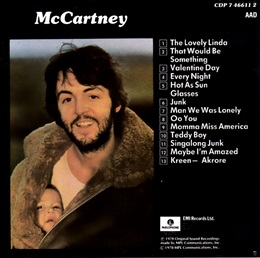 1970 – With every instrument played by the now former Beatle, Paul McCartney released his solo debut album ('McCartney') in England.
1971 – All four Beatles had solo singles in the charts at the same time. It was the only time it would happen.
George Harrison: 'My Sweet Lord'
Ringo Starr: 'It Don't Come Easy'
Paul McCartney: 'Another Day'
John Lennon: 'Power To The People'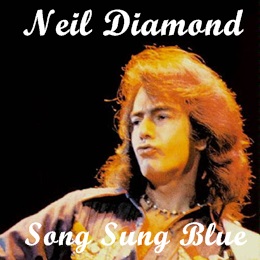 1972 – Neil Diamond released 'Song Sung Blue'. Inspired by the second movement of Mozart's Piano Concert #21, the single would reach #1 on the Billboard Hot 100.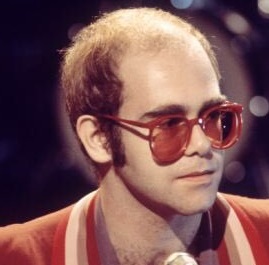 1972 – Elton John released 'Rocket Man'. The lyrics in the song were inspired by the short story The Rocket Man in The Illustrated Man by Ray Bradbury, and written by John's longtime collaborator Bernie Taupin. The single reached #6 in the U.S. and # 2 in the UK.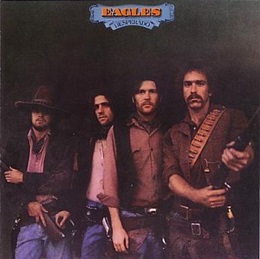 1973 – The Eagles released the 'Desperado' album.
Rock Factoid: Although the album is considered to be one of the greatest country-rock albums ever made, it peaked at #41 on the charts.
1974 – Vinnie Taylor (born Chris Donald – the very underrated lead guitarist with Sha Na Na) died from a heroin overdose.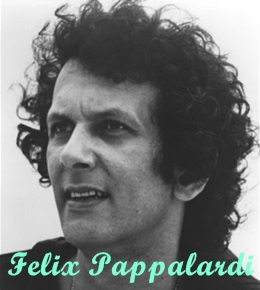 1983 – Felix Pappalardi (bass guitar with Mountain – 'Mississippi Queen' and the producer for Cream – 'Sunshine Of Your Love') died after being shot by his wife Gail Collins during a jealous rage. She claimed it was an accident but was found guilty of the lesser criminally negligent homicide and was sentenced to 16 months to 4 years in prison. She was released on parole in April 1985.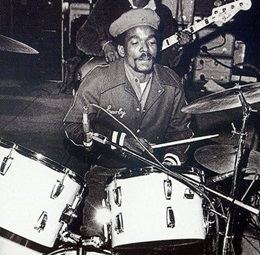 1987 – Carlton Barrett (drummer with Bob Marley & The Wailers – 'No Woman, No Cry') was shot to death outside his Jamaica home.
Rock Factoid: Barrett's wife, her lover Glenroy Carter and another man named Junior Neil were later arrested and charged with his murder. Albertine Barrett and Carter escaped the murder charge and were instead convicted and sentenced to seven years in prison for conspiracy. One year later, they were released on a legal technicality.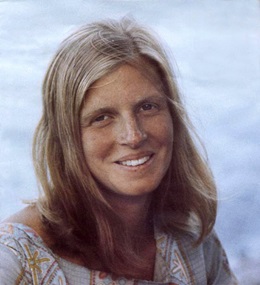 1998 – Linda McCartney ('Uncle Albert/Admiral Halsey' with husband Paul) died after a long battle with breast cancer.
2004 – Kurt Cobain's Mark IV-style Mosrite Gospel guitar sold for $117,500 at the Icons of 20th Century Music auction held in Dallas, TX. Other items included Elton John and Bernie Taupin's song writing piano which sold for $164,500, a 1966 Rickenbacker guitar owned by the Byrds' Roger McGuinn, which sold for $99,000. A 14-karat white gold Omega watch Buddy Holly was wearing when his plane crashed sold for $130,000—2004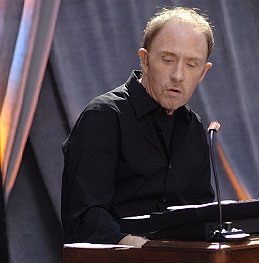 2008 – Danny Federici (keyboards with Bruce Springsteen's E Street Band – 'Hungry Heart') died after a three-year struggle with melanoma.
Compiled by Ray Lemire ©2017 RayLemire.com. / Streamingoldies.com. All Rights Reserved.