Henry McCullough, whose searing first-take guitar solo was the centerpiece of Paul McCartney and Wings' chart-topping My Love, has died. He was 72 and had been in poor health following a heart attack in 2012.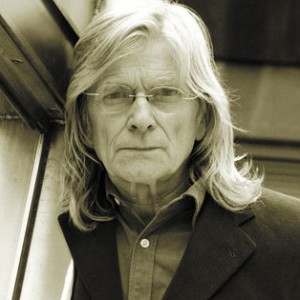 McCullough played the Woodstock concert in 1969 while with Joe Cocker's Grease Band. He would play on five Cocker albums in all, including the stinging guitar solo on Cocker's cover of The Beatles' She Came In Through The Bathroom Window.
He later appeared as the lead guitarist on the original 1970 soundtrack for Jesus Christ Superstar .
He joined Wings in 1972 and appeared on the band's 1973 Red Rose Speedway, which included My Love. During what became an 18-month stay with the band, he was part of Wings' first touring lineup and appeared on McCartney's James Bond film theme Live And Let Die. Other Wings songs featuring McCullough on lead guitar included Hi, Hi, Hi and Give Ireland Back To The Irish.
Musical differences with McCartney saw McCullough and drummer Denny Seiwll leave the band on the eve of the Band On The Run sessions.
McCullough's spoken words "I don't know; I was really drunk at the time" can be heard on Pink Floyd's album The Dark Side Of The Moon, at the end of the song Money. He later said he was recalling a fight he had the night before with his wife.
The guitarist also released a solo album called Mind Your Own Business in 1975 on Dark Horse, a record label founded by former Beatle George Harrison.
Though McCullough battled personal demons for years, he was in the midst of a more recent comeback that included regular performances and a new studio effort.
In 2011, he released Unfinished Business, which featured his own haunting composition Failed Christian – a tune that was quickly snapped up and covered by Nick Lowe. There was also a cover of Big Barn Red, a memorable deep cut from Red Rose Speedway. He reformulated the album-opening track as a torrid blues, adding a swaying vocal and a sizzling new riff.
McCullough's signature moment in rock history came when he insisted on playing the solo for My Love live in the studio.
"It was like playing a hand of cards, and having a royal flush," McCullough said in an interview in 2011. "Paul had this particular thing that he wanted me to play. That was the point of no return. I said, 'I'm sorry, I can't do this. I have to be left as the guitar player in the band. I want to have my own input, too.' Paul said, 'What are you going to do?' I didn't know. I simply said, 'I'm going to change things.' I was half terrified, half excited. I just started playing, and that's how it turned out — just as you hear it."
Like many of his peers, McCullough subsequently fought pitched battles against drugs and alcohol. An accident with a knife in the early 1980s severed tendons in his playing hand, nearly ending McCullough's career – and sidelining him for a lengthy amount of time.
"I have to reintroduce myself to people I may have upset in years gone by," he said in the 2011 interview. "After the accident, and because of my addiction to alcohol, I ended up having to busk about three miles from where I was born and raised. One minute I was playing the Royal Albert Hall and the next playing on the street for Kentucky Fried Chicken and a bottle of whiskey. Yet once you come out on the other side, you feel as happy as I do, and the past doesn't matter anymore. Every part of it has made me the man I am today, every little bit."