A person does not hear sound only through the ears;
he hears sound through every pore of his body.
~Hazrat Inayat Khan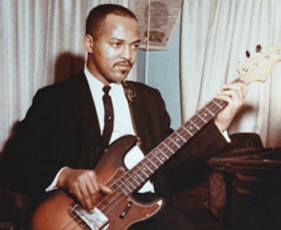 1936 – The late James Jamerson (bass guitar with Motown's core of studio musicians known as The Funk Brothers) was born.
Rock Factoid: Jamerson, regarded as one of the most influential bass players in modern music history, played on 95% of Motown recordings between 1962 and 1968. He performed on thirty #1 pop hits.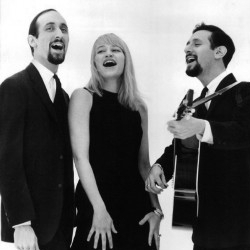 1962 – Following an appearance at The Bitter End in New York City's Greenwich Village, the trio of Peter, Paul & Mary were signed to a recording contract with Warner Bros. Records.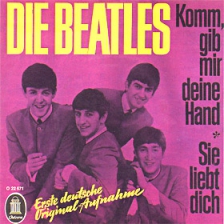 1964 – The Beatles recorded German versions of two of their hits; 'Komm, Gib Mir Deine Hand' (I Want To Hold Your Hand) and 'Sie Liebt Dich' (She Loves You) at the EMI Pathe Marconi Recording Studios in Paris, France.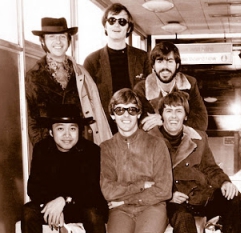 1968 – The Association released 'Everything That Touches You' / 'We Love Us'. It would become their fourth and final Top 10 single.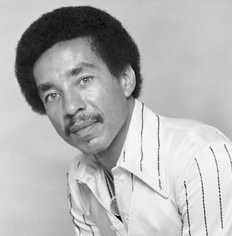 1972 – Smokey Robinson left The Miracles to focus on his role as Motown's vice president. Within a year, the retirement would be over and he began a solo career.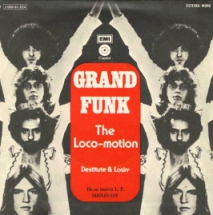 1974 – Grand Funk recorded 'The Loco-Motion'. It was released in May 1974 and just as Little Eva's original version had done in 1962, it would reach #1.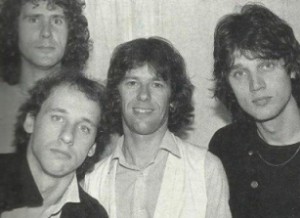 1979 – Dire Straits re-released 'Sultans Of Swing'.
Rock Factoid: The song was originally released in May 1978, but it did not chart at the time. Following its re-issue, it reached the top 10 in both the UK and the U.S., reaching #8 on the UK Singles Chart and #4 on the Billboard Hot 100.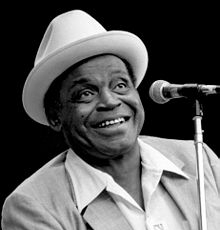 1992 – Willie Dixon (blues singer/musician who wrote and recorded 'Hoochie Coochie Man', 'I Just Want To Make Love To You', 'Spoonful', 'Little Red Rooster', and many more) died of heart failure at the age of 76.
Rock Factoid: His songs were covered by some of the biggest artists of the rock era, such as Cream, Jeff Beck, The Doors, Led Zeppelin, The Rolling Stones, and Steppenwolf. The debut albums by those artists all featured at least one Willie Dixon song, a measure of his influence on rock music.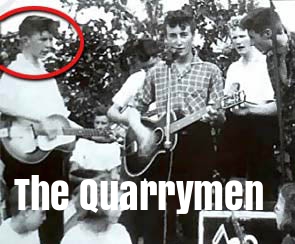 2005 – Eric Griffiths (original guitarist with The Quarrymen, John Lennon's early group) died of pancreatic cancer at the age of 64.
Rock Factoid: When Paul McCartney joined The Quarrymen in 1957, he aspired to be lead guitarist but his ineptitude at his one public attempt stymied that. The other band members decided that neither McCartney nor Griffiths were suitable lead guitarists. When George Harrison joined the band, it was suggested that Griffiths buy an electric bass and an amplifier but he could not afford it. Griffiths was not invited to McCartney's house for the next rehearsal. When he phoned them during the practice session, he was told he was no longer in the band.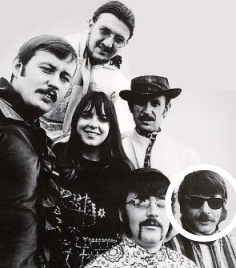 2013 – Kenny Hodges (bass guitar with Spanky & Our Gang – 'Sunday Will Never Be The Same', 'Lazy Day', 'Like To Get To Know You') died of pneumonia at the age of 76.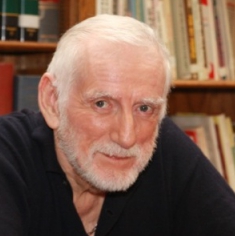 2015 – Songwriter/poet Rod McKuen died of respiratory arrest after suffering from pneumonia at the age of 81.
Rock Factoid: McKuen wrote over 1,500 songs for Barbra Streisand, Petula Clark, Dusty Springfield, Perry Como, Andy Williams, Johnny Mathis and Percy Faith, among others. Among his songs was 'Jean', a #2 hit for singer Oliver in 1969.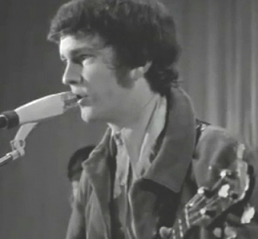 2015 – Danny McCullough (bass guitar with Eric Burdon &The Animals – 'San Franciscan Nights', 'Monterey', 'Sky Pilot') died of heart failure at the age of 69.
Compiled by Ray Lemire ©2016 RayLemire.com. All Rights Reserved.