1779 – General George Washington 's army settled in for the winter in Morristown, NJ. Washington moved into the Ford Mansion and was able to conduct his military business in the style of a proper 18th-century gentleman. However, the worst winter of the 1700s coupled with the collapse of the colonial economy ensured misery for Washington's underfed, poorly clothed and unpaid troops as they struggled for the next two months to construct their 1,000-plus "log-house city" from 600 acres of New Jersey woodland.
1824 – The House of Representatives convened to decide the presidential election because no candidate had received a majority in the Electoral College. John Quincy Adams was eventually chosen the winner over Andrew Jackson and Henry Clay.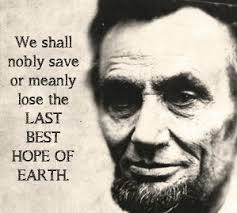 1862 – President Abraham Lincoln submitted his second Annual Message to Congress, in fulfillment of his duties, as spelled out in Article II, section 3 of the Constitution. Unlike today's State of the Union address being delivered to Congress in person, Lincoln's message was a written effort, read aloud by the secretary of the Senate.
Discussing the war effort, Lincoln argued that the nation possessed no natural internal boundaries, and the idea of dividing the land in half, between two warring sections, was inherently wrong. He added a stirring vision of the great basin of the West as the place where millions would ultimately come, in the future, to live and work together.
Just 10 weeks before, he had issued a preliminary proclamation warning that he would order the emancipation of all slaves in any state that did not end its rebellion against the Union by January 1, 1863. The measure was not welcomed by everyone in the North – it met with considerable resistance from conservative Democrats who did not want to fight a war to free slaves.
Lincoln's closing paragraph was a statement on the trials of the time: "The dogmas of the quiet past are inadequate to the stormy present…fellow citizens, we cannot escape history…The fiery trial through which we pass will light us down, in honor or dishonor, to the latest generation. We say we are for the Union. The world will not forget that we say this. We know how to save the Union…In giving freedom to the slave, we ensure freedom to the free – honorable alike in what we give, and what we preserve. We shall nobly save, or meanly lose, the last best hope of earth."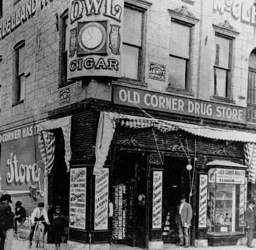 1885 – A pharmacist named Charles Alderton had created a new drink. He worked at a drugstore in Waco, Texas owned by Wade Morrison, and on this date Alderton offered it to Morrison as a test. Patrons at Morrison's Old Corner Drug Store soon learned of Alderton's new drink and began ordering a "Waco". The name was soon changed to Dr. Pepper.
The drink was marketed as a brain tonic and energizing pick-me-up, so another theory holds that it was named for the pep it supposedly gave to users. But still others believe the drink was named after a real Dr. Pepper of Christiansburg, VA. Census records show a young Morrison worked as a pharmacy clerk in Christiansburg. Supposedly, Morrison, in gratitude to Pepper for having given Morrison his first job, named the beverage after him.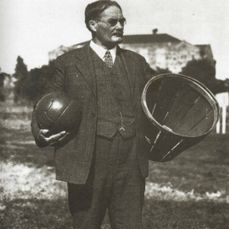 1891 – James Naismith, a physical education teacher at the International Young Men's Christian Association Training School (later Springfield College) in Springfield, MA, had been struggling with a rowdy class which was confined to indoor games throughout the harsh New England winters.
On this date, he nailed two peach buckets up on opposite ends of the school gym and instructed his students to toss soccer balls into them, thus inventing the game of basketball.
1913 – Henry Ford installed the first moving assembly line for the mass production of an entire automobile. His innovation reduced the time it took to build a car from more than 12 hours to two hours and 30 minutes.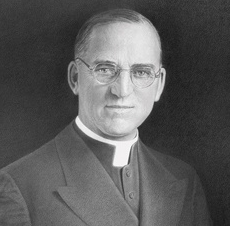 1917 – Father Edward Flanagan opened Boys Town, a farm village for wayward boys (and for girls since 1979), in an area west of Omaha, Nebraska.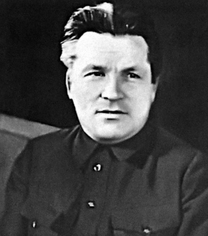 1934 – Sergey Kirov, a leader of the Russian Revolution and a high-ranking member of the Politburo, was shot to death at his Leningrad office by Communist Party member Leonid Nikolayev, likely at the instigation of Soviet leader Joseph Stalin.
Whatever Stalin's precise role in the assassination of his political rival Kirov, he used the murder as a pretext for eliminating many of his opponents in the Communist Party, the government, the armed forces, and the intelligentsia. Kirov's assassination served as the basis for seven separate trials and the arrest and execution of hundreds of notable figures in Soviet political, military, and cultural life. Each trial contradicted the others in fundamental details, and different individuals were found guilty of organizing the murder of Kirov by different means and for varying political motives.
The Kirov assassination trials marked the beginning of Stalin's massive four-year purge of Soviet society, in which millions of people were imprisoned, exiled, or killed.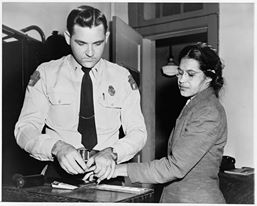 1955 – In Montgomery, Alabama, Rosa Parks was jailed for refusing to give up her seat on a public bus to a white man, a violation of the city's racial segregation laws. The successful Montgomery Bus Boycott, organized by a young Baptist minister named Martin Luther King, Jr., followed Park's historic act of civil disobedience.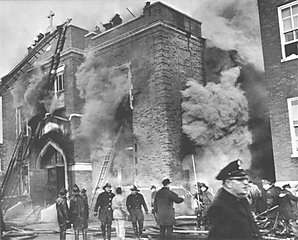 1958 – A fire at Our Lady of Angels School in Chicago killed 90 students and three nuns. The building did not have any sprinklers and no regular preparatory drills were conducted. When a small fire broke out in a pile of trash in the basement, it led to disaster.
The fire began about 2:30 p.m. and, within minutes, teachers on the first floor smelled it. These teachers led their classes outside, but did not sound a general alarm. The school's janitor discovered the fire at 2:42 and shouted for the alarm to be rung. However, he was either not heard or the alarm system did not operate properly, and the students in classrooms on the second floor were completely unaware of the rapidly spreading flames beneath them.
It took only a few more minutes for the fire to reach the second floor. Panic ensued. Some students jumped out windows to escape. Although firefighters who were arriving on the scene tried to catch them, some were injured. Firefighters also tried to get ladders up to the windows. One quick-thinking nun had her students crawl under the smoke and roll down the stairs, where they were rescued. Other classes remained in their rooms, praying for help.
1959 – Twelve nations, including the United States and the Soviet Union, signed the Antarctica Treaty, which bans military activity and weapons testing on that continent. It was the first arms control agreement signed in the Cold War period.
1969 – The U.S. government held its first draft lottery since World War II.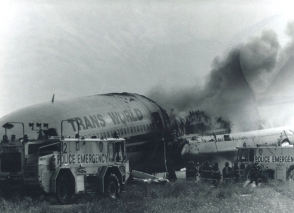 1974 – TWA Flight 514, en route from Indianapolis, IN and Columbus, Ohio to Washington Dulles International Airport, crashed into Mount Weather, Virginia. All 85 passengers and 7 crew members were killed.
1974 – Northwest Orient Airlines Flight 6231 crashed in Harriman State Park near Stony Point, NY. The plane had been chartered to pick up the Baltimore Colts football team in Buffalo, NY. All three crew members on board died when the aircraft struck the ground following a stall and rapid descent caused by the crew's reaction to erroneous air speed readings caused by atmospheric icing.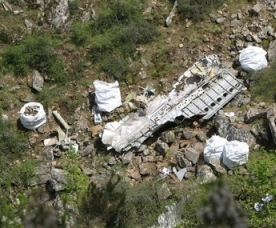 1981 – Inex-Adria Flight 1308 crashed on Corsica's Mont San-Pietro, killing all 180 people on board. While in its holding pattern over Ajaccio-Campo dell'Oro Airport in France, the flight was instructed to descend through the minimum holding altitude of 6,800 feet.
The control tower mistakenly believed that Flight 1308 was out of holding pattern, believing the aircraft was already located over sea, while in reality it was located nine miles inland, over mountainous terrain of Corsica.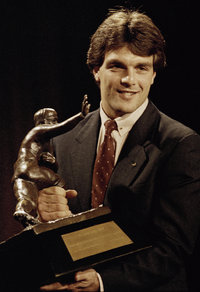 1984 – Eight days after his miracle pass to lead Boston College over Miami, Doug Flutie was named the Heisman Trophy winner.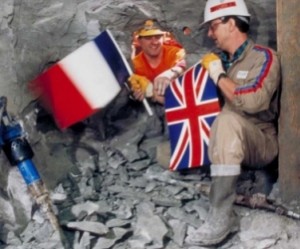 1990 – 132 feet below the English Channel, workers drilled an opening the size of a car through a wall of rock. This was no ordinary hole – it connected the two ends of an underwater tunnel linking Great Britain with the European mainland for the first time in more than 8,000 years.
After workers drilled that final hole, they exchanged French and British flags and toasted each other with champagne. Final construction took four more years, and the Channel Tunnel finally opened for passenger service on May 6, 1994.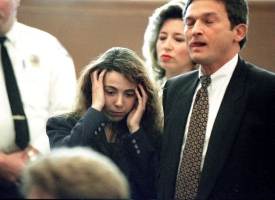 1992 – "Long Island Lolita" Amy Fisher was sentenced to prison for shooting and seriously wounding Mary Jo Buttafuoco, the wife of her lover, Joey Buttafuoco. Fisher served seven years.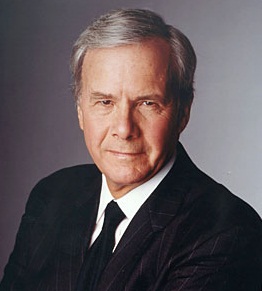 2004 – Tom Brokaw signed off (after 22 years) as the anchor of NBC Nightly News.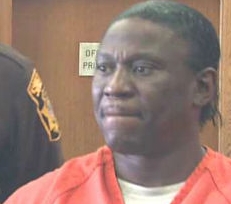 2013 – Walter Ellis, convicted of raping and strangling seven women in the Milwaukee area between 1986 and 2007, died in a hospital near the South Dakota Prison where he was serving multiple life sentences. He was luckier than his victims. Ellis died at the of 53 of natural causes.
Compiled by Ray Lemire ©2015 RayLemire.com. All Rights Reserved.

[whohit]dec-1-15[/whohit]