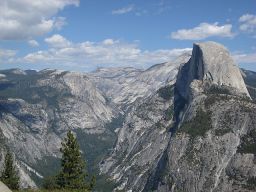 1890 – An act of Congress created Yosemite National Park, home of such natural wonders as Half Dome (shown above) and the giant sequoia trees. Environmental trailblazer John Muir and his colleagues campaigned for the congressional action, which was signed into law by President Benjamin Harrison and paved the way for generations of hikers, campers and nature lovers – along with countless "Don't Feed The Bears" signs.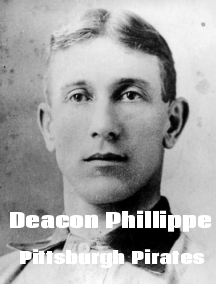 1903 – In the first modern World Series, the Pittsburgh Pirates beat the Boston Americans, 7-3 in Game 1. The Pirates went on to win the championship, five games to three in the best-of-nine series. It will surprise fans of today – not familiar with pitchers throwing complete games – to know that Pittsburgh pitcher Charles "Deacon" Phillippe pitched five complete games over the 13-day period it took to play the series.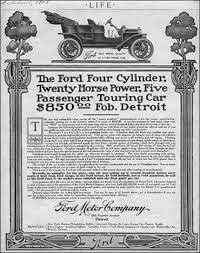 1908 – The first production Model T Ford was completed at the company's Piquette Avenue plant in Detroit. Between 1908 and 1927, Ford would build 15 million Model T cars. It was the longest production run of any automobile model in history until the Volkswagen Beetle surpassed it in 1972.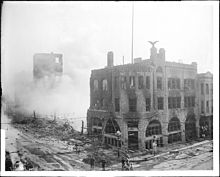 1910 – The Los Angeles Times building in Los Angeles was firebombed by a union member belonging to the International Association of Bridge and Structural Iron Workers. The explosion (caused by multiple sticks of dynamite) started a fire which killed 21 newspaper employees and injured 100 more.
1939 – Winston Churchill, who had recently been appointed First Lord of the Admiralty by British Prime Minister Neville Chamberlain, described Russia as "a riddle wrapped in a mystery inside an enigma" during a radio address on the invasion of Poland by Nazi Germany and the Soviet Union.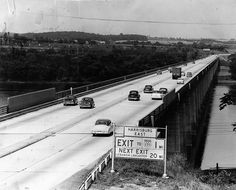 1940 – The Pennsylvania Turnpike, often considered the first superhighway in the United States, opened to traffic.
1946 – Mensa International, the largest and oldest high IQ society in the world, was founded at Lincoln College, in Oxford, England. It is a non-profit organization open to people who score at the 98th percentile or higher on a standardized, supervised IQ or other approved intelligence test.
1949 – Naming himself head of state, communist revolutionary Mao Zedong officially proclaimed the existence of the People's Republic of China. The proclamation was the climax of years of battle between Mao's communist forces and the regime of Nationalist Chinese leader Chiang Kai-Shek, who had been supported with money and arms from the American government. The loss of China, the largest nation in Asia, to communism was a severe blow to the United States, which was still reeling from the Soviet Union's detonation of a nuclear device one month earlier.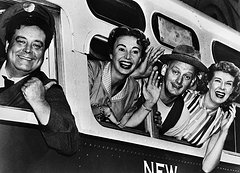 1955 – It had previously aired in sketch form on the DuMont Network's Cavalcade Of Stars and subsequently on The Jackie Gleason Show, but on this date, The Honeymooners officially premiered on CBS. Although it has, over the years, attained an almost cult status, only 39 episodes were ever broadcast. The program ended after one season, but lived on via syndication.
1957 – U.S. B-52 bombers in the Strategic Air Command went on 24-hour alert status because of the perceived threat of an attack from the Soviet Union.

1957 – Although it had been used on U.S. coins since 1864, "In God We Trust" was first used on paper money when it appeared on the one-dollar silver certificate.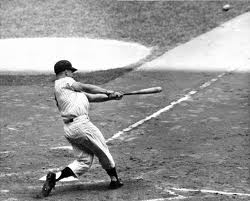 1961 – New York Yankee Roger Maris became the first major-league baseball player to hit more than 60 home runs in a single season. Babe Ruth had set the record of 60 in 1927. Maris and his teammate Mickey Mantle spent 1961 trying to break it.
After hitting 54 homers, Mantle injured his hip in September, leaving Maris to chase the record by himself. Finally, in the last game of the regular season, Maris hit his 61st home run off Tracy Stallard of the Boston Red Sox.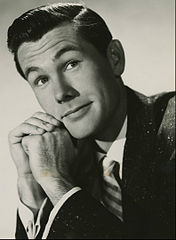 1962 – Johnny Carson replaced Jack Paar as host of the late-night talk program The Tonight Show. Carson went on to host the program for three decades, becoming one of the biggest figures in entertainment in the 20th century.
1962 – The Lucy Show – Lucille Ball's follow-up to I Love Lucy – premiered on CBS. It lasted six years.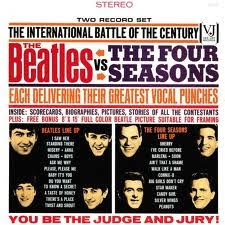 1964 – Vee-Jay Records packaged its 'Introducing The Beatles' album together with 'The Golden Hits of The Four Seasons' and came up with 'The Beatles Vs. The Four Seasons', complete with a scorecard.
1968 – Lead singer John Sebastian left The Lovin' Spoonful to concentrate on a solo career.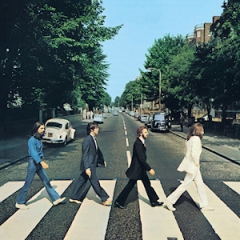 1969 – The Beatles' 'Abbey Road' album was released in the U.S.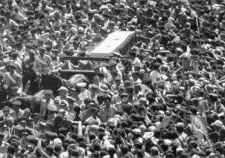 1970 – Scores of people were crushed or battered to death in Cairo as millions of people crowded onto the streets for Egyptian President Abdel Nasser's funeral.
Soldiers protecting the cortege were overwhelmed when a mass of men and women swarmed around the entourage. Soldiers used rifle butts and batons to repel the crowd in the ensuing pandemonium.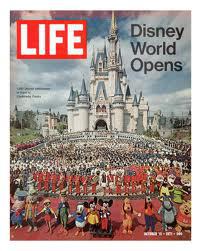 1971 – Walt Disney World opened in Orlando, Florida.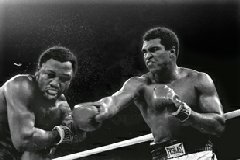 1975 – The "Thrilla in Manila" – the third and final boxing match between Muhammad Ali and Joe Frazier – was fought at the Araneta Coliseum in Quezon City, Metro Manila, Philippines. The bout is consistently ranked as one of the best in the sport's history and proved to be the culmination of the bitter rivalry between Ali and Frazier.
Eddie Futch, Frazier's trainer, decided to stop the fight before the start of the 15th round. Frazier, who by then could barely see, protested stopping the fight, shouting "I want him, boss," and trying to get Futch to change his mind. Futch replied, "It's all over. No one will forget what you did here today." Ali, who was also battered and exhausted, would later claim that this was the closest to dying he had ever been.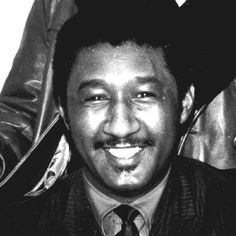 1975 – Al Jackson (drummer with Booker T. & The MG's – 'Green Onions') was killed by burglars … or was he murdered by his wife?
Jackson – who was shot in the chest by his wife three months earlier but didn't press charges – was in the process of moving from Memphis to Atlanta. After a night out, he returned home to find intruders and was shot him five times in the back. Barbara later claimed the burglars had tied her up but nothing appeared to be stolen and the house showed no signs of a disturbance.
Officials questioned how she managed to free herself in order to run out in the street pleading for help after Jackson had been murdered. Although they were considered as suspects, Barbara, singer Denise LaSalle, and LaSalle's boyfriend (the supposed triggerman) were never charged. The boyfriend was subsequently killed in a gunfight with Seattle police.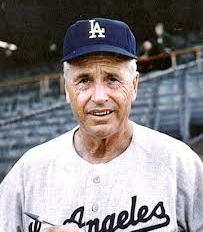 1984 – Walter Alston, the manager of the Brooklyn (and later) Los Angeles Dodgers between 1954 and 1976, died after suffering a heart attack. The Baseball Hall of Fame manager was 72.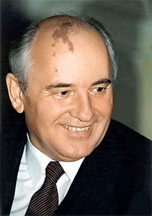 1988 – Having forced the resignation of Soviet leader Andrei Gromyko, Mikhail Gorbachev named himself head of the Supreme Soviet. Within two years, he was named "Man of the Decade" by Time magazine for his role in bringing the Cold War to a close.
Beginning in 1985, when he became general secretary of the Communist Party in the USSR, Gorbachev moved forward to both liberalize the Soviet economy and political life, as well as decrease tensions with the United States. By late 1991, the Soviet Union was moving toward dissolution, and Gorbachev retired from office in December 1991.

1993 – 12-year old Polly Klaas was abducted from her Petaluma, Calif., home during a slumber party and murdered. Her case inspired California's three-strikes law.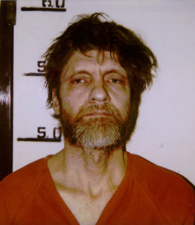 1996 – Theodore Kaczynski was charged by a U.S. federal grand jury with mailing a bomb that killed advertising executive Thomas Mosser in 1994. Kaczynski – better known as The Unabomber – pleaded guilty in January 1998 to mail bombings that killed three people and injured 23. He was sentenced in July 1997 to life without possibility of parole by a federal court in Sacramento, California.
1999 – Former NBA stars Wayne Embry and Kevin McHale, along with Women's Olympic basketball coach Billie Moore, Georgetown University coach John Thompson and Detroit Pistons owner Fred Zollner, were enshrined in the Naismith Memorial Basketball Hall of Fame.
2004 – Bruce Palmer (bass guitar with Buffalo Springfield – 'For What It's Worth') died of a heart attack.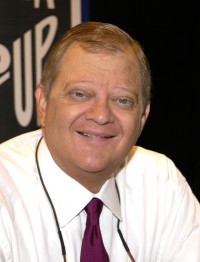 2013 – Espionage and military thriller author Tom Clancy, whose books includes The Hunt For Red October and Patriot Games, died in Baltimore at age 66 following a brief illness. During a career that spanned nearly 30 years, Clancy penned more than two dozen novels, a number of which were made into hit movies and popular video games. By the time of his death, more than 100 million copies of Clancy's books were in print and 17 of his novels had reached the top of The New York Times' best-seller list.
Compiled by Ray Lemire ©2015 RayLemire.com. All Rights Reserved.