U.S. and World History
1807 – The U.S. Congress passed an act to "prohibit the importation of slaves into any port or place within the jurisdiction of the United State…from any foreign kingdom, place, or country."
1836 – The Republic of Texas declared its independence from Mexico. Similar to the United States Declaration of Independence, this document focused on the rights of citizens to "life and liberty" but with an emphasis on the "property of the citizen."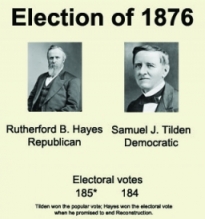 1877 – Just two days before inauguration, the U.S. Congress declared Republican Rutherford B. Hayes the winner of the 1876 presidential election over Democrat Samuel J. Tilden, even though Tilden had won the popular vote.
Hayes won an intensely disputed Electoral College vote after a Congressional commission awarded him twenty contested electoral votes. The result was the Compromise of 1877, in which the Democrats acquiesced to Hayes's election and Hayes ended all federal army intervention in Southern politics.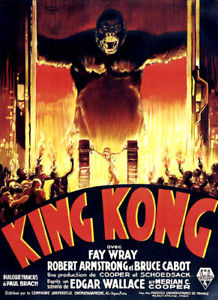 1933 – King Kong premiered in New York City.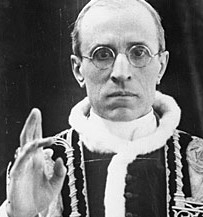 1939 – Roman Catholic Cardinal Eugenio Pacelli was elected pope and took the name Pius XII. He served until his death in 1958.
1944 – Train Number 8017 left Salerno, Italy heading for the rural area south of the city through the Apennine Mountains. It was raining as the 8017 began to ascend the Galleria delle Amri tunnel pass just outside of Balvano. Almost immediately, it was forced to stop.
Why this happened has never been determined, but either the train was unable to pull the overloaded freight cars up the slope or the train stopped to wait for a train descending in the opposite direction. In any case, the train sat idling in the tunnel for more than 30 minutes, and approximately 520 of the train's passengers were asphyxiated by the carbon monoxide as they sat in the train.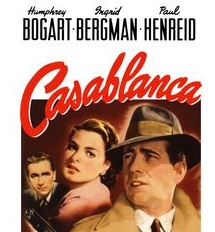 1944 – At the 16th Academy Awards, Casablanca was named Outstanding Motion Picture of 1943. The Best Actor of 1943 was Paul Lukas for Watch On The Rhine, and the Best Actress award was presented to Jennifer Jones for The Song Of Bernadette.
Best Actor in a Supporting Role went to Charles Coburn for The More The Merrier, and Best Actress in a Supporting Role was Katina Paxinou in For Whom The Bell Tolls.
1949 – Captain James Gallagher landed his B-50 Superfortress Lucky Lady II in Fort Worth, TX after completing the first non-stop around-the-world airplane flight in 94 hours and one minute.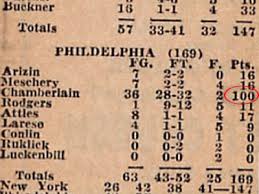 1962 – Wilt Chamberlain of the Philadelphia Warriors scored 100 points in a game against the New York Knicks, an NBA record that still stands. Chamberlain sank 36 field goals and 28 foul shots.
1965 – The U.S. and South Vietnamese Air Force began Operation Rolling Thunder, a sustained bombing campaign against North Vietnam.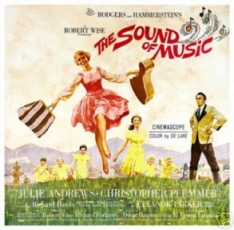 1965 – The movie version of the Rodgers and Hammerstein musical The Sound Of Music, starring Julie Andrews and Christopher Plummer, had its world premiere in New York City. The film would win five Academy Awards, including Best Picture.
1967 – Senator Robert Kennedy (D-New York) proposed a three-point plan to help end the war. The plan included suspension of the U.S. bombing of North Vietnam and the gradual withdrawal of U.S. and North Vietnamese troops from South Vietnam with replacement by an international force. Secretary of State Dean Rusk rejected Kennedy's proposal because he believed that the North Vietnamese would never agree to withdraw their troops.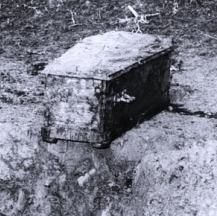 1978 – In one of history's most famous cases of body-snatching, two men stole the corpse of revered film actor Sir Charles Chaplin from a cemetery in the Swiss village of Corsier-sur-Vevey, located in the hills above Lake Geneva, near Lausanne, Switzerland.
After a five-week investigation, police arrested two auto mechanics – Roman Wardas, of Poland, and Gantscho Ganev, of Bulgaria – who on May 17 led them to Chaplin's body, which they had buried in a cornfield about one mile from the Chaplin family's home in Corsier.
1985 – The federal government approved a screening test for AIDS that detected antibodies to the virus, allowing possibly contaminated blood to be excluded from the blood supply.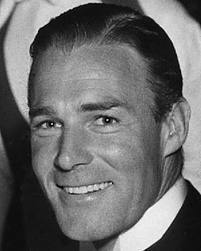 1987 – Actor Randolph Scott (Seven Men From Now, Decision At Sundown, Belle Starr, Tide The High Country) died of heart and lung ailments at the age of 89.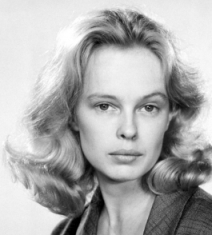 1992 – Actress Sandy Dennis (Splendor In The Grass, The Four Seasons, Up The Down Staircase, and Who's Afraid Of Virginia Woolf?, which earned her an Academy Award as Best Supporting Actress) died from ovarian cancer at the age of 54.
2002 – U.S. Invasion of Afghanistan: Operation Anaconda began (ending on March 19 after killing 500 Taliban and al Queda fighters, with 11 Western troop fatalities).
2004 – A series of coordinated blasts in Iraq killed 181 people at shrines in Karbala and Baghdad as thousands of Shiite Muslim pilgrims gathered for a religious festival.
2011 – The Supreme Court ruled 8-1 that members of the fundamentalist Westboro Baptist Church had a First Amendment right to picket the funeral of a Marine.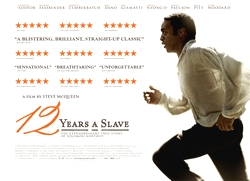 2014 – At the 86th Academy Awards, 12 Years A Slave won Best Picture. Matthew McConaughey (Dallas Buyers Club won Best Actor, and Cate Blanchett (Blue Jasmine) won Best Actress. Jared Leto (Dallas Buyers Club) was named Best Supporting Actor, and Lupita Nyong'o (12 Years A Slave) won Best Supporting Actress.
Gravity won the most awards with seven, including Best Director for Alfonso Cuarón.
Compiled by Ray Lemire ©2015 RayLemire.com. All Rights Reserved.
You may not, under any circumstances, reproduce, record, publish, republish, post, transmit, publicly display, publicly exhibit or distribute any articles or photographs on RayLemire.com without obtaining the express written consent of the Operator.