U.S. and World History
1901 – Queen Victoria died at the age of 81 after 63 years on the British throne.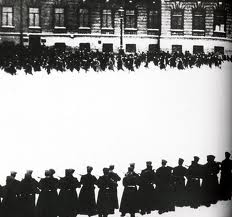 1905 – In Russia, the revolution of 1905 began when czarist troops opened fire on a peaceful group of workers marching to the Winter Palace in St. Petersburg to petition their grievances to Czar Nicholas II. Some 500 protestors were massacred on "Bloody Sunday," setting off months of protest and disorder throughout Russia.
1946 – The National Intelligence Authority, which later became the Central Intelligence Agency, was established by U.S. President Harry Truman.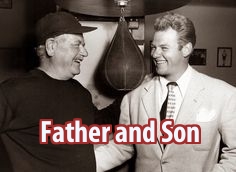 1950 – Actor Alan Hale, Sr. (The Adventures of Robin Hood, The Private Lives Of Elizabeth And Essex, Stella Dallas, They Drive By Night, and the father of Alan Hale, Gilligan's Island "skipper") died of a liver ailment and viral infection. He was 57.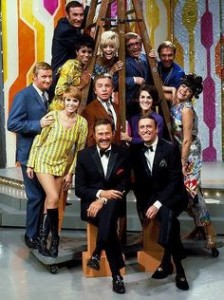 1968 – Rowan & Martin's Laugh-In premiered, beginning a five-year run on NBC. Out of a list of 40, the only four to remain from the show's inception to its finale were hosts Dan Rowan and Dick Martin, announcer Gary Owens, and comedienne Ruth Buzzi.
During the September 16, 1968, episode, Richard Nixon, running for president, appeared for a few seconds with a disbelieving vocal inflection, asking "Sock it to me?" An invitation was extended to Nixon's opponent, Vice-President Hubert Humphrey, but he declined. Humphrey later said that not doing it may have cost him the election. "Nixon said for the rest of his life that appearing on Laugh-In is what got him elected. And I believe that. And I've had to live with that."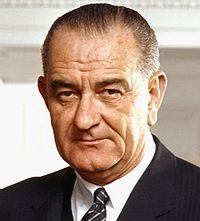 1973 – Lyndon B. Johnson, the 36th President of the United States, a position he assumed after the assassination of President John F. Kennedy, died of a massive heart attack at the age of 64.
Johnson, who completed Kennedy's term and was elected President in his own right in the 1964 election, was one of four people who served in both offices (Vice President and President) of the executive branch as well as both houses of Congress. The others were John Tyler, Andrew Johnson and Richard Nixon.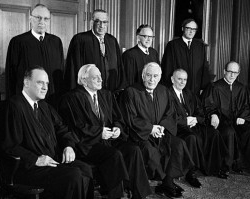 1973 – In a historic decision, the U.S. Supreme Court ruled in Roe v. Wade that women, as part of their constitutional right to privacy, can terminate a pregnancy during its first two trimesters. Only during the last trimester, when the fetus can survive outside the womb, would states be permitted to regulate abortion of a healthy pregnancy.
The controversial ruling, essentially reversing a century of anti-abortion legislation in the United States, was the result of a call by many American women for control over their own reproductive processes. Although defended by the Supreme Court on several occasions, the legalization of abortion became a divisive and intensely emotional public issue.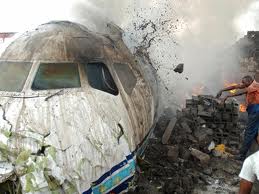 1973 – A plane returning Muslim pilgrims from Mecca crashed in Kano, Nigeria, killing 176 people. It was the deadliest air disaster of its time. As the 707's American pilot, John Waterman, brought the plane in to Kano, there was a sudden sandstorm. The blinding conditions forced Waterman to abandon the landing and try again.
On the second attempt, the landing gear collapsed as the plane hit the runway and the 707 burst into flames. It was never determined exactly what caused the landing gear to fail. Some believed that the runway was in poor shape and that it caused the gear to crumple on contact. Others suggested that the plane had been loaded too heavily with extra fuel.
1980 – One of the Soviet Union's most outspoken critics, nuclear physicist Dr Andrei Sakharov, was ordered into internal exile. Officials in Moscow were angered by an interview Dr Sakharov gave American television, in which he called for the withdrawal of Soviet troops from Afghanistan.
Sakharov and his wife, Yelena Bonner, were seized by officers of the Soviet secret service, the KGB, while walking in a Moscow street. The couple were given two hours to pack before being sent to Gorky, an industrial city 250 miles east of Moscow and off limits to foreign reporters.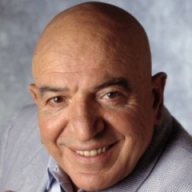 1994 – Actor Telly Savalas (Birdman Of Alcatraz, Kelly's Heroes, On Her Majesty's Secret Service, The Dirty Dozen, and of course Kojak) died of complications of bladder and prostate cancer. He was 72.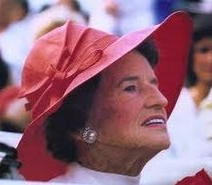 1995 – Rose Fitzgerald Kennedy, the wife of former Ambassador Joseph Kennedy, and the mother of President John F. Kennedy and Senators Robert Kennedy and Ted Kennedy, died from complications from pneumonia at the age of 104.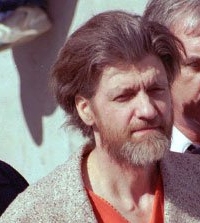 1998 – Theodore Kaczynski pleaded guilty in Sacramento, Calif., to being the "Unabomber" in return for a sentence of life in prison without parole.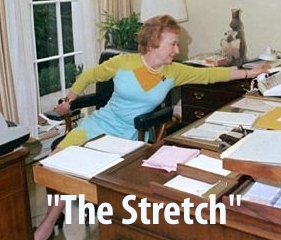 2005 – Rose Mary Woods, who was Richard Nixon's secretary from his days in Congress in 1951, through the end of his political career, died of natural causes at the age of 87.
Woods claimed responsibility in a 1974 grand jury testimony for inadvertently erasing up to five minutes of an 18 ½ minute gap in a June 20, 1972, audio tape. She was working on a conversation between Nixon and his chief of staff, H.R. Haldeman that might have shed light on whether Nixon knew about the Watergate break-in three days earlier.
Her demonstration of how the erasure might have occurred – which depended upon her stretching to simultaneously press controls several feet apart (what the press dubbed the "Rose Mary Stretch") – was met with skepticism from those who believed the erasures, from whatever source, to be deliberate. The contents of the gap remain a mystery.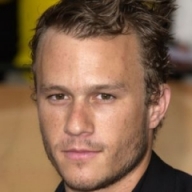 2008 – Actor Heath Ledger (The Patriot, Monster's Ball, Brokeback Mountain, I'm Not There, The Dark Knight) died as a result of "accidental acute intoxication by the combined effects oxycodone, hydrocodone, diazepam, temazepam, alprazolam and doxylamine."
2008 – Jose Padilla, once accused of plotting with al-Qaida to blow up a radioactive "dirty bomb," was sentenced by a U.S. federal judge in Miami to more than 17 years in prison on terrorism conspiracy charges.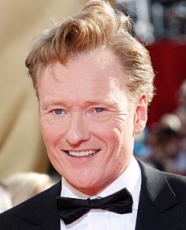 2010 – Conan O'Brien ended his brief tenure as host of The Tonight Show after accepting a $45 million buyout from NBC to leave the show after only seven months.
ROCK & ROLL HISTORY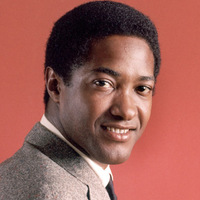 The late Sam Cooke ('You Send Me') was born in 1931.
The late Addie 'Micki' Harris (Shirelles – 'Soldier Boy') was born in 1940.
The late Michael Hutchence (lead singer with INXS – 'Need You Tonight') was born in 1960.
Steve Perry (former lead singer with Journey – 'Lovin', Touchin', Squeezin') is 66.
1960 – Sam Cooke left Keen Records over a royalties dispute and signed with RCA Records.
1962 – Gene Chandler ('Duke Of Earl') made his TV debut on American Bandstand.
1963 – The Drifters recorded 'On Broadway'.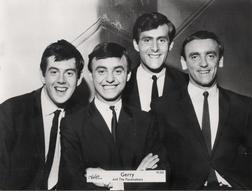 1963 – Gerry & The Pacemakers recorded 'How Do You Do It'.
Rock Factoid: The song had originally been recorded by The Beatles but they were intent on releasing their own composition ('Love Me Do'). Producer George Martin gave it to The Pacemakers. Their version, released in March 1963, topped the UK singles chart for three weeks.
1966 – The Beach Boys recorded 'Wouldn't It Be Nice'.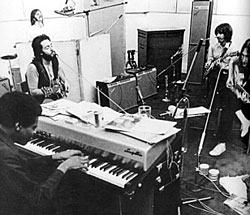 1969 – With George Harrison back from his brief resignation from the band, The Beatles (along with Billy Preston) reconvened the Let It Be sessions (at Apple Studios on Savile Row, NOT Abbey Road Studios).
Rock Factoid: Songs rehearsed on this date included 'Going Up The Country', 'All I Want Is You' (working title of 'Dig A Pony'), 'I've Got A Feeling', 'Don't Let Me Down', 'Rocker', 'Save The Last Dance For Me' and 'She Came In Through The Bathroom Window'.
1968 – The Kinks released 'Something Else' in the U.S. The album had sold poorly in England when it was released four months earlier and it did not sell well in the U.S., either, despite containing perhaps the finest (ever) of Ray Davies' compositions – 'Waterloo Sunset'.
1971 – Mad Dogs & Englishmen, a documentary on Joe Cocker's American tour with Leon Russell, premiered at London's Festival Place.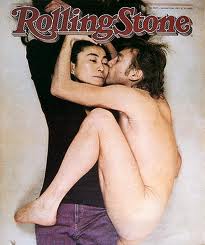 1981 – Rolling Stone magazine published the John Lennon tribute edition. The cover featured Lennon naked and clinging to his wife, Yoko Ono. The photo was taken on December 8, 1980, just hours before he was murdered.
Rock Factoid: Photographer Annie Leibovitz has said the original concept for the cover was for both to appear nude, designed to mark the release of their album 'Double Fantasy'. Lennon was game, shedding his clothes quickly, but Ono felt uncomfortable. Leibovitz recalled being, "kinda disappointed, and I said, 'Just leave everything on.' We took one Polaroid, and the three of us knew it was profound right away."
1982 – Tommy Tucker ('Hi-Heel Sneakers') died of carbon tetrachloride poisoning while refinishing floors in his home.
1997 – Billy Mackenzie (singer/songwriter with The Associates – 'Party Fears Two') committed suicide with an overdose of prescription drugs.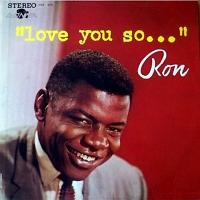 1997 – Ron Holden ('Love You So') died of a heart attack.
2002 – Henry 'Hank' Crosby (saxophone with Motown's Funk Brothers and producer for Stevie Wonder – 'I Was Made To Love Her' and 'My Cherie Amour') died of complications from cardiac bypass surgery.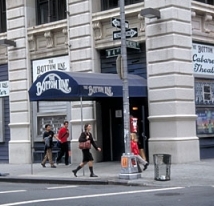 2004 – Legendary New York nightclub The Bottom Line closed the doors forever at its Greenwich Village location.
Rock Factoid: Opened in 1974 by Allan Pepper and Stanley Snadowski, the club was forced to close after failed negotiations with its landlord, New York University. In its thirty year history, it was a showcase for anyone who was anyone in the music industry. For example, in just a three-month period in 1975, these artists all performed at The Bottom Line:
Jerry Garcia, Don McLean, Chambers Brothers, Turtles, Eric Burdon, Neil Sedaka, Hollies, Al Kooper, Miles Davis, Roger McGuinn, Bob Dylan, Beau Brummels, Jose Feliciano…and many, many more.
2011 – Bobby Poe (singer/songwriter with The Poe Cats – 'Rock And Roll Record Girl' and produced the Chartbusters' 'She's The One') died from a blood clot.
2011 – Robert Rozelle (bass guitar with Love – 'With A Little Energy') died in a car accident.
SPORTS HISTORY
1929 – The New York Yankees announced they would begin wearing numbers on the back of their uniforms – the first team to do so. The Cleveland Indians quickly followed suit. As it turned out, the Indians were the first team to take the field wearing numbered jerseys on April 16, 1929. The Yankees, whose first game had been rained out, introduced their uniforms the following day.
1960 – Paul Pender upset Sugar Ray Robinson in a 15-round split decision to win the middleweight boxing title.
1968 – Milwaukee and Phoenix were awarded NBA franchises.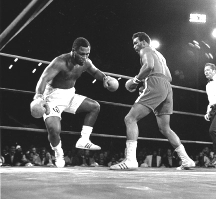 1973 – In Kingston, Jamaica, 24-year-old George Foreman pulled off a stunning upset, defeating reigning champion Joe Frazier in four minutes and 35 seconds to win the heavyweight championship of the world. Using his greater size to advantage, Foreman slammed Frazier with uppercuts, knocking him down six times in two rounds. As shown above, one Foreman punch literally lifted Frazier off his feet.
1982 – Free agent Reggie Jackson left the New York Yankees and signed a four-year contract with the California Angels for close to $1 million a season.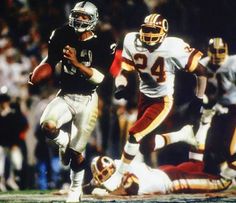 1984 – The Los Angeles Raiders pounded the Washington Redskins 38-9, at Super Bowl XVIII. Raiders' running back Marcus Allen (shown above) carried the ball 20 times for a then-Super Bowl record total of 191 yards and two touchdowns.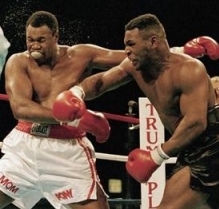 1988 – Mike Tyson stopped former champion Larry Holmes via a technical knockout in the 4th round to defend his heavyweight boxing title.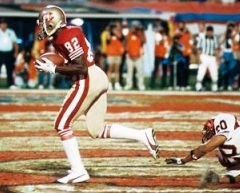 1989 – The San Francisco 49ers defeated the Cincinnati Bengals, 20-16 at Super Bowl XXIII. Down 16–13, San Francisco got the ball on their own eight-yard line with 3:10 on the clock and marched 92 yards down the field in under three minutes. They then scored the winning touchdown on a Joe Montana pass to John Taylor with just 34 seconds left in the game. After winning his third Super Bowl as head coach of the San Francisco 49ers, Bill Walsh retired.

2012 – Joe Paterno, head football coach at Penn State from 1966 to 2011 before being dismissed as a result of the Penn State/Jerry Sandusky child sex abuse scandal, died of lung cancer at the age 85.
At the time of his death, Paterno had accumulated 409 total collegiate wins, but on July 23, 2012, NCAA rulings officially vacated 111 of Paterno's wins based on the findings of the Freeh report regarding his involvement in the child abuse scandal – although Paterno was never accused of being an active part of the scandal. But he, along with other university officials were found to be at fault for empowering "Sandusky to attract potential victims to the campus and football events by allowing him to have continued, unrestricted and unsupervised access to the University's facilities and affiliation with the University's prominent football program."
The 111 wins were returned to Joe Paterno on January 16, 2015 as a part of a settlement between the NCAA and Penn State. Those 111 wins make Paterno the most victorious coach of all time in FBS NCAA football.
Compiled by Ray Lemire ©2015 RayLemire.com. All Rights Reserved.
You may not, under any circumstances, reproduce, record, publish, republish, post, transmit, publicly display, publicly exhibit or distribute any articles or photographs on RayLemire.com without obtaining the express written consent of the Operator.
[whohit]jan-22[/whohit]