The late Allen Klein (one time manager of the Rolling Stones and The Beatles) was born in 1931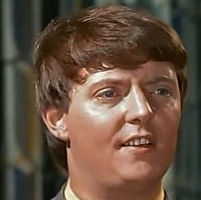 The late Bryan 'Chas' Chandler (bass guitar with The Animals – 'House Of The Rising Sun' and the manager and producer of Jimi Hendrix) was born in 1938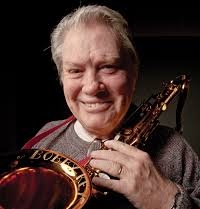 The late Bobby Keys (saxophone session man) was born in 1943
Rock Factoid: Keys blistering sax solos can be heard on 'Whatever Gets You Thru The Night' (John Lennon), 'What Is Life' (George Harrison), 'Photograph' (Ringo Starr) and 'Brown Sugar' (Rolling Stones).
The late Randy Castillo (drummer with Ozy Osbourne – 'Shot In The Dark' and Mötley Crüe – 'Hell On High Heels') was born in 1950
Christina Aguilera ('Genie In A Bottle') is 34
Elliot Easton (lead guitarist with The Cars – 'Dangerous Type') is 61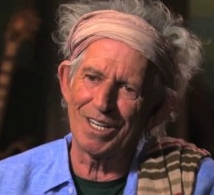 Keith Richards of The Rolling Stones is 71
Sam Andrew (guitarist with Big Brother & The Holding Company – 'Piece Of My Heart' and Janis Joplin's Kozmic Blues Band – 'Maybe') is 73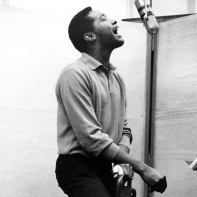 Sam Cooke recorded 'Twisting The Night Away'—1961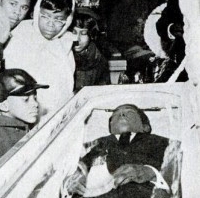 A crowd estimated at 15,000 flocked to the Tabernacle Baptist Church in Chicago to pay last respects to the late Sam Cooke—1964
Rock Factoid: Afterward, his body was flown back to Los Angeles for a second service at the Mount Sinai Baptist Church, which included a much-heralded performance of 'Angels Keep Watching Over Me' by Ray Charles. Cooke was interred in the Forest Lawn Memorial Park Cemetery in Glendale, CA.
SSgt Barry Sadler recorded 'The Ballad Of The Green Berets'—1965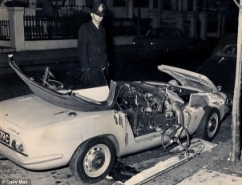 Tara Browne and his girlfriend Suki Poitier were involved in a car accident. Browne, a friend of Paul McCartney, died in the crash —1966
Rock Factoid: Browne drove his Lotus Elan through London's South Kensington at a high speed. He failed to notice a red traffic light and drove through the junction of Redcliffe Square and Redcliffe Gardens, colliding with a stationary van in Redcliffe Gardens after swerving to avoid an oncoming Volkswagen.
Rock Factoid #2: Browne died of his injuries hours later. John Lennon used the incident as the inspiration for a verse in 'A Day In The Life'
Rock Factoid #3: "I was writing 'A Day In The Life' with the Daily Mail (newspaper) propped in front of me on the piano. I had it open at their News in Brief, or Far and Near, whatever they call it. I noticed two stories. One was about the Guinness heir who killed himself in a car. He died in London in a car crash. I didn't copy the accident. Tara didn't blow his mind out. But it was in my mind when I was writing that verse." … John Lennon
He blew his mind out in a car
He didn't notice that the lights had changed
A crowd of people stood and stared
They'd seen his face before
Nobody was really sure if he was from the House of Lords
Rock Factoid $4: The "House of Lords" reference stemmed from that fact that Browne was a member of the Irish aristocratic family Oranmore & Browne He was the son of Dominick Browne, the fourth Baron Oranmore and Browne, and Oonagh Guinness, heiress to the Guinness fortune.
As part of the Underground Christmas Party – a happening taking place at the Royal Albert Hall in London – John Lennon and Yoko Ono appeared onstage inside a large white bag. The couple's 30-minute conceptual performance was titled Alchemical Wedding. The bag was, they explained, to ensure "total communication" with the audience. The following year the concept was reintroduced by the pair as Bagism, an attempt to satirize prejudice and stereotyping—1968

Bob Dylan arrived in Mexico to start filming his role as "Alias" in the movie Pat Garrett and Billy The Kid—1972
During a press conference in London, Rod Stewart announced his departure from The Faces, due to Ron Wood joining The Rolling Stones. Stewart thought he was better off as a solo artist—1975
On his 38th birthday, Keith Richards was playing 'Satisfaction' with The Rolling Stones at a show in Hampton, Virginia when a fan rushed the stage. Keith saw him coming and nailed the guy in the head with his guitar. As security intervened, Richards strapped his guitar back on and continued playing—1981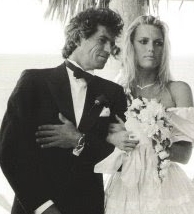 A more pleasant birthday memory: Keith Richards married model Patti Hansen in Cabo San Lucas, Mexico—1983
Jimmy Nolen (lead guitarist for The Johnny Otis Band – 'Willie And The Hand Jive' and The James Brown Band – 'Papa's Got A Brand New Bag') died (heart attack)—1983
Konrad 'Conny' Plank (producer for Kraftwerk – 'Autobahn' and Ultravox – 'Quiet Men') died (heart attack)—2007
A Toronto radio station removed the Beatles' 'Run For Your Life' from their playlist twenty-seven years after its release, saying the song promoted violence against women—1992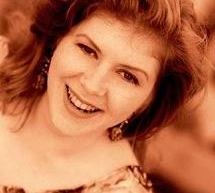 Kirsty MacColl ('There's A Guy Works Down The Chip Shop Swears He's Elvis') was hit and killed by a speedboat while scuba diving with her two sons in Mexico—2000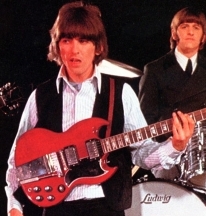 A guitar played by George Harrison and John Lennon sold for $570,000 at an auction in New York—2004
Rock Factoid: The 1964 Gibson SG guitar was used by Harrison from 1966 to 1969, including the recording of 'Revolver' and by Lennon during the 'White Album' sessions.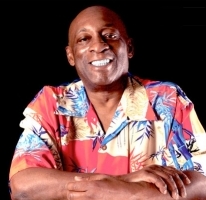 Ralph MacDonald (session percussionist/songwriter – co-wrote 'Just The Two Of Us' and 'Where Is The Love') died (cancer)—2011
Compiled by Ray Lemire ©2014 RayLemire.com. All Rights Reserved.
You may not, under any circumstances, reproduce, record, publish, republish, post, transmit, publicly display, publicly exhibit or distribute any articles or photographs on RayLemire.com without obtaining the express written consent of the Operator.
[whohit]dec-18-rrh[/whohit]