1777 – Philadelphia housewife and nurse Lydia Darragh single-handedly saved the lives of General George Washington and his Continental Army when she overheard the British planning a surprise attack on Washington's army in Whitemarsh, PA for the following day.
Using a cover story that she needed to buy flour from a nearby mill just outside the British line, Darragh passed the information to American Lieutenant Colonel Thomas Craig the following day.
The British marched towards Whitemarsh on the evening of December 4, 1777, and were surprised to find General Washington and the Continental Army waiting for them. After three inconclusive days of skirmishing, General Howe chose to return his troops to Philadelphia.
1804 – In Notre Dame Cathedral in Paris, Napoleon Bonaparte was crowned Napoleon I, the first Frenchman to hold the title of emperor in a thousand years. Pope Pius VII handed Napoleon the crown that the 35-year-old conqueror of Europe placed on his own head.
1814 – Donatien Alphonse François de Sade (better known as the Marquis de Sade), French aristocrat, revolutionary politician, philosopher and writer, famous for his sexuality, died of natural causes at the age of 74. A proponent of extreme freedom, unrestrained by morality, religion or law, the words sadism and sadist are derived from his name.
1823 – During his annual address to Congress, President James Monroe proclaimed a new U.S. foreign policy initiative that became known as the "Monroe Doctrine". Primarily the work of Secretary of State John Quincy Adams, the Monroe Doctrine forbade European interference in the American hemisphere but also asserted U.S. neutrality in regard to future European conflicts.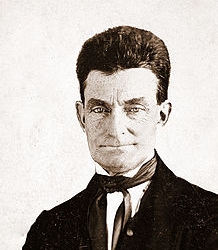 1859 – In Charles Town, VA, militant abolitionist John Brown was executed on charges of treason, murder, and insurrection. At Harpers Ferry on October 16, Brown's well-trained unit was initially successful, capturing key points in the town, but Brown's plans began to deteriorate after his raiders stopped a Baltimore-bound train and then allowed it to pass through. News of the raid spread quickly, and militia companies from Maryland and Virginia arrived the next day, killing or capturing several raiders.
On October 18, U.S. Marines commanded by Colonel Robert E. Lee and Lieutenant J.E.B. Stuart – both of whom were destined to become Confederate generals – recaptured the arsenal, taking Brown and several other raiders alive. On the day of his hanging, 16 months before the outbreak of the Civil War, Brown prophetically wrote, "The crimes of this guilty land will never be purged away but with blood."
1927 – The first Ford Model A was unveiled on this day in New York City's Waldorf Hotel and in 35 other cities around the U.S., Canada and Europe. The car was priced affordably: the Phaeton sold for $395.00 and the Tudor Sedan for $495.00. The lag between cars available and orders on hand had mounted to 800,000 by the spring of 1928.
1952 – Denver's KOA-TV transmitted, for 49 stations on the NBC network, the first human birth to be seen on TV. It was a part of the program, The March of Medicine.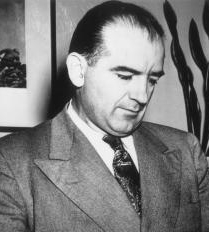 1954 – The U.S. Senate voted 65 to 22 to condemn Senator Joseph R. McCarthy for conduct unbecoming of a senator. The condemnation, which was equivalent to a censure, related to McCarthy's controversial investigation of suspected communists in the U.S. government, military, and civilian society.
1959 – The Malpasset Dam in France collapsed and the resulting flood killed more than 400 people. Some victims were buried in mud, while others are believed to have been swept out to sea.

1961 – Following a year of severely strained relations between the United States and Cuba, Cuban leader Fidel Castro openly declared that he was a Marxist-Leninist. The announcement sealed the bitter Cold War animosity between the two nations.
1962 – Following a trip to Vietnam at President John F. Kennedy's request, Senate Majority Leader Mike Mansfield (D-Montana) became the first U.S. official to refuse to make an optimistic public comment on the progress of the war. Originally a supporter of South Vietnamese President Ngo Dinh Diem, Mansfield changed his opinion of the situation after his visit. He claimed that the $2 billion the U.S. had poured into Vietnam during the previous seven years had accomplished nothing.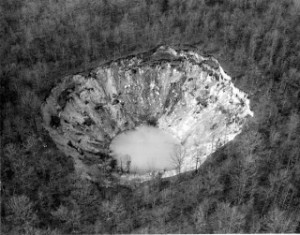 1972 – The largest sinkhole in Alabama developed near Calera in Shelby County and has been called the "Golly Hole." A local resident heard what sounded like trees crashing during the night. The following day, hunters in the area discovered a large sinkhole – about 325 feet long, 300 feet wide (roughly a football field length across!), and 120 feet deep. This sinkhole occurred during a drought when the water table was much lower than normal.
1975 – Ohio State University running back Archie Griffin became the first player in history to win the Heisman Trophy two years in a row.
1980 – Four American churchwomen were raped, murdered and buried in El Salvador. Five national guardsmen were later convicted of murder.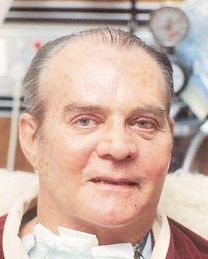 1982 – Barney B. Clark became the first recipient of an artificial heart. The 61-year-old retired dentist from Seattle underwent a 7½-hour operation at the University of Utah Medical Center in Salt Lake City. The operation was performed by a surgical team headed by Dr. William C. DeVries. Clark survived with the artificial heart for over 3 months. He died on March 23, 1983.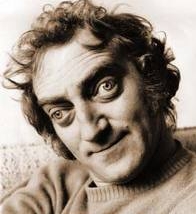 1982 – Marty Feldman (British comedy writer, comedian and actor, perhaps best known for his role of Igor in Young Frankenstein) died of a a heart attack at the age of 48.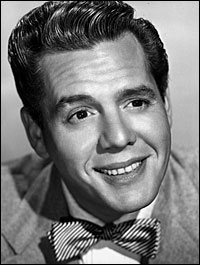 1986 – Desi Arnaz (musician, actor and producer best known for his role as Ricky Ricardo on I Love Lucy, starring with Lucille Ball, to whom he was married at the time) died of lung cancer at the age of 69.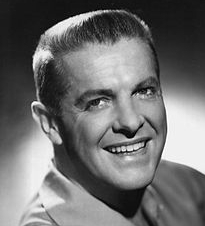 1990 – Actor Robert Cummings (Saboteur, Dial M For Murder and best known for television's The Bob Cummings Show) died of kidney failure at the age of 80.
1991 – Opening testimony takes place in the highly publicized rape trial of William Kennedy Smith, a nephew of President John F. Kennedy and son of Jean Kennedy Smith, the president's sister and a former ambassador to Ireland. Smith, then a 30-year-old medical student at Georgetown University, was accused of sexually assaulting a 29-year-old Florida woman in the early hours of March 30, 1991, at the Kennedy family's Palm Beach compound.
On December 11, after deliberating for 77 minutes, a six-member jury acquitted Smith on all charges. In an interesting side note, Smith's lead defense attorney, Roy Black, later married Lisa Haller, one of the jurors, in 1995.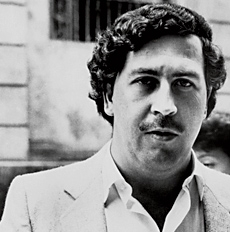 1993 – Columbian drug-lord Pablo Escobar was shot to death in Medellín, Columbia, ending a 15-month search effort that cost hundreds of millions of dollars. Known as "The King of Cocaine," he was regarded as the wealthiest criminal in history, with an estimated net-worth of $30 billion by the early 1990s.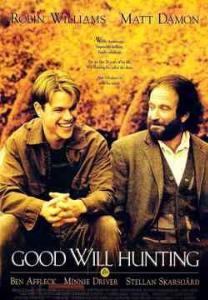 1997 – Good Will Hunting, a movie that would earn childhood friends Ben Affleck and Matt Damon a Best Screenplay Oscar and propel them to Hollywood stardom, premiered in Los Angeles.
A big box-office success, Good Will Hunting received nine Academy Award nominations, including Best Picture, Best Director (Gus Van Sant), Best Actor (Damon) and Best Supporting Actress (Minnie Driver) and won a Best Supporting Actor Oscar (Robin Williams) in addition to the gold statue for Best Original Screenplay.
2001 – The Enron Corporation filed for Chapter 11 bankruptcy protection, sparking one of the largest corporate scandals in U.S. history. A subsequent investigation by the Securities and Exchange Commission and the U.S. Justice Department revealed that Enron had inflated its earnings by hiding debts and losses in subsidiary partnerships.
The government subsequently accused Lay and Jeffrey K. Skilling, who served as Enron's CEO from February to August 2001, of conspiring to cover up their company's financial weaknesses from investors. The investigation also brought down accounting giant Arthur Anderson, whose auditors were found guilty of deliberately destroying documents incriminating to Enron.
Over the course of the trial, the defiant Skilling – who unloaded almost $60 million worth of Enron stock shortly after his resignation but refused to admit he knew of the company's impending collapse – emerged as the figure many identified most personally with the scandal. In May 2006, Skilling was convicted of 19 of 35 counts, while Lay was found guilty on 10 counts of fraud and conspiracy. When Lay died from heart disease just two months later, a Houston judge vacated the counts against him. That October, the 52-year-old Skilling was sentenced to more than 24 years in prison.
Compiled by Ray Lemire ©2014 RayLemire.com. All Rights Reserved.
You may not, under any circumstances, reproduce, record, publish, republish, post, transmit, publicly display, publicly exhibit or distribute any articles or photographs on RayLemire.com without obtaining the express written consent of the Operator.