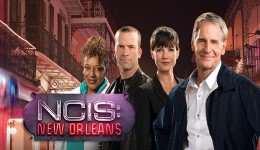 There are plenty of reasons to like NCIS: New Orleans. The show has a strong cast, including Lucas Black, who played the role of young Frank Wheatley in Sling Blade in 1996.
There's also the visual beauty of the city of New Orleans.
And then, there is that theme song. It may only last 21 seconds but it sets the tone for the entire program. However, 21 seconds is such a tease so I decided to fix that. Here is the opening theme, followed by the full version of the song.