1835 – The growing tensions between Mexico and Texas erupted into violence when Mexican soldiers attempted to disarm the people of Gonzales, sparking the Texan war for independence. Texas – or Tejas as the Mexicans called it – had technically been a part of the Spanish empire since the 17th century. However, even as late as the 1820s, there were only about 3,000 Spanish-Mexican settlers in Texas, and Mexico City's hold on the territory was tenuous at best.
In 1835, the president of Mexico, Antonio Lopez de Santa Anna, overthrew the constitution and appointed himself dictator. Recognizing that the "American" Texans were likely to use his rise to power as an excuse to secede, Santa Anna ordered the Mexican military to begin disarming the Texans whenever possible. This proved more difficult than expected, and on this date, Mexican soldiers attempting to take a small cannon from the village of Gonzales encountered stiff resistance from a hastily assembled militia of Texans. After a brief fight, the Mexicans retreated and the Texans kept their cannon.
The stage had been set for the Battle of the Alamo, five months away.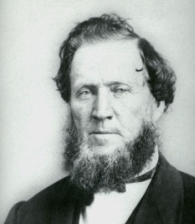 1871 – Having violated the Anti-Bigamy law of 1862, a Mormon leader Brigham Young was arrested in Utah for 'lewd and lascivious cohabitation' with his 16 wives. The case went on until April 1872, when it was dropped due to a United States Supreme Court decision that overturned a number of Utah court proceedings.
It appears the case did not worry Young. At the time of his death on August 23, 1877, Young had married 55 women.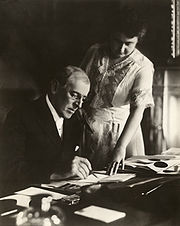 1919 – President Woodrow Wilson, who had just cut short a tour of the country to promote the formation of the League of Nations, suffered a stroke.
The tour's intense schedule – 8,000 miles in 22 days – cost Wilson his health. He suffered constant headaches during the tour, finally collapsing from exhaustion in Pueblo, Colorado, in late September. He managed to return to Washington, only to suffer the near-fatal stroke that left him partially paralyzed on his left side and effectively ended his presidential career.
Wilson's wife Edith, who was suspicious of the political motives of Vice President Thomas Marshall, closely guarded access to her husband. She kept the true extent of Wilson's incapacitation from the press and his opponents. While Wilson lay in bed, unable to speak or move, Edith purportedly insisted that she screen all of Wilson's paperwork, in some cases signing Wilson's name to documents without consulting the convalescing president.
1937 – Ronald Reagan, just 26 years old, made his acting debut with the Warner Brothers release of Love Is On The Air.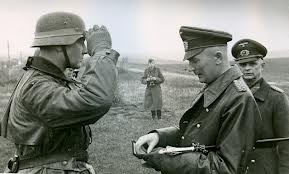 1941 – The German army began their surge to Moscow, led by Gen. Fedor von Bock. Although some German generals had warned Adolf Hitler against launching Operation Typhoon as the harsh Russian winter was just beginning – remembering the fate that befell Napoleon who got bogged down in horrendous conditions – Hitler pressed on.
For 10 days, the 1st Army Group drove east, drawing closer to the Soviet capital each day. But the Russians also remembered Napoleon and began destroying everything as they fled their villages, fields, and farms. Harvested crops were burned, livestock were driven away, and buildings were blown up, leaving nothing of value behind to support exhausted troops. Hitler's army inherited nothing but ruins.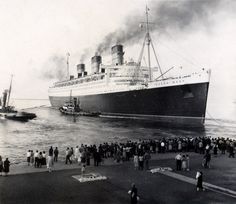 1942 – RMS Queen Mary and her running mate RMS Queen Elizabeth, had been converted from luxury ocean liners to troop convoy vessels, often carrying as many as 15,000 men in a single voyage.
On this date in 1942, Queen Mary accidentally sank one of her escort ships, slicing through the light cruiser HMS Curacoa off the Irish coast with a loss of 239 lives. Due to the risk of U-boat attacks, Queen Mary was under orders not to stop under any circumstances and steamed onward.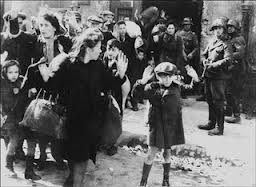 1944 – The two-month Warsaw Uprising, an operation by the Polish resistance Home Army to liberate Warsaw from Nazi Germany, ended with a capitulation agreement which guaranteed not only the rights of the resistance to be treated as Prisoners of War but also was designed to guarantee the fair treatment of the civilians living in Warsaw.
The "fair treatment" consisted of this: The entire civilian population of Warsaw was expelled from the city and sent to a transit camp. Out of 350,000–550,000 civilians who passed through the camp, 90,000 were sent to labor camps in the Third Reich, while 60,000 were shipped to death and concentration camps.
Throughout the uprising, British Prime Minster Winston Churchill had pleaded with Soviet leader Joseph Stalin for assistance but his appeals were denied. Stalin referred to the Polish resistance as "a handful of criminals," and went so far as to deny the use of Soviet airfields to any allied planes attempting to airlift in supplies.
American support was also limited. After Stalin's objections to supporting the uprising, British Prime Minister Winston Churchill telegraphed U.S. President Franklin D. Roosevelt and proposed sending planes in defiance of Stalin, to "see what happens". Unwilling to upset Stalin before the Yalta Conference, Roosevelt replied, "I do not consider it advantageous to the long-range general war prospect for me to join you."

1950 – Peanuts, a syndicated daily comic strip written and illustrated by Charles M. Schulz, premiered in nine newspapers. The strip continued until February 13, 2000, making it the most popular and influential in the history of the comics. At its peak, Peanuts ran in over 2,600 newspapers, with a readership of 355 million in 75 countries, and was translated into 21 languages.
1953 – Person To Person premiered on CBS. Edward R. Murrow, with lit cigarette in hand, hosted the popular interview program which would establish him as a TV icon.
1955 – Alfred Hitchcock Presents, an American television anthology series, premiered on CBS. The series, which ran for 10 seasons, featured the distinctive opening theme, Charles Gounod's Funeral March Of A Marionette.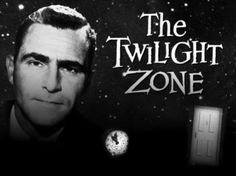 1959 – "There is a fifth dimension beyond that which is known to man. It is a dimension as vast as space and as timeless as infinity. It is the middle ground between light and shadow, between science and superstition, and it lies between the pit of man's fear and the summit of his knowledge. This is the dimension of imagination. It is an area which we call the twilight zone."
Yes, boys and girls, The Twilight Zone, created and hosted by Rod Serling, began a 5-year run on CBS.
1961 – Ben Casey premiered on ABC. The series, which featured Vince Edwards as an intense (understatement) surgeon, ran for five seasons.
1963 – Hurricane Flora crashed into Haiti, killing thousands of people. The huge storm, which also killed large numbers of people in Cuba and wreaked havoc elsewhere in the Caribbean, was one of the most deadly hurricanes in history.

1967 – Thurgood Marshall, appointed by President Lyndon B. Johnson, was sworn in as associate justice of the U.S. Supreme Court. Marshall was the first black Supreme Court justice.
1968 – St. Louis Cardinals pitcher Bob Gibson struck out 17 Detroit Tigers in the first game of the World Series, breaking Sandy Koufax's record for the most strikeouts in a Series game. Though the Cards ended up losing the Series in seven games, Gibson pitched three of those games and struck out an unprecedented 35 batters.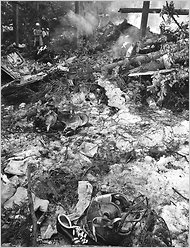 1970 – A chartered Martin 4-0-4 airliner, carrying the Wichita State football team, crashed into a mountain eight miles west of Silver Plume, Colorado. The plane, heading to Utah State University for a game, carried 37 passengers and a crew of three; 29 were killed at the scene and two later died of their injuries. Pilot errors, including poor in-flight decisions and inadequate pre-flight planning, were officially reported as leading to the crash.
A second plane, which carried the remainder of the team, flew a different route and arrived safely in Utah.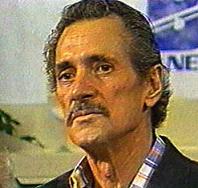 1985 – Actor Rock Hudson (Magnificent Obsession, Giant, Pillow Talk, McMillan and Wife) became the first major U.S. celebrity to die of complications from AIDS. Hudson's death at the age of 59 raised public awareness of the epidemic, which until that time had been ignored by many in the mainstream.
1994 – Actress Harriet Nelson (best known for her role on The Adventures of Ozzie and Harriet) died of congestive heart failure at the age of 85.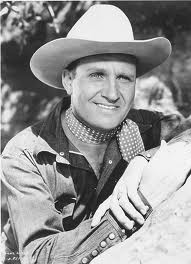 1998 – Gene Autry, who gained fame as a singing cowboy on the radio, in movies, and on television for more than three decades, died of lymphoma at the age of 91.

2002 – The first of the Beltway Sniper Attacks occurred when James Martin was shot and killed in the parking lot of a Shoppers Food Warehouse grocery store, located in Wheaton, MD.
Over the next three weeks, nine more would be killed (and three seriously wounded) before John Allen Muhammad and Lee Boyd Malvo were apprehended. Muhammad was executed by lethal injection in November 2009. Malvo was sentenced to life imprisonment with no chance of parole.

2005 – The Ethan Allen, a 40-foot, glass-enclosed tour boat, capsized and sank just south of Cramer Point in the Town of Lake George, NY. The boat was carrying a tourist group of senior citizens from Michigan and Ohio. Of the 47 passengers, 20 died.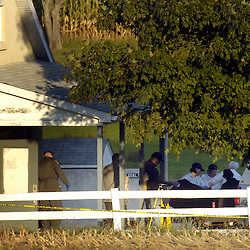 2006 – Charles Roberts, a 32-year-old milk truck driver, entered the West Nickel Mines Amish School in Nickel Mines, Pennsylvania, where he fatally shot five female students and wounded five more before turning his gun on himself and committing suicide.
Compiled by Ray Lemire ©2014 RayLemire.com. All Rights Reserved.
You may not, under any circumstances, reproduce, record, publish, republish, post, transmit, publicly display, publicly exhibit or distribute any articles or photographs on RayLemire.com without obtaining the express written consent of the Operator.