1776 – General George Washington wasn't having a good day. In a letter to his nephew, Lund Washington, plantation manager of Mount Vernon, wrote of his displeasure with the undisciplined conduct and poor battlefield performance of the American militia. Washington blamed the Patriot reliance on the militia as the chief root of his problems in the devastating loss of Long Island and Manhattan to the British.
"I am wearied to death all day with a variety of perplexing circumstances, disturbed at the conduct of the militia, whose behavior and want of discipline has done great injury to the other troops, who never had officers, except in a few instances, worth the bread they eat. In confidence I tell you that I never was in such an unhappy, divided state since I was born."
1889 – The Wyoming state convention approved a constitution that includes a provision granting women the right to vote. Formally admitted into the union the following year, Wyoming thus became the first state in the history of the nation to allow its female citizens to vote.
1898 – The modern City of New York was formed with the consolidation of Brooklyn (until then a separate city), the County of New York (which then included parts of the Bronx), the County of Richmond, and the western portion of the County of Queens.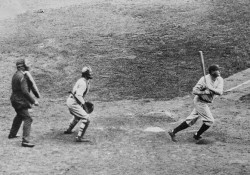 1927 – Babe Ruth hit his 60th home run of the season and with it set a baseball record that would stand for 34 years until Roger Maris, another New York Yankee, broke it in 1961.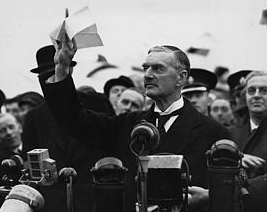 1938 – British Prime Minister Neville Chamberlain flew home to Britain, where he addressed a jubilant crowd in London and praised the Munich Pact he had signed with Adolf Hitler earlier that day for bringing "peace with honor" and "peace in our time."
Although the agreement was to give Hitler only the Sudentenland, that part of Czechoslovakia where 3 million ethnic Germans lived, it also handed over to the Nazi war machine 66 percent of Czechoslovakia's coal, 70 percent of its iron and steel, and 70 percent of its electrical power. It also left the Czech nation open to complete domination by Germany.
In short, the Munich Pact sacrificed the autonomy of Czechoslovakia on the altar of short term peace – very short term. The terrorized Czech government was eventually forced to surrender the western provinces of Bohemia and Moravia (which became a protectorate of Germany) and finally Slovakia and the Carpathian Ukraine. In each of these partitioned regions, Germany set up puppet, pro-Nazi regimes that served Adolf Hitler. By the time of the invasion of Poland in September 1939, the nation called "Czechoslovakia" no longer existed.
Chamberlain had been convinced that Hitler's territorial demands were not unreasonable (and that Hitler was a "gentleman"). He could not possibly have been more wrong.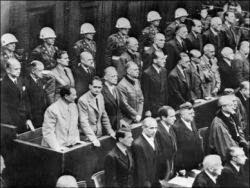 1946 – After a trial which lasted ten months, the two-day sentencing of Nazi war criminals began in Nuremburg. The accusers (USA, Great Britain, France and the Soviet Union) were successful in unveiling the background of developments leading to the outbreak of World War II, which cost at least 40 million lives in Europe alone, as well as the extent of the atrocities committed in the name of the Hitler regime. Twelve of the accused were sentenced to death, seven received prison sentences, and three were acquitted.
Not included were Adolf Hitler, Heinrich Himmler, and Joseph Goebbels, all of whom had committed suicide several months before the indictment was signed.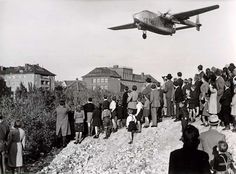 1949 – After 15 months and more than 250,000 flights, the Berlin Airlift officially came to an end. The airlift was one of the greatest logistical feats in modern history and was one of the crucial events of the early Cold War. As a result of a Soviet blockade of West Berlin, the residents of the city were left without food, clothing, or medical supplies.
Some U.S. officials pushed for an aggressive response to the Soviet provocation, but cooler heads prevailed and a plan for an airlift of supplies to West Berlin was developed. It was a daunting task: supplying the daily wants and needs of so many civilians would require tons of food and other goods each and every day.
On June 26, 1948, the Berlin Airlift began with U.S. pilots and planes carrying the lion's share of the burden. During the next 15 months, 277,264 aircraft landed in West Berlin bringing over 2 million tons of supplies.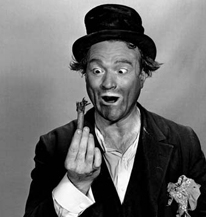 1951 – The Red Skelton Show debuted on NBC. The show would later move to CBS. Overall, The Red Skelton Show remained a fixture on U.S. television for 20 years.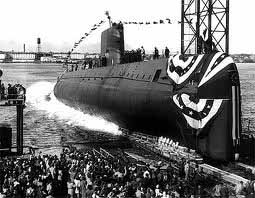 1954 – The USS Nautilus, the world's first nuclear submarine, was commissioned by the U.S. Navy. Much larger than the diesel-electric submarines that preceded it, the Nautilus stretched 319 feet and displaced 3,180 tons. It could remain submerged for almost unlimited periods because its atomic engine needed no air and only a very small quantity of nuclear fuel. The uranium-powered nuclear reactor produced steam that drove propulsion turbines, allowing the Nautilus to travel underwater at speeds in excess of 20 knots.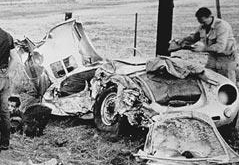 1955 – 24-year-old actor James Dean was killed in Cholame, CA, when the Porsche he was driving hit a Ford Tudor sedan at an intersection. The driver of the other car, 23-year-old California Polytechnic State University student Donald Turnupseed, was dazed but mostly uninjured; Dean's passenger, German Porsche mechanic Rolf Wütherich was badly injured but survived.
Only one of Dean's movies, East Of Eden, had been released at the time of his death (Rebel Without A Cause and Giant opened shortly afterward), but he was already on his way to superstardom – and the crash made him a legend.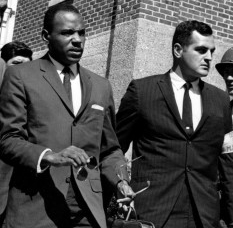 1962 – In Oxford, Mississippi, James H. Meredith, an African American, was escorted onto the University of Mississippi campus by U.S. Marshals, setting off a deadly riot. Two men were killed before the racial violence was quelled by more than 3,000 federal soldiers. The next day, Meredith successfully enrolled and began to attend classes amid continuing disruption.
1966 – Nazi war criminals Albert Speer and Baldur von Schirach were freed from Spandau Prison after serving 20 years.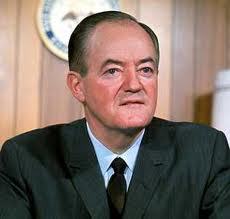 1968 – Trying to distance himself from Lyndon Johnson's policies, Democratic presidential candidate Hubert Humphrey announced that, if elected, he would halt the bombing of the North if there was any "evidence, direct or indirect, by deed or word, of communist willingness" to restore the Demilitarized Zone between North and South Vietnam.
Despite Humphrey's announcement, many voters saw him as only a continuation of the Johnson approach to the war, which had been marked by escalation and continued stalemate. He was defeated by Richard Nixon, who hinted during the campaign that he had a secret plan to end the war and achieve "peace with honor."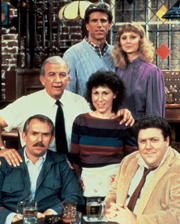 1982 – Cheers debuted on NBC. Over its eleven-season run, the cast and crew garnered a record 111 Emmy Award nominations, with a total of 28 wins.
1993 – More than 10,000 people were killed when an earthquake measuring 6.3 on the Richter scale, struck southern India. 7,600 people were killed and 130,000 left homeless by the pre-dawn temblor. It was the worst earthquake to hit India in 50 years, flattening 52 villages and damaging hundreds more.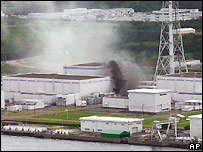 1999 – Large doses of radiation were released at Japan's Tokaimura nuclear plant. It was Japan's worst nuclear accident, caused by a serious error made by workers at the plant. One person was killed, 49 were injured and thousands of others were forcibly confined to their homes for several days.
Workers were mixing liquid uranium when they made a serious, and inexplicable, mistake. Instead of pouring five pounds of powdered uranium into nitric acid, the workers poured 35 pounds, seven times too much. The resulting chain reaction caused gamma rays and stray neutrons to flood the purification chamber, where the radioactive water was treated.
Compiled by Ray Lemire ©2014 RayLemire.com. All Rights Reserved.
You may not, under any circumstances, reproduce, record, publish, republish, post, transmit, publicly display, publicly exhibit or distribute any articles or photographs on RayLemire.com without obtaining the express written consent of the Operator.