It was only after I started this blog – which became a necessity after the site host for Streamingoldies went missing and the "tech" he left behind turned out to be as useful as a screen door on a submarine – that I could literally track the number of actual hits on a song or article.
I have always known that Facebook was not the primary source of traffic to Streamingoldies. In fact, less than 10% of my traffic came from Facebook. The rest was from nearly one thousand Streamingoldies members worldwide. Some of them have followed me to this blog but since I didn't have access to others' e-mail addresses (thanks to the disappearance of Michael Krause and the ineptitude of Tonya Carr), there were literally hundreds and hundreds of them I couldn't contact to let them know where I had gone.
Traffic to this blog has been okay – not great but okay. However, I have reached the conclusion that the amount of work I put into the history columns and Smile Songs (a total of 5-6 hours per day) is not justified by the number of hits I'm receiving. The numbers I once reached in one week on Streamingoldies are the same numbers I have received in five weeks on the blog. That's the way it is, and no, I'm not feeling sorry for myself or begging for attention. Trust me, I don't need attention. To be honest, I do my best to avoid it.
I apologize to all of you who have enjoyed the history articles, whether they were the rock and roll history or the "history lessons," and I'm sorry for those who have enjoyed the Smile Songs, but next Friday will be the final day for both of them.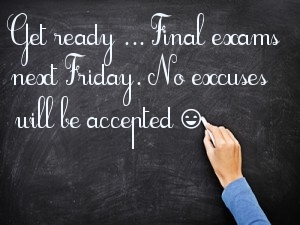 On a more positive note, I have decided, after weeks of putting up with the lack of effort on the part of the above named Ms. Carr, to terminate my relationship with Shoutcastunlimited.com. I have researched and found another stream host that will meet my needs. That's the good news. The bad news is that means loading thousands and thousands (and thousands) of songs into the stream database … one song at a time. But when that task is finished, I will be able to sleep at night, knowing the Oldies Stream is up and running (and will stay up and running). No more beating my head against the wall in frustration.
When it's ready, I will announce it. If you listen, you listen. If you don't, well, you don't. After nine years of doing this, I understand that it's okay either way.
******************************
Those who follow me on this blog or on Facebook need to know I'm not disappearing. I'll be busy, as noted above, adding songs to the new version of the Oldies Stream, but I'll still find the time to say hello on Facebook and speak my mind on this blog. Because if a blogger doesn't blog, what in hell is the point of having a blog?
Rock on … and always remember that when you're down, the sunshine you seek is within you. Take only what you need and pass the rest out to others less fortunate than you – and there is always someone less fortunate than you.