622 – The prophet Muhammad completed his Hegira, or "flight," from Mecca to Medina to escape persecution. In Medina, Muhammad set about building the followers of his religion – Islam – into an organized community and Arabian power.
By his death, on June 8, 632, Muhammad was the effective ruler of most of Arabia, and his rapidly growing empire was poised for expansion into Syria and Iraq. The Islamic empire grew into one of the largest the world has ever seen, stretching from India, across the Middle East and Africa, and up through Western Europe's Iberian Peninsula. The spread of Islam continued after the fragmentation of the Arab empire, and many societies in Africa and Asia voluntarily adopted Muhammad's religion. Today, Islam is the world's second-largest religion, and the world's fastest-growing faith.
1789 – The Judiciary Act of 1789 was passed by Congress and signed by President George Washington, establishing the Supreme Court of the United States as a tribunal made up of six justices who were to serve on the court until death or retirement.
1890 – Faced with the eminent destruction of their church and way of life, Mormon leaders reluctantly issued the "Mormon Manifesto" in which they commanded all Latter-day Saints to uphold the anti-polygamy laws of the nation. The Mormon leaders had been given little choice: If they did not abandon polygamy they faced federal confiscation of their sacred temples and the revocation of basic civil rights for all Mormons.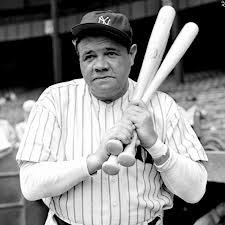 1934 – It was the end of an era. Babe Ruth played his final home game as a member of the New York Yankees.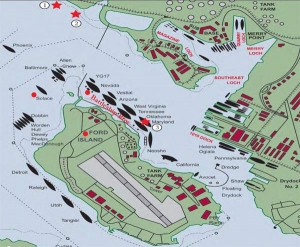 1941 – The Japanese consul in Hawaii was instructed to divide Pearl Harbor into five zones and calculate the number of battleships in each zone and report the findings back to Japan.
Relations between the United States and Japan had been deteriorating quickly since Japan's occupation of Indo-China and the implicit menacing of the Philippines, an American protectorate. American retaliation included the seizing of all Japanese assets in the States and the closing of the Panama Canal to Japanese shipping.
In September 1941, Roosevelt issued a statement, drafted by British Prime Minister Winston Churchill, that threatened war between the United States and Japan should the Japanese encroach any farther on territory in Southeast Asia or the South Pacific.
1953 – In a speech that was by turns confrontational and sarcastic, Secretary of State John Foster Dulles declared that the United States would not "cringe or become panicky" in the face of Soviet nuclear weapons. Dulles' speech indicated that although the Korean War had finally reached a peaceful conclusion, the United States would continue its policy of containing communist expansion, by force if necessary.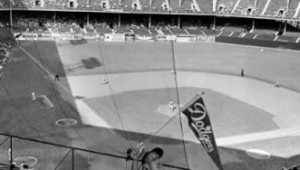 1957 – The Brooklyn Dodgers played their last game at Ebbets Field before moving to Los Angeles the next season. Only 6,702 fans showed up to watch the Dodgers defeat the Pittsburgh Pirates, 2-0.
1958 – The Platters recorded 'Smoke Gets In Your Eyes'.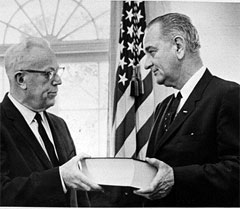 1964 – President Lyndon B. Johnson received the Warren Commission's report on the assassination of President John F. Kennedy in Dallas, Texas.
Personal Opinion: It should have been filed under "fiction".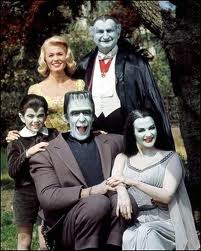 1964 – The Munsters premiered on CBS. Although ratings were low during its initial two-year run, the program later found a large audience in syndication.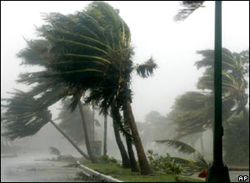 1966 – Hurricane Inez slammed into the islands of the Caribbean, killing hundreds of people. The storm left death and destruction in its wake from Guadeloupe to Mexico over the course of its nearly three-week run.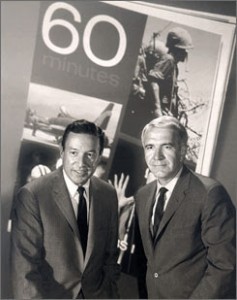 1968 – 60 Minutes premiered on CBS. Initially, the program aired as a bi-weekly show hosted by Mike Wallace and Harry Reasoner, alternating weeks with other CBS News productions on Tuesday evenings at 10:00 p.m. Eastern Time. The first edition was described by Reasoner in the opening as a "kind of a magazine for television." … And it still is.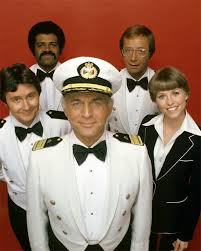 1977 – The Love Boat premiered on ABC. It stayed afloat for nine seasons.
1977 – Styx released 'Come Sail Away'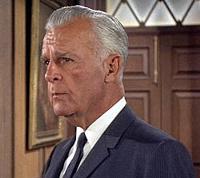 1984 – Actor Neil Hamilton (best known for his role of Commissioner Gordon on the Batman television series) died after suffering an asthma attack. He was 85.
1988 – Canadian Ben Johnson won the 100-meters final at the Seoul Olympics with a new world record time, but was disqualified after he tested positive for stanozolol, a synthetic anabolic steroid.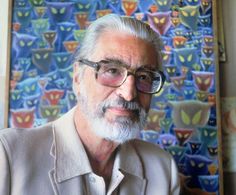 1991 – Theodor Seuss Geisel, author and cartoonist most widely known for his children's books, which he wrote and illustrated under the pseudonym Dr. Seuss, died of cancer at the age of 87.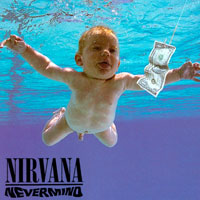 1991 – Nirvana released the groundbreaking 'Nevermind' album.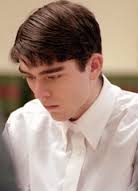 1997 – 15-year old Barry Loukaitis was convicted in a Seattle courtroom of killing his algebra teacher and two fellow students (critically wounding a third) at Frontier Junior High School in Moses Lake, WA the previous February.
Loukaitis pleaded not guilty on grounds of insanity, but prosecutors argued he'd carefully planned his attack, inspired by Pearl Jam's video for their song 'Jeremy', in which a troubled teen commits suicide in front of his teacher and class.
Loukaitis was sentenced as an adult to two consecutive life sentences, with an additional 205 years without the possibility of parole at the Clallam Bay Corrections Center.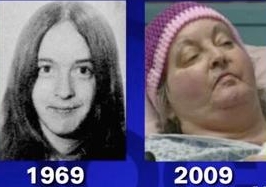 2009 – Susan Atkins, a convicted murderer who was a member of the "Manson family", died. The cause of death was announced as natural causes by the California Department of Corrections. A year earlier, Atkins had received a diagnosis of brain cancer and had a leg amputated.
Atkins was convicted for her participation in eight killings, including the most notorious, the "Tate/LaBianca" murders. She was sentenced to death, which was subsequently commuted to life in prison. Incarcerated from October 1, 1969 until her death – a period exactly one week short of 40 years – Atkins was the longest-incarcerated female inmate in the California penal system, having been denied parole 18 times.
Compiled by Ray Lemire ©2015 RayLemire.com. All Rights Reserved.