1690 – The first newspaper was published in America. It was intended to be published monthly, "or, if any Glut of Occurrences happen, oftener." It was never published again. Censorship raised its ugly head. British authorities considered Publick Occurrences Both Forreign and Domestick to be offensive and ordered the publisher, Benjamin Harris, to cease publishing.
1775 – After aborting a poorly planned and ill-timed attack on the British-controlled city of Montreal, Continental Army Colonel Ethan Allen was captured by the British. After being identified as an officer of the Continental Army, Allen was taken prisoner and sent to England to be executed.
Allen ultimately escaped execution because the British government feared reprisals from the American colonies. He was imprisoned in England for more than two years until being returned to the United States on May 6, 1778, as part of a prisoner exchange.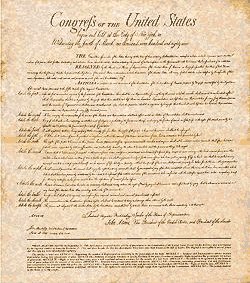 1789 – The first Congress of the United States approved 12 amendments to the U.S. Constitution, and sent them to the states for ratification. The amendments, known as the Bill of Rights, were designed to protect the basic rights of U.S. citizens, guaranteeing the freedom of speech, press, assembly, and exercise of religion; the right to fair legal procedure and to bear arms; and that powers not delegated to the federal government were reserved for the states and the people.
1911 – Groundbreaking began on Fenway Park in Boston. The cost to build the home of the Boston Red Sox was $650,000 and when it was completed in time for the 1912 season, the ballpark was considered a "technological marvel".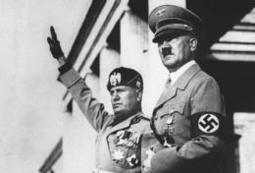 1937 – Benito Mussolini visited Germany. Adolf Hitler put on a major display of military power for Mussolini and by the end of the visit, Mussolini became convinced that Germany was the power he should ally with. He was sure that an alliance with Germany would lead to Italy becoming more powerful throughout Europe.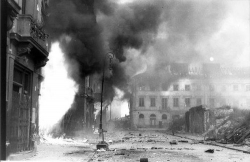 1939 – Over 1,150 bombing missions were flown by German aircraft against Warsaw, dropping over 550 tons of high explosive and incendiary bombs on the city.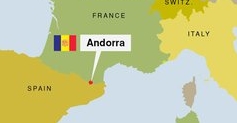 1939 – While the tiny principality of Andorra (on the Spanish/French border) had declared war on Germany in 1914, no one thought to invite Andorran officials to the signing of the Treaty of Versailles in 1919. Maybe it was because Andorra's army consisted of just 10 part-time soldiers that assembled only a few times a year for ceremonies.
In any event, World War I passed pretty quietly for Andorra – so quietly, in fact, that the country was left out of the Versailles Peace Treaty negotiations, and was not included on the signed Treaty in 1919.
Since no peace treaty was enacted, Andorra remained in a technical state of war with Germany. It wasn't until the start of World War II, some twenty-five years later, that the oversight was discovered. On this date in 1939, Andorra signed a reparation-free treaty, finally ending its state of war against Germany and ending its involvement in World War I.
After living in a state of (albeit bloodless) war for twenty-five years, the government of Andorra decided to sit out World War II.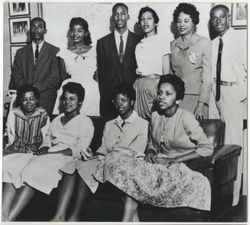 1957 – Under escort from the U.S. Army's 101st Airborne Division, nine black students entered all-white Central High School in Little Rock, Arkansas. Three weeks earlier, Arkansas Governor Orval Faubus had surrounded the school with National Guard troops to prevent its federal court-ordered racial integration. After a tense standoff, President Dwight D. Eisenhower federalized the Arkansas National Guard and sent 1,000 army paratroopers to Little Rock to enforce the court order.
1962 – Sonny Liston knocked out Floyd Patterson in the 1st round to win the heavyweight boxing title.
1964 – The Rolling Stones released 'Time Is On My Side' / 'Congratulations' in the U.S.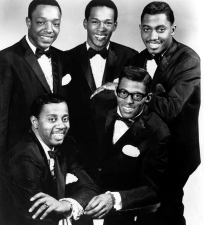 1964 – The Temptations recorded 'My Girl'. The song, written and produced by Smokey Robinson and Ronald White, was the first Temptations song to feature David Ruffin on lead vocal.
1965 – The Kansas City Athletics started ageless wonder Satchel Paige in a game against the Boston Red Sox. The 59-year-old Paige, a Negro League legend, proved his greatness once again by giving up only one hit in his three innings of play.
1965 – The Rolling Stones released 'Get Off Of My Cloud' / 'I'm Free' in the U.S.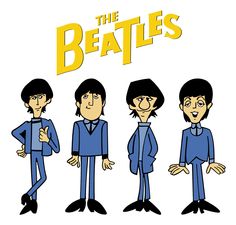 1965 – The Beatles Saturday morning cartoon series (it used their songs, not their voices) debuted on ABC.
1969 – Senator Charles Goodell (a maverick Republican from New York) proposed legislation that would require the withdrawal of U.S. troops from Vietnam by the end of 1970, and bar the use of congressionally appropriated funds after December 1, 1970, for maintaining U.S. military personnel in Vietnam.
The legislation failed to pass, but it was followed by 10 similar proposals over the next three weeks by legislators who felt President Richard Nixon had ignored an opportunity to push for peace in Vietnam when Ho Chi Minh had died on September 1.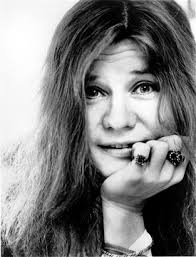 1970 – Janis Joplin recorded 'Me and Bobby McGee'. Nine days later, Joplin was dead of a heroin overdose. Her single was released in January 1971 and became her only #1 single.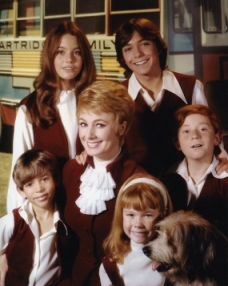 1970 – Come on, get happy! The Partridge Family debuted on ABC. If the Beatles served as the inspiration for The Monkees, it was the real-life family act the Cowsills that inspired Screen Gems to dream up The Partridge Family.
1978 – A Pacific Southwest Airlines jet collided in mid-air with a small Cessna over San Diego, killing 153 people. The wreckage of the planes fell into a populous neighborhood and did extensive damage on the ground.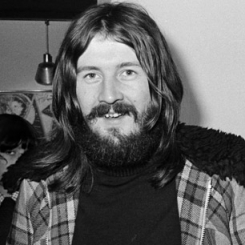 1980 – John 'Bonzo' Bonham, drummer with Led Zeppelin, died of asphyxiation caused by choking on his own vomit after a 24-hour drinking binge.
Bonham's "breakfast" on September 24 consisted of sixteen shots of vodka and one bite of a breakfast sandwich. He then proceeded to drink the rest of the day while the band rehearsed. By the time he went to bed that evening, it was estimated he had consumed forty shots of vodka. He was found dead the next morning.
1981 – Sandra Day O'Connor became the first female U.S. Supreme Court justice in history when she was sworn in by Chief Justice Warren Burger.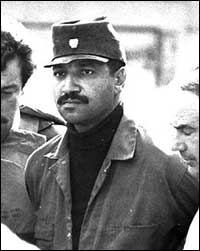 1982 – Just weeks after being relieved of duty as a Camp Hill State Prison (Pennsylvania) guard following a conflict with a supervisor, George Banks went on a killing spree that left 13 people, including five of his children, dead.
In 1983, Banks was sentenced to death by electrocution, but in 2010 – following years of appeals – Luzerne County Judge Joseph Augello declared Banks' psychological disorders rendered him incompetent to be executed.
2005 – Two months after announcing its intention to disarm, the Irish Republican Army surrendered their weapons in front of independent weapons inspectors. The decommissioning of the group s substantial arsenal took place in secret locations in the Republic of Ireland. One Protestant and one Catholic priest as well as officials from Finland and the United States served as witnesses to the historic event.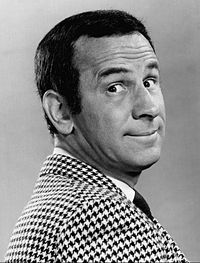 2005 – Actor Don Adams (best known as Maxwell Smart, (Agent 86 in the television comedy Get Smart) died of lymphoma at the age of 82.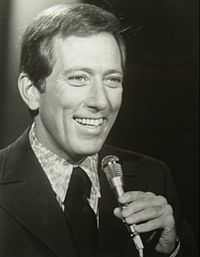 2012 – Singer Andy Williams ('Moon River', 'Butterfly', 'Days Of Wine and Roses', 'Can't Get Used To Losing You') died of bladder cancer at the age of 84.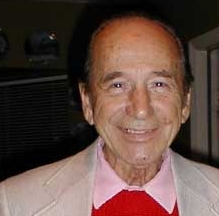 2013 – Billy Mure (session guitarist) died at the age of 97 of natural causes. Among the many songs Mure recorded were 'Chances Are' (Johnny Mathis), 'Splish Splash' (Bobby Darin), 'Diana' (Paul Anka), 'Bobby's Girl' (Marcie Blaine), 'A White Sports Coat And A Pink Carnation' (Marty Robbins), 'Tell Laura I Love Her' (Ray Peterson) and 'Itsy Bitsy Teenie Weenie Yellow Polka Dot Bikini' (Brian Hyland).
Compiled by Ray Lemire ©2015 RayLemire.com. All Rights Reserved.
[whohit]sept-25-2015[/whohit]