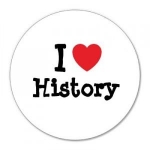 1836 –
Sam Houston was elected as president of the Republic of Texas, which had earned its independence from Mexico in a successful military rebellion.
1877 – Oglala Sioux chief Crazy Horse was fatally bayoneted by a U.S. soldier after resisting confinement in a guardhouse at Fort Robinson, Nebraska. A year earlier, Crazy Horse was among the Sioux leaders who defeated George Armstrong Custer's Seventh Cavalry at the Battle of Little Bighorn in Montana Territory. The battle, in which 265 members of the Seventh Cavalry, including Custer, were killed, was the worst defeat of the U.S. Army in its long history of warfare with the Native Americans.
1906 – Bradbury Robinson executed the first legal forward pass in football. Robinson threw the ball to Jack Schneider of St. Louis University in a game against Carroll College.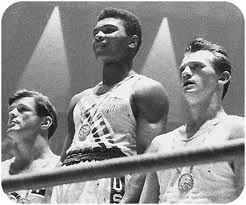 1960 – Cassius Clay of Louisville, KY won the gold medal in light heavyweight boxing at the Olympic Games in Rome, Italy. Clay would later change his name to Muhammad Ali and become one of the great heavyweight champions in the world.
1969 – Lt. William Calley was charged with six specifications of premeditated murder in the death of 109 Vietnamese civilians at My Lai in March 1968. Calley, a platoon leader in Charlie Company, 1st Battalion, 20th Infantry, 11th Infantry Brigade (Light) of the 23rd (Americal) Division had led his men in a massacre of Vietnamese civilians, including women and children, at My Lai 4, a cluster of hamlets that made up Son My village in Son Tinh District in Quang Ngai Province in the coastal lowlands of I Corps Tactical Zone on March 16, 1968.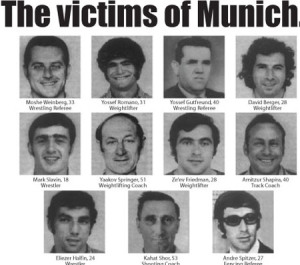 1972 – Six members of the Arab terrorist group known as Black September, dressed in the Olympic sweat suits of Arab nations, jumped the fence surrounding the Olympic village in Munich, Germany, carrying bags filled with guns. Although guards spotted them, they paid little attention because athletes often jumped the fence during the competition to return to their living quarters.
After changing into disguises, the terrorists, toting machine guns, burst into the apartments of 21 Israeli athletes and officials. Yossef Gutfreund, a wrestling referee who valiantly tried to keep the terrorists out, saved Tuvia Sokolovsky, who was able to climb out a window and escape. In another apartment, Moshe Weinberg was shot 12 times but still managed to wound one of the terrorists and save the life of one of his teammates.
Twenty hours after Black September had begun their attack, a German police official, 5 Palestinian terrorists, and 11 Israeli athletes lay dead. Three of the terrorists who survived were imprisoned but were set free a month later when Arabs hijacked a Lufthansa 727 and demanded their release.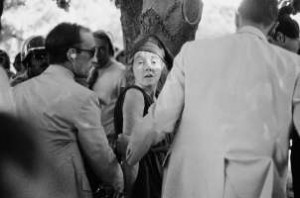 1975 – In Sacramento, California, an assassination attempt against President Gerald Ford was foiled when a Secret Service agent wrests a semi-automatic .45-caliber pistol from Lynette "Squeaky" Fromme, a follower of incarcerated cult leader Charles Manson. Fromme was pointing the loaded gun at the president when the Secret Service agent grabbed it.
Fromme pleaded not guilty to the "attempted assassination of a president" charge, arguing that although her gun contained bullets it had not been cocked, and therefore she had not actually intended to shoot the president. She was convicted, sentenced to life in prison, and sent to the Alderson Federal Correctional Institution in West Virginia.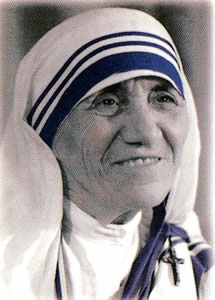 1997 – Mother Teresa (Agnes Gonxha Bojaxhiu) died of a heart attack at her Missionaries of Charity headquarters in Calcutta, India. The Albanian nun had celebrated her 87th birthday just nine days earlier. The recipient of the 1979 Nobel Peace Prize, Mother Teresa gave hope to millions, caring for, helping and listening to the poor and downtrodden.